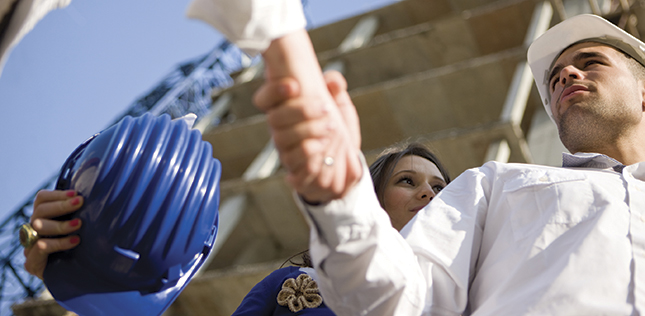 Address the competition, company, customer and climate to finish every job right
Wednesday, February 4, 2015
While many firms concentrate strictly on growing backlogs, best-in-class contractors focus their efforts on managing the work they have, maximizing productivity and, in some cases, discovering a world of new opportunity.
Backlog without proper execution only serves to increase a contractor's risk profile. Managers and superintendents who fail to operate tight controls on projects with already thin margins place their organizations in a precarious position.
The single greatest change in the behavior of contractors should be the renewed focus on efficiency and margin-enhancing activities.
Execution defines best-in-class contractors through implementation of innovative work methods and the embrace of new business tools.
However, firms must also remember the basics, developing a fact-based approach to critically and objectively outline the issues affecting business. Best-in-class companies utilize the four Cs as a virtual dashboard to provide guidance.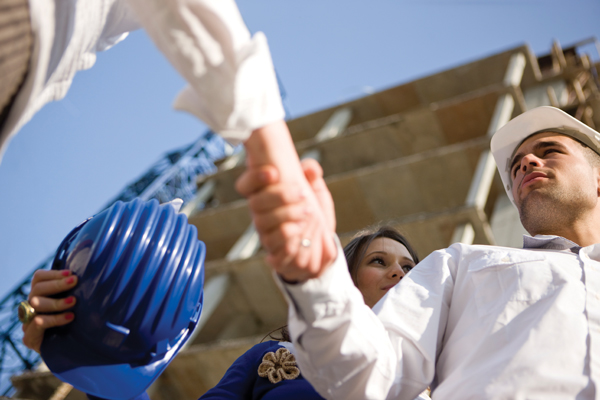 1. Competition
The amount of competitors in the field has certainly increased, but many would argue that the quality of the competition has decreased. With inflated bid lists, contractors believe they are simply contending with ignorance and estimating blunders, rather than equally matched opponents.
However, contractors must recognize that the competition, regardless of competence, may simply be more efficient. With less work to manage, best-in-class contractors must examine how they can work more proficiently. This involves spending more time examining the competition, as well as more effectively measuring production and providing more timely feedback.
Contractors should observe how the competition actually executes, rather than licking their bid-day wounds. Field reconnaissance in the industry has become essential to honing the competitive edge. Investigation is no longer limited to the construction industry. Firms are beginning to examine how other industries operate.
For example, the Lean and Six Sigma concepts from the manufacturing world have penetrated the industry in an effort to drive out waste.
Regardless of the buzzword, firms have begun to realize the need to more effectively plan and track performance. Interestingly enough, in some cases, contractors who focus on productivity and efficiency have been able to increase their margins proportionally to levels similar to those of the earlier part of the decade.
The push for real-time data also becomes more important, and firms must recognize the behavioral adjustments that may be required.
Month-end cost reports give way to daily production updates, which can allow course corrections to be made more quickly and more effectively. But accurate recording and timely performance feedback must be done harmoniously and with consistent frequency.
Furthermore, the method of delivery for feedback is almost as important as the data itself. When done in a constructive manner, superintendents and foremen have been less likely to reject the information than they would if they were attacked with the data. Ultimately, firms that become more data driven will reap the benefits of increased firm intelligence.
2. Company
Getting work is no longer relegated to the estimators. Using field assets in the business development effort has become commonplace. What largely began as an effort to retain key field personnel during widespread reductions in labor expenditures has produced realized additional benefits. For example, by having a superintendent assist in the development of an estimate, firms receive field-level intelligence about constructability normally received during a project post-mortem.
By providing real-time productivity rates and construction tactics, firms not only enhance their ability to successfully complete a project, but also cross-train personnel in different organizational roles. While the normally direct-cost superintendent becomes an overhead item, the long-term savings are immeasurable.
Another business process that is receiving more attention is the post-job review.
While not a new concept, project autopsies are now receiving greater emphasis, not only for the opportunity to evaluate lessons learned, but also to improve the quality of production.
As mentioned in January's issue, detailed planning beforehand and a thorough evaluation after a project is finished equip the contractor with a "strong toolbox" for future projects.
Best-in-class firms are finding innovative ways to store and integrate these lessons through intranets and shared drives.
Firms must remember the importance of this knowledge and remain vigilant and disciplined as backlogs improve. More often than not, this critical process is often the first to be vanquished when times are good.
Lastly, firms continue to expand their prefabrication efforts wherever possible. For example, countless mechanical, electrical and plumbing contractors are using the confines of their yard and shop to better control their labor costs as well as the quality.
This is a classic example of how lean manufacturing can help firms through better material handling and the reduction of inefficiencies in the production process.
3. Customer
Even as the economy continues to improve and projects become more plentiful, the perception remains that the market is customer-focused. Scrutiny on price has become one the greatest determinants, and management feels victimized by the apparent weakened bargaining power.
Best practices focus not only on how to do more with less, but also on incorporating cash-flow management into operating procedures.
Often victimized by the customer's inability to pay in a timely manner, firms focus managers and superintendents on the importance of collections and incorporating escalation procedures and standards to the cadre of management processes already in place.
Regardless of the price curve that exists in the marketplace, customers still expect quality products.
With reductions in staff across the board, the propensity for a drop in quality is great.
High-performing organizations are constantly focusing on quality through innovative means. Viewing this as a potential differentiator, contractors are developing elaborate quality management programs.
Ranging from simple field management tools to complex training regiments, general and trade contractors are honing their crafts to both improve efficiency and create a company standard that prevents long punch lists, extensive close-out and costly warranty issues.
4. Climate
Project execution is not limited to firms that simply self-perform work.
While prescreening trade contractors is hardly considered revolutionary, trends have shown greater numbers of contractors utilizing some evaluation practice not only to judge ability, but to also determine liquidity and the ability to fulfill payroll obligations.
Best-in-class contractors are spending more time evaluating the prices of constituent trade contractors and their ability to manage the work once it is awarded.
Once again, with fewer project awards, managers have the ability to scrutinize scopes better and plan more effectively. The current climate has made mitigating risk very challenging, but no less important.
Coupled with effective screening, project managers can spend more time in early planning with critical trade contractors.
Preconstruction conferences become more like project strategy sessions than simply cursory reviews on safety and paperwork policies.
By planning out every detail of the process before the project ever begins, contractors can decrease the risk of issues coming up during construction.
Prescreening talent and assessing possible risk factors with workers will save time in the long run. In essence, the trend is to ensure the trades start and finish strong.
The war for talent remains hot, and the apparent free-for-all for managers, superintendents, foremen and skilled tradespeople has begun again.
The dollars being thrown around for bodies to fill the organizational chart is ludicrous. Have we learned nothing since the previous boom?
Best-in-class firms have not only remained vigilant toward their growth goals but have also remained loyal to their people.
Attracting people is not enough. Retention through training, personnel development, structured incentive compensation and long-term deferred compensation are just ingredients of the recipe that the best companies use. Attrition should be expected, but massive flight is normally a symptom of a sick organization. While construction productivity has elevated in the minds of firms across the country, the question of how to sustain efficiency gains remains.
For instance, it is easier to ensure preproject planning is done when there is only one project starting in the month. What happens when there are 10 project starts? What happens with 20?
The natural inclination is to abandon the process because there is a shortage of time. Consider that so many firms are now focusing on productivity.
Now, consider the opportunity that was lost due to mismanagement when times were not quite as bleak.
Best-in-class firms are refocusing and reestablishing the foundation now and enacting measures to ensure project execution does not subside when the tempest does.
Examine These Focus Points
When evaluating the industry's new context, specifically from a project-delivery angle, contractors should focus on the following points.
Study the capabilities of the competition
Understand employee and associate motivation
Track real-time production
Utilize nontraditional business development resources
Use the post-project review process to create a library of lessons learned
Understand the impact of cash flow and the customer
Effectively manage trade contractors early
Develop a quality management plan
Use prefabrication and modularization to lower costs