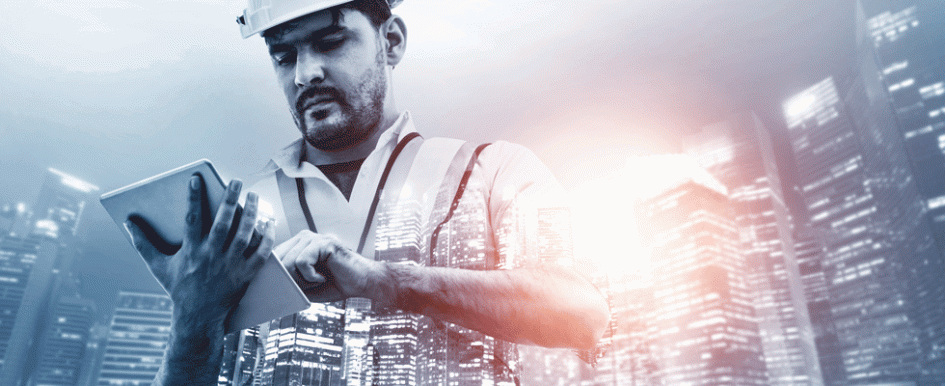 The benefits of transferring your firm's hardware & daily workflows to a digital environment
Thursday, January 14, 2021
In a COVID-19 world, owners and executives understand the importance of a strong business continuity plan more than ever. Ensuring that an in-office environment can be virtualized and extended for remote workers is paramount in the architecture, engineering and construction (AEC) industry, and firms must have the capability to support some to all their employees in this nontraditional setting. Virtualization, the process of transferring hardware and daily workflows to a digital environment, is already a universal trend and growing.
Office virtualization technology provides organizations with new capabilities and opportunities to accelerate decision-making as well as target and scale expertise and skillsets with greater ease. Historically, staff would need to go into the physical office to fully leverage and benefit from the capabilities of the firm. New virtualization technologies, however, can help to deliver the firm's service offerings to staff and customers where and when they are needed. Employees no longer need to go into the office; the office can now effectively come to them.
Technology Requirements for AEC Virtualization
Virtual desktop infrastructure (VDI), cloud storage and digital collaboration resources are just a few of the prongs in a comprehensive business continuity strategy that will become even more of a necessity and fixture in 2021. Virtual desktops mirror the functionality of a physical desktop computer's central processing unit (CPU) or graphic processing unit (GPU) on a standalone system.
For architects and engineers, this means adding the ability to access powerful software like Revit from cloud-hosted virtual machines. With a VDI platform, like that available through Workspot, AEC professionals can remotely access and manage their design projects from any device and any location.
Unlike VDI, cloud storage is a more familiar concept as businesses have been systematically transitioning a percentage of their corporate information to cloud services over the past few years and the pandemic has accelerated those plans across industries. AEC firms have unique needs that require purpose-built solutions to support multiuser work-sharing, version control, and large design files across diverse project team structures.
As a result, a standard cloud storage option may not be suitable. Instead, professionals can consider a solution like Panzura's Global File System that is custom-tailored for the unique needs of AEC organizations and can connect both physical and virtual office project workflows.
As individual needs are met, businesses must turn their focus to cross-discipline and cross-team collaboration. Suites like Autodesk's BIM 360 and Construction Cloud include workflows and tools for every aspect of the project life cycle—from bidding and scheduling to ongoing maintenance and operations. With central offices becoming increasingly obsolete, ensuring administrative and design staff can continue to coordinate with on-site personnel is a priority. These cloud-based platforms offer an environment to store and access documentation, designs, and resources to ensure projects stay on time and on budget.
Direct & Ongoing Positive Business Impact of Virtualization
With the proper foundation of virtualization technology, AEC firms can leverage a host of new capabilities to maintain a well-connected, distributed workforce during both normal and adverse conditions. For instance, cloud storage and a VDI system can enhance business continuity plans by removing single points of failure while providing secure, always-on access to project information.
Similarly, a virtual collaboration suite helps internal and external or subcontractor personnel to develop more meaningful partnerships where coordinated and consistent information is shared with all stakeholders in real time.
The advantages are not project-limited either. Offering a variety of communication channels, scheduling applications and time management software can create or improve work-life balance programs. This becomes imperative in a world where the boundaries between one's office and home are disappearing and leading to employee burnout.
Also, the current talent pool is beginning to expect telecommuting and flexible hours as company perks while simultaneously businesses can expand their hiring regardless of geographic locations. Leveraging the flexibility of a cloud VDI solution like Workspot, organizational growth through both organic hiring and merger and acquisition is streamlined. Onboarding, integration and training is more timely and consistent allowing incoming staff to become quickly engaged and productive with less effort.
Virtualization as a Step Toward the Future
Beyond project delivery and employee benefits, virtualization can even allow previously stalled organizations to transition to a digital environment. As physical limitations are removed through cloud VDI, global file systems and collaboration suites, new opportunities for partnerships and innovative alliances emerge.
A small firm in New England could find their ideal project partner across the country and seamlessly blend their teams unlike ever before. Staffing and project planning between companies and their clients become more agile and scalable allowing for more competitive bidding and broader applications.
As the benefits of technology virtualization become more visible, people will begin to see how these benefits enable the ability to also virtualize their organizations. With that, new challenges will emerge to drive the need to stitch together office culture and evolve collaboration capabilities. With the proper foundation of technology, AEC firms are well-positioned to innovate beyond these obstacles while driving growth and delivering creative solutions that meet the future needs of their respective industries.