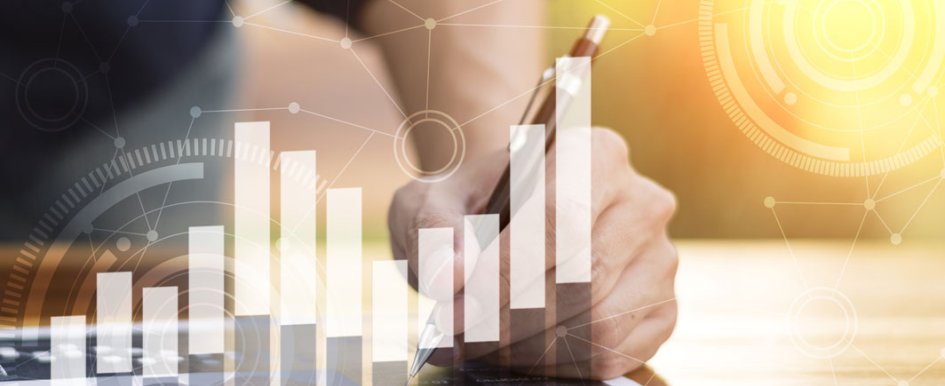 Predicting & safeguarding profit margins with the help of technology
Whether operating a small or large company, every construction business owner knows that the role requires quite the hefty toolbox of skills. Business owners must be able to simultaneously manage employees and issues, both on- and off-site, in an industry that is highly prone to unforeseeable circumstances. Despite the job having many facets and accompanying challenges, the ultimate goal remains constant—increasing company productivity and profitability.
The construction industry has seen dramatic changes in the last 20 years. One of the biggest advancements has been the proliferation of business intelligence (BI) and its integration into company processes. However, despite groundbreaking technological innovations, many companies choose to stick to the simple, familiar processes they know due to the intimidation of adopting a foreign technology.
The reality is simple: Technology is our future, and competition in the industry is simply too fierce to remain complacent with outdated processes. Owners need to be able to manage the whole business, not just the projects—a feat simplified by BI, which can have positive effects when it comes to optimizing your company's processes, specifically regarding forecasting profitability and break-even point.
BI Software
Think of BI software as a full body scan of your company's operations, a necessary tool, which, as business.com states, "gives a business owner a top-down view of what's happening in the organization." BI offers the ability to sift through the most relevant information pertaining to your data, thus facilitating the process of optimizing efficiency and deciding what areas and functions of your company need to be prioritized.
BI software acts as a multidisciplinary tool, cumulating all your company's key data and figures, scattered across multiple systems, and collecting it into one database. From that database, guided analysis and reports are created. Owners then have the ability to analyze this data and use the subsequent reports to make the most informed decisions possible. Some of the latest generations of BI tools have advanced machine-learning capabilities with the ability to alert the owner of key trends and areas that need attention.
The focus, for any business owner, should always be placed on looking forward. While it is important to learn from past errors and shortcomings, focusing too heavily on past issues can result in losing sight of the bigger picture—the future of your business. With BI, your company's database is continuously being updated. So, while you still have past data to assess, the focus remains on trends and patterns that are future-oriented.
Analyzing fresh, relevant data is the key to making improvements and changes where they are necessary, which is why implementing the correct BI software is so essential. In an industry that is susceptible to continuous and unpredictable changes, BI adapts as you go, saving you time and stress when you need to make important decisions.
Profitability
A company's profitability is an imperative measure of success. Being able to make informed decisions based on dependable forecasts is a vital part of your business planning success. Forecasting profitability is assessing your potential revenue, which drives every aspect of your business and supports every department in your company, as well as their associated operating costs. Using these forecasted estimations gives your company the ability to limit risks, guides your decision-making and gives you a competitive edge.
Being able to determine future revenue also means being able to offset minor cost shifts in a short-term period, resulting in significant, long-term advantages. While it is impossible to perfectly forecast the future, companies can use BI's tools of analysis to gather the most accurate estimations and, consequently, make the best decisions possible about future processes.
Break-Even Point
Identifying where the company stands in terms of a break-even point is a crucial metric. Monitoring break-even allows your company to target projects that start at a time when your projected gross profit is less than your overhead without fear of financial crisis. Avoiding down months makes it much easier to increase your company's profits. Managing your break-even point also allows you to consider taking projects at a lower gross profit percentage during a time when your overhead is already covered. This can result in your company being more competitive, selective and profitable.
How you manage your break-even point and the concurrent margin of safety is a direct indication of how viable your business is, how it is performing and how well you are managing the company's bottom line. It is a baseline assessment to help determine what business propositions are feasible and what their levels of risk are.
BI helps you make these decisions in a consistent, rational and objective manner. Managing break-even point is easier if you know when it occurs, allowing you to target new projects that start within that time frame, and possibly return to net profitability.
Benefits of BI Software
Implementing the correct BI software into your processes can allow you to:
Catch patterns and anomalies in data not visible through previous or existing processes
Set a baseline for feasibility of future projects
Estimate future slow and busy periods
Gain invaluable insights from each department within your company,including how to optimize their performances
Access a database that is continuously updated
Limit mistakes made by human error
Calculate data that takes in relevant external information (e.g., economic conditions, world events, weather, etc.)
Develop new strategies, objectives and controls
Cut down on time spent analyzing data
Identify company strengths and weaknesses
The correct software system can dramatically improve efficiency across all sectors of your company to best meet your goal of improving profitability and productivity. Technology is only going to continue developing and advancing, and it is in the best interest of construction business owners to adapt along with the ever-changing technological climate. Utilizing BI as an asset for your company can be the difference between rising up or falling behind the competition.