Learn how to hit your target every time.
To achieve construction project goals, your field crew and team leaders must know what you want them to accomplish. Implementing a winning strategy starts with a scoreboard showing the targets you want them to hit. You must update it regularly and communicate results to every team member on an ongoing basis. At the completion of your projects, review and analyze the results to determine where your team could have improved.
The majority of contractors don't consistently track project goals as their jobs move forward. When this happens, crews work at any pace deemed appropriate. Seeing a final job cost report long after the project is finished doesn't provide guidance to the superintendent or foreman.
No Targets = No Results
Before you start any task, you need to know the interim deadlines. To meet the budget, you need to track labor, materials and equipment.
When project managers, superintendents, foremen and field employees don't know what their goals are or how well they're doing, they can't be held responsible for achieving results. The same is true when general contractors don't communicate what's expected on projects to their subcontractors.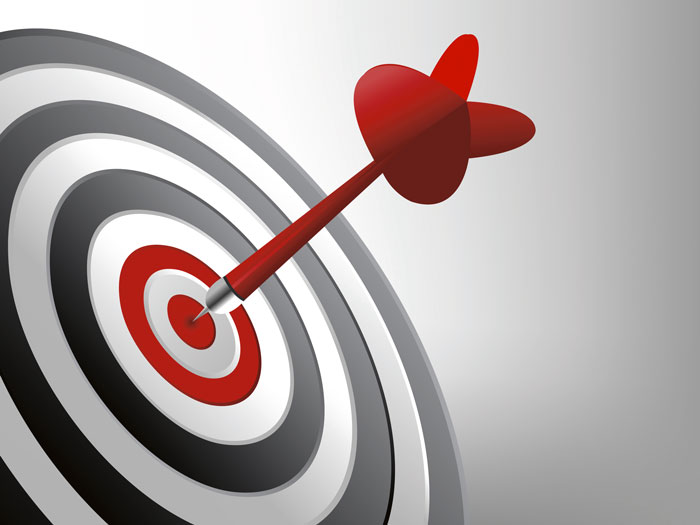 Most construction companies are awarded jobs and start them without taking time to prepare a detailed project plan to ensure success. You've heard the expression "Haste makes waste." Proceeding without clear targets or a detailed plan will cause you to make mistakes.
Setting project goals is simple. Think about what you are trying to accomplish on the job. Set a few important targets, outline them clearly and let the team know specifically what they are shooting for. Give them updated progress reports as they proceed, and watch them succeed.
Set and Track Your Schedule
Get the project superintendent and foreman together before the job starts, and draft a simple schedule for performing every task. Using a blank wall, flip chart or large white board, think through and lay out all the tasks and phases required to build the project. I suggest writing all of these tasks on adhesive notes and placing them in logical sequence on the board or wall. Include long-lead items, approvals required, permits, inspections, utility company requirements, submittal and shop drawings, material finish selections and other specific project issues affecting the schedule. Also be sure to include milestones and deadlines. Once this draft schedule is completed, take a picture of it, and email it to all project team members for review. After receiving input, formalize the official project schedule and send it to all stakeholders.  
The project foreman or superintendent should also develop two- to four-week "think-ahead" schedules weekly to detail their plans for the next month's activity. Also update the official project schedule every two weeks or monthly as needed so that you can monitor changes and keep focused on meeting your contract milestones.
Set and Track Your Budget
After you are awarded a contract, the project team must create a line-item project budget. First review the bid-cost breakdown and make sure everything was covered in the bid and estimate. Make the necessary adjustments and agree on a final project budget for every line item. Your project manager will then have a project budget to start with, and the foreman or superintendent will have a field budget for labor, equipment and material.
On self-performed work, using input from the project manager and estimator, determine how many crew days and labor and equipment hours you have to complete your work. Then, spread these crew days across the allotted schedule to make sure the days and labor hours meet the job budget. As the project moves forward, crew leaders need to get weekly reports from the office regarding how many hours they have used versus the budget. This will keep the foreman or superintendent aware of what has been spent and how much remains for the job. Email gh@hardhatpresentations.com to receive a copy of "Field Tracking Systems for Contractors."
Make hitting targets a priority by reviewing each team's progress monthly.