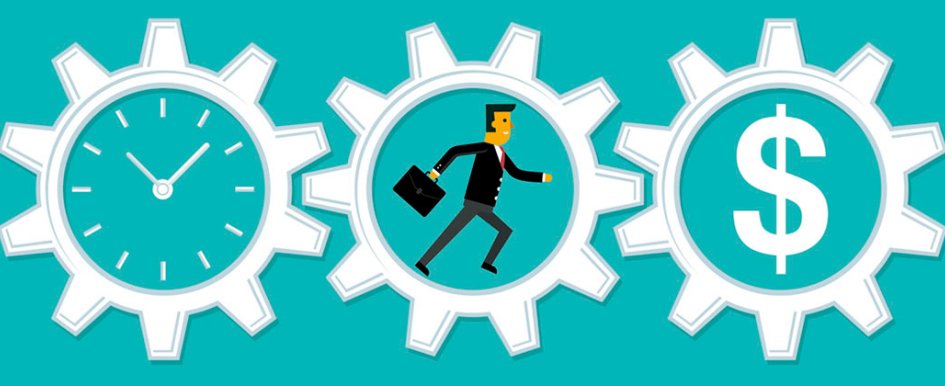 Steps to reverse the decline in company productivity
Tuesday, October 11, 2016
The construction industry is never short on demand, but how well do contractors actually meet that demand? Although the industry hasn't reached a consensus about productivity trends or how to accurately measure them—the data points to a general decline in productivity for the past several decades.
The United States Bureau of Labor Statistics reviewed their own data from 31 different industries related to construction, and found that productivity has been declining among American construction projects since the 1960s. If you want to help reverse this trend and increase your own company's productivity, the solution could lie in lean construction. This productivity-boosting business practice is a way to both increase efficiency and reduce waste throughout a construction project. Many veteran contractors are embracing lean construction practices in order to reduce expenses and prevent delays, and their profits and productivity rates are increasing as a result.
Productivity on the Decline
If construction is so in demand, why does productivity continue to decrease? One big reason is the industrywide skills shortage. Based on data from the U.S. Bureau of Labor Statistics and Gallup Survey, economic expansion is growing the construction industry and increasing demand for skilled labor, but as baby boomers retire, more than three million construction jobs will be vacated within the next decade. Two million of these jobs are expected to go unfilled.
To generalize, many young people have a negative view of the construction industry. Rather than learning a skilled trade and moving directly into the workforce, youth are seeking out 4-year degrees. With that shift, there has also been a decrease in the number of technical education programs and opportunities to learn science, technology, engineering and math (STEM) skills in high schools.
But the retirement of baby boomers and disinterest of youth is not solely responsible for the skills shortage. During the 2008 recession, many construction workers were laid off. Instead of finding work elsewhere within construction, they found jobs outside the industry. The oil and gas industries have poached many skilled construction workers by offering higher wages.
Finally, new technologies have changed the skill requirements for construction workers, making it harder to find talent with the appropriate skill set.
If you want to increase efficiency among current workers and make the industry more attractive to new workers, you need to start by revolutionizing the way you currently manage projects. That's where lean construction comes in.
Get Keen on Lean
As the industry faces a worsening labor shortage, it is more important than ever to maximize the potential of the people you do have on your team. Lean construction is a series of methods to do just that, because it revolves around eliminating waste, including any wasted time and talents of your current skilled workers.
In order to understand how lean construction can help, it is important to stop associating construction waste solely with building materials, and start by taking a closer look at time, money and skills as invaluable resources. For example, in the United Kingdom, up to 30 percent of all construction work is actually rework—correcting or undoing previous mistakes. Construction workers are only tapping into 40 to 60 percent of their full labor potential. If this waste could be avoided, construction workers could be twice as productive.
5 Principles of Lean Construction
The Alexandria Engineering Journal outlined the following five lean principles and the steps you can take to implement them:
Specify value—Identify each activity that generates value for your end product.
Identify the value stream—Eliminate everything that does not generate value. If something is going wrong, stop the production process and correct it as soon as possible.
Flow—Oversee the entire supply chain to ensure the process flows smoothly and generates value consistently.
Pull—Use pull instead of push. In this case, pull refers to producing exactly what your client wants, when they want it and being prepared to change course if they change their mind.
Perfection—Deliver a product that meets or exceeds every expectation, on time and on budget. Don't settle for defects, mistakes or subpar materials. Perfection is only possible if the first four steps are followed.
Challenges in Implementation
Lean construction seems like a common sense business strategy. After all, principles that reduce waste and increase productivity are good for any industry. They are especially important for contractors who already face labor shortages and declining productivity rates. Unfortunately, the industry hasn't reaped the full rewards of lean construction because these practices aren't being implemented across the board.
Greg Howell and Glenn Ballard, two directors of the Lean Construction Institute, explored some of the biggest challenges in their paper, "Implementing Lean Construction: Understanding and Action." According to their research, operationalizing lean construction is essentially about coordination. Implementing lean construction can be difficult because there are so many people, tasks and goals to coordinate.
Another obstacle is misunderstanding. When contractors don't understand the steps they need to take—or take them incorrectly—they may actually hurt their productivity instead of helping it. Implementation also requires participation from every member of the team, so even the most well-informed contractor must also talk to their employees and make sure they buy in to the idea that lean construction will work.
A Real-Life Example
Increasing efficiency is a broad goal, and there are countless ways to achieve it, from minor cutbacks and schedule changes to huge overhauls of your entire working method. Jimmy Hawkins, who leads projects for Leon Williams Contractors, says that careful planning is the key to improving efficiency. Hawkins recommends "verifying all openings, swings, hardware" and other materials ahead of time, so that they can be installed immediately after they arrive. He also gathers all materials that may be necessary for a job, preferring to return unused materials later instead of stopping a project for a trip to the warehouse or store.
Labels and organization are also very important. Because multiple people work on each jobsite, Williams puts numbers on doors and door jambs. This way, every member of the installation team won't have to reference the building plans in order to install the right doors in the right places.
A Lean Future
If the construction industry is to thrive in the years to come, big changes will be necessary in order to meet the demand. Lean construction practices are an effective way to make better use of the current workforce. But as older workers prepare to retire, it is important to entice the next generation of workers to pursue the skilled trades as profession. Fortunately, new technology always attracts new talent. 3-D simulations, intuitive business intelligence (BI) software and strong synthetic materials are among the latest innovations that are changing the way we design, plan, construct and manage new projects.
Whether you are learning to anticipate clients' needs or using the latest management software, incorporating lean construction into your business model is always a smart move. As you tackle your next project, be aware of all unnecessary waste and harness the power of lean construction to keep your whole team productive and on schedule.