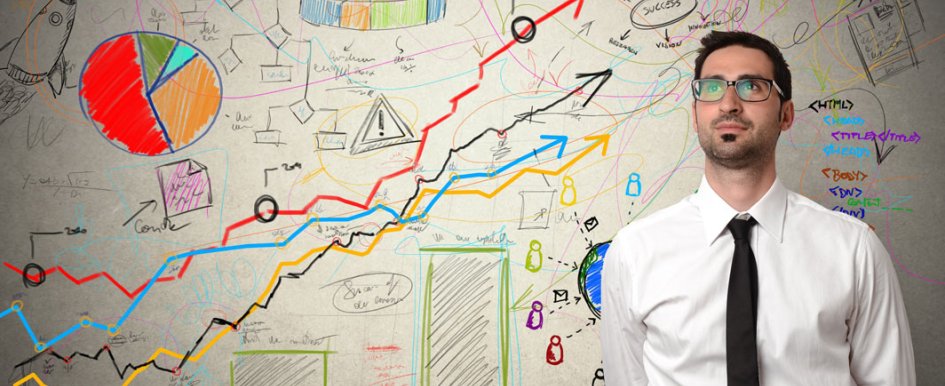 Discover the fastest way to gather indispensable data on your jobsites
Today's jobsites are complex environments requiring multiple trade suppliers to coordinate across all project stages. Additional complexity comes in the form of labor challenges, regulatory changes and, for some contractors, outdated work systems. Fortunately, in a historically low-tech industry, advanced technologies are starting to mature and add real value to construction site management.
Drones have definitely become more commonplace on jobsites. According to a recent survey from Software Connect, 26 percent of construction professionals at small and midsize companies are already using or plan to use drones by 2020. Another study, by DroneDeploy.com, found that drone usage on construction sites rose by 239 percent from 2017 to 2018. However, this comes as no surprise to those who understand the value drones deliver.
Why Drones?
For one thing, drone technology has many different applications. Those equipped with 3D laser scanners can help contractors gather vital data at every stage of a project. For example, they can perform jobsite surveys, volumetric surveys and inspections. These drone-based jobsite surveys make it possible to complete the master planning of a site in just a few hours, instead of days or weeks. And drone-enabled inspections provide insights, highlighting ways to boost productivity, safety and profitability in specific situations—a feat that would be impossible to achieve manually.
Another tailwind driving drone adoption is the availability of end-to-end, turnkey drone services. The provider manages site access, airspace clearance, equipment, flight planning and execution, data collection, analysis and processing, and finally, delivers the end-product to the contractor. This model requires no special expertise on the contractor's part and eliminates start-up costs and liability concerns.
Third-party drone services also provide support to construction companies that have their own drone divisions by supplementing in-house capabilities with additional equipment, pilots and data-processing capacity on demand. Services range from collecting remotely sensed data and producing standard-image and video products, to more advanced imagery, such as thermal infrared, multispectral and hyperspectral.
A DroneDeploy survey of construction companies found that 61 percent of respondents reported more accurate measurements; 55 percent cited increased safety; and 52 percent said they experienced a faster path to data insights through use of drones. Much the same, what follows are three key ways that drones can boost efficiency with data collection on your construction projects.
Jobsite Surveys
Historically, contractors have had to expend considerable time and expense to acquire survey data with a high degree of accuracy. Today, site master planning, as-built verification and the updating of facility records can be accomplished in a fraction of the time. And drone-based worksite surveys can be completed within absolute accuracies of less than a fraction of one inch.
Many construction applications depend on access to engineering-grade 3D data. Drone-collected data (the x,y,z coordinates within a 3D, scanned environment) need to be seamlessly integrated with a contractor's existing practices and methodology—another area where an end-to-end drone service provider can help.
After data collection and verification, the resulting point cloud (a visualization of the data points in three dimensions) can be used to create a multitude of other analytics. Digital surface and terrain models can be powerful tools for civil engineering projects. And laser-scan data of facilities and other structures can be used to create 3D models for visualization, planning and systems testing.
Volumetric Surveys
Materials management is far easier and more efficient when a contractor has access to aerial images that show exactly where materials are at a given point in time. A drone-based volumetric site survey addresses this need. Recent advances in the ability to overlap aerial imagery from multiple viewpoints provides the foundation for rapid volume and cut/fill analysis.
Drone-enabled volumetric surveys start by documenting specific volume, void and area calculations as baseline analytics. From there, additional business insights can be gained from further analysis. For example, after computing the cubic feet of a wood chip pile, a contractor may want to factor in the species-specific density of the wood and determine wet or dry tons for accounting purposes.
Safe, Productive Inspections
Drone-enabled inspections can significantly increase productivity and safety at a jobsite by providing what is known as "situational awareness." Simply put, situational awareness is knowing what's going on in a particular environment and comprehending how those goings on affect the present and future of that environment.
The latest advancements in drone technology allow for rapid deployment of lightweight remote sensing drones—machines that can accomplish inspections in much less time than it would normally take, using scaffolding or lifts for the same purpose. The process is very agile. Drones can navigate jobsites to eliminate the risks involved in having a person work at height.
As drone-based inspections become more common on jobsites, contractors are using them in more challenging environments, such as bridge and tower inspections. The ability to inspect inaccessible, dangerous or remote areas has never been faster, safer or more cost-effective than it is with drone technologies.
For some contractors, simply collecting the data does not provide the level of understanding they need to solve complex problems. In these situations, a service provider can employ machine learning and artificial intelligence tools to refine the data through analytics. For example, if a company manages a laydown yard and wants to track the changes that occur daily, change-detection algorithms can identify asset movements and supplies that are running low.
Drones can deliver tremendous value in construction settings, and a great deal of their potential is still untapped. The technology is tailor-made for jobsites where uptime is essential, crews are costly and structures must last far into the future. Look for drones to play an increasing role in helping construction companies leverage data to increase productivity, safety and the bottom line.