Equipping construction industry finance professionals with continued education
Tuesday, January 20th, 2015
The AGC/CFMA 18th Annual Construction Financial Management Conference is a conference program specifically for financial professionals in the construction industry.

The three-day conference, held at Caesar's Palace in Las Vegas on Nov. 5-7, 2014, featured 36 interactive sessions covering the latest industry issues and their financial implications in various areas of business. Sessions were delivered group-live and offered at intermediate, overview and update program levels.

Topics covered included audits, claims, ethics, financial accounting, standards, leadership, healthcare, investments, risk management, revenue recognition, emergency management planning and tax strategies. Each session was designated for CPE credits.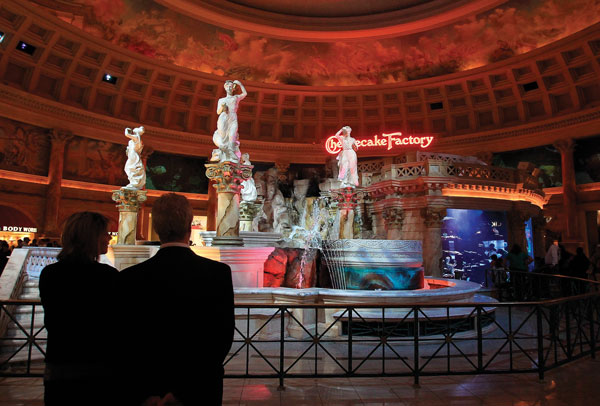 The Associated General Contractors of America (AGC) and the Construction Financial Management Association (CFMA) jointly sponsored the conference. AGC's vision is to promote a better industry and to promote the skill, integrity and responsibility of those who build America.


The Construction Financial Management Association (CFMA) is the industry's only nonprofit organization dedicated to serving the educational needs of today's construction financial professionals. CFMA members include general contractors and specialty trades, developers, construction managers, architects, engineers, principals, and material and equipment suppliers. Associate members include professionals in the accounting, insurance, surety, software, legal and banking industries, as well as any other specialist who serves in the construction industry.


Both organizations strive to provide beneficial information for general contractors and construction accounting professionals, that can be applied across their respective industry roles, and this conference is a key component of
that effort.


With an emphasis on networking and investment in education, conference sessions were designed mainly for owners, chief financial officers, controllers, treasurers, certified public accountants, auditors, consultants, bankers, legal professionals and others from the construction industry. 409 participants registered from 41 states, with additional attendees from Canada. The general atmosphere at the conference was informative and professional, yet comfortable and welcoming. Speakers provided important educational content and attendees provided friendly and helpful feedback.


This year's conference promoted a tech-friendly environment, featuring charging stations for laptops, cellphones and tablets, an integrated vote-by-text feature for in-session polling of attendees, and a conference app for access to presentation schedules, session information and speaker biographies.One highlight of the educational selection was a two-part session called "No Ethics, No Controls - OMG! Fraud" that opened the session schedule and presented attendees with an in-depth look at this area of concern. Issues of internal controls, ethical behavior and avoidance of fraud continue to persist throughout the construction industry, and this session was designed to help companies and their accounting partners learn from past cases and avoid costly challenges associated with ethical lapses and fraud.


For a few informational highlights from the session's presenters, Dave Allison (Crossland Construction Company), Gregory Hessler (Alberci Group) and Tony Stagliano (CBIZ & Mayer Hoffman McCann PC), refer to the sidebar to
the right. After each full day of interactive sessions, attendees were encouraged to attend a reception for the opportunity to recap the important details of the day, engage in thought-provoking group conversation, inquire more information from presenters and develop a game plan for the following day of sessions. Along with the receptions, round-table lunches each day provided occasions to get to know fellow attendees. Each table was comprised of a mix of professionals from every faction—general contractors, specialty subcontractors, owners, architects, engineers, accountants, insurance agents or software representatives.


In the "Economic and Political Update" session, AGC's chief economist Ken Simonson shared his tips for 2015 on what types of construction will be profitable, key geographic markets, occupations and materials costs and more. According to Simonson, the best construction prospects for 2015 include multifamily, manufacturing, oil & gas fields, pipelines, warehouses, lodging hotels & resorts, rail and data centers.
While, overall, construction is growing, Simonson said, it is growing unevenly. Three trends holding own construction growth in 2015 are government spending less on schools and infrastructure, consumers switching from stores to online shopping, and employers shrinking office space per employee. On the other side of the spectrum, three trends helping many sectors and regions in growth are the shale gale, the Panama Canal expansion and the revival of residential construction.


To gain more industry insight from Simonson, subscribe to his weekly newsletter by visiting agc.org/datadigest. Simonson wrapped up his presentation saying, "Things are looking pretty bright for construction," which gave attendees more than enough to look forward to at next year's conference.


The AGC/CFMA 19th Annual Construction Financial Management Conference will be held in Las Vegas Nov. 4-6, 2015. Visit cfma.org for more information on membership and registration for future events