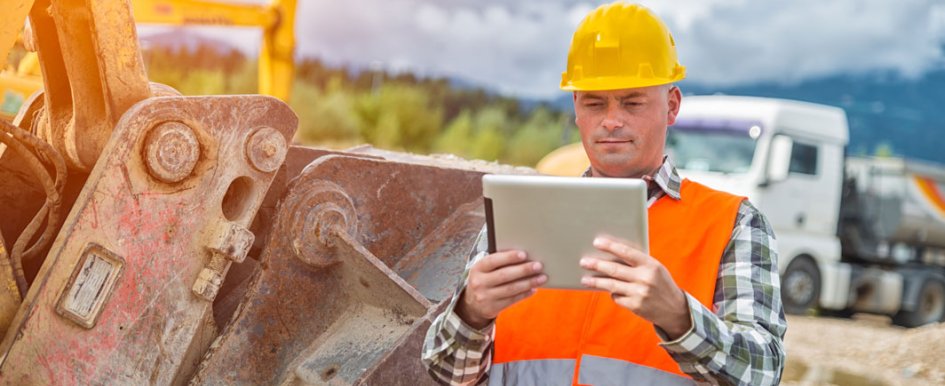 Improve your bottom line with mass communication software
Successfully operating your construction business means keeping a keen eye on every aspect of your operations, especially the way you and your team communicate around critical events. A strong communication plan, coupled with the right collaboration technology, can improve four major areas of your business: worker safety, scheduling, job management and emergency response.
Enhance Worker Safety through Real-Time Communications
All companies must provide a safe working environment for every employee. The Federal Occupational Safety and Health Administration (OSHA) sets forth regulations that companies must follow to keep employees safe. These regulations should also extend to your remote or traveling employees as they move from jobsite to jobsite. While your team can control many of the potential hazards common to your business, there will be incidents that require immediate, clear communication to preserve the safety of your team. Take the example of a ready-mix concrete business owner who uses a software platform that combines multichannel messaging and monitoring to keep employees safe and informed. Cloud-based mass communications technology enables organizations to seamlessly send and receive notifications, using any device and any channel.
"There are group text message services available, but what is unique about the system we use is our ability to communicate across multiple platforms—voice call, text message and social media, for example. I can create common events and reuse them so I don't have to start over every time I need to send a message," said Logan Owens, CEO of Tex-Mix Concrete, a Texas-based company that supplies ready-mix concrete for residential, commercial, industrial and government projects. Tex-Mix employs nearly 200 people, and uses its communications platform to push information to all of its drivers and employees.
Schedule Crews with the Push of a Button
Traditionally, construction companies have struggled to coordinate their crews and vendors. With needs and resources scattered across various jobsites, there is a real challenge to keep to a schedule, particularly with unforeseen weather, material delays or permitting holdups.
"The schedule changes constantly, and if it rains, the schedule changes even more," said Owens when describing how his company delivers concrete to a job. "On my way home, I might receive a call changing our entire night schedule. Using the mobile app, I can pull over and notify 65 people across three divisions within minutes of getting that call, without ever opening up my laptop."
Manage Jobs Easily
You must be able to readily reach and interact with each location and specific people at each jobsite. It is not enough to reach just one person and expect that person to relay an important message accordingly. That is inefficient, and your business cannot afford the lost time. Alternatively, a message might not be intended for everyone, so a bulk message to the entire team will contribute to the noise, not to the solution.
Improve Emergency Response with Two-Way Communications
Disruptions in business can lead to major costs, which only increase with the time it takes for the business to communicate in an emergency. A strong communication structure will help your business decrease downtime during an emergency because you will have the ability to spread the word and react more quickly. In turn, a quick response helps your organization mitigate loss during an event, while reducing the cost to restore business continuity. You can amplify communication effectiveness by giving your employees a voice. Don't just broadcast notifications—have a conversation with your people, take advantage of their proximity to an incident and learn from their frontline perspective.
"If there's an accident, I can easily find the closest manager to the scene. It is an easy way for the managers to communicate and confirm who can go to the scene and what is going on when they get there," said Owens. "The app allows us to send those employees a text and voicemail with the appropriate information, and employees can acknowledge they received it."
Build a Transparent Business with Engaged Employees
While mass notification software does not solve all problems for a construction company, it can be combined with a communication plan to provide measurable value. A Towers Watson study found that companies with strong internal communication practices "enjoy 47-percent higher total returns to shareholders compared with the firms that are less effective at communicating." Give your business an advantage by effectively communicating with your jobsite crews, no matter where they are.