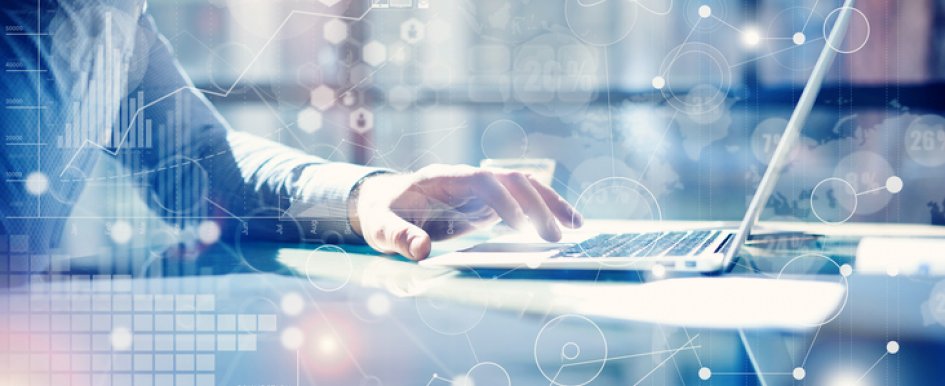 How to stay current in the modern construction environment
What would we do without technology? Whether it is to order food, get directions, shop, manage finances or speak to people—technology has become so seamlessly integrated in everyday life that not many people can imagine a world without it.
Incorporated into personal life with tech like Facebook and iPhones, technology is now making its way into business. And the benefits are vast—increased productivity, organization, fast and mobile communication, instant transactions, automated processes and more knowledge and transparency—do I need to go on? That's why 88 percent of people agree that financial gains can be made by responding to new technology trends in their business, according to a recent research conducted by IT company Capita. The article below looks at three modern technologies and how you can use them to improve your brand.
1. Social Media
Since its inception in the early 2000s, social media has no doubt changed the way we communicate. The business-to-business (B2B) and business-to-consumer (B2C) environment has become more mobile and fast-paced, with companies being able to interact with each other and with their customers, and audiences having the freedom to engage in brands, no matter the location or time zone.
The benefits of social media for your business three-fold, with the first being increased reach and customer engagement. Facebook has 1.97 billion monthly active users, while Instagram has 600 million monthly active users and Twitter has 319 millions monthly active users, according to Statista. A business account on these platforms means the potential to reach all these people. Secondly, social media has tracking capabilities that allow you to manage your performance. By pulling data for each month, each day and even as granular as each post, companies are provided with unique information on what messages and online activity is working for them, in terms of customer engagement and response. Lastly, it serves as a great research tool.
With millions of customer and competitor profiles, companies are able to deduce what their audience is enjoying and new trends in market—invaluable information that can be utilized for company growth.
If you're new to social media, try starting off with one or two accounts with Facebook or Instagram. As you get more comfortable, you can start uploading more content and expanding your profile base with Twitter, LinkedIn, YouTube and more.
2. New Software & Websites
One of technology's greatest assets is its ability to automate processes, providing faster, more convenient results. The technology boom has brought new software and websites that businesses can utilize to streamline their workload. Some examples include:
Accounting software: No longer are the days of spending a ton of money on numerous accountants to manage your finances. Software like Quickbooks, Oracle and Sage can give you up-to-date reports of your business's financial health with a few simple steps.
Design software: Put down your pencil and paper because computer-aided design software make creating designs easier and professional. By automating details and offering features like simulation and 3-D, this technology can speed up production within the construction industry.
Business intelligence (BI) software: Use BI software when strategizing and making informed business decisions.
Software like Microsoft Power BI, analyze aggregate data, informing management on how to cut costs, improve efficiency, allocate resources and increase profitable divisions of the business.
Group communication software: Get connected with colleagues anytime and anywhere with modern communication tools like Skype. They break down location barriers, allowing you to conduct meetings, conferences, interviews and presentations online. Push-to-talk (PTT) phones: More of a technology than just software, PTT phones are built to last through tough conditions. Kyocera's PTT phone uses Android software along with military-grade construction—perfect to withstand the challenging and sometimes dangerous conditions of a construction site.
3. Mobile Apps
Commended for its user-friendliness and mobility, mobile apps are a great way for businesses to interact with consumers and increase productivity in the workplace. As an extension of any website or social media account, mobile apps give consumers a quick and convenient way to engage with your brand. Whether they are on the bus, in the car or simply away from a computer, mobile apps allow them to access company information anytime and anywhere through their phones.
Mobile apps are also being commonly used to improve the efficiency of workplace processes, no matter the industry. the industry. For example, Busybusy's app tracks time, labor and equipment to a project, allowing companys to have a clear picture of what is going on at their jobsites at all times. Not only does this improve workplace efficiency, but also it cuts time and money. Try designing a user-friendly mobile app for your brand and researching industry-focused apps that you can use in the workplace. You may be surprised at the options that are available to you.
Stay updated with new trends by adopting these latest technologies in your business. Not only will you relate to and attract modern audiences, but also your business could benefit from reduced costs, improved productivity and remain competitive in today's market.