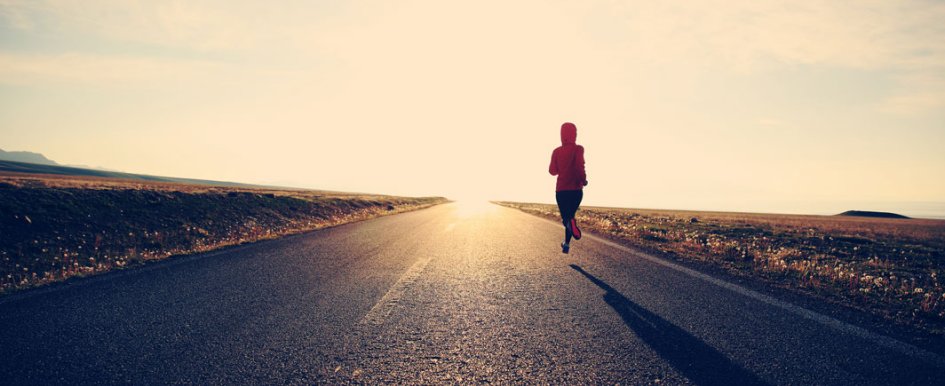 How sustained focus & a top-down approach are the secrets to one company's safety endurance
Often, the best sources of advice come not from industry analysts and consultants, but from the contractors and supervisors on the jobsite every day. In January, Western Specialty Contractors, headquartered in St. Louis, Missouri, earned the company's lowest OSHA safety rating in its 100-year history. After hard work and increased attention to safety practices on the company's various jobsites, it finished 2016 with a rating of 1.95, improving on its previous best rating of 2.73 in 2014.
The OSHA Recordable Rate is based on injury and illness rates per 100 workers and is used to evaluate a company's safety measures. This number is used by the Bureau of Labor Statistics to determine the rate of accidents and illnesses by category, such as industry, company size and region. According to Western Specialty Contractors' safety director, Eric Olson, the industry average for the company's work classification is 3.8. This means Western Specialty Contractors scored a rating that was almost two full points better than many of its competitors. However, attaining a rating of 1.95 involved years of work and an intensified focus on improving jobsite safety across the entire company.
Founded in 1915 and family-owned and operated for over 100 years, Western Specialty Contractors is a specialty contractor in masonry, concrete and facade restoration, waterproofing and specialty roofing. Western Specialty Contractors has more than 30 branches nationwide and employs more than 1,200 salaried and hourly professionals. CBO spoke with Olson about the processes and strategy that helped Western attain its best safety rating yet. Read Olson's advice below.
CBO: What safety policies & innovations did Western implement to achieve an improved OSHA safety rating?
EO: In the last few years, an increased focus on the details of claims brought to life a renewed push to not only have a quality safety program, but to ensure that the results garnered the same level of attention as the policies and procedures. Western has always had a strong program, but we have recently started to focus on the hard-to-prevent injuries. One program that has had an impact is a 24-hour safety hotline for field employees to contact a member of the safety department with questions, issues and incident reporting. Others include the implementation of an on-call doctor program for minor, first-aid incidents, the introduction of a 100-percent glove policy and a full, soft-tissue prevention program. Each of these initiatives has had a significant impact on our OSHA Recordable Rate and, by extension, on insurance claims.
CBO: What major safety issues did you experience prior to achieving the improved lower safety rating?
EO: Prior to the improved results, Western saw a large number of hand and soft-tissue injuries. In the construction industry, employees work exclusively with their hands in all manner of functions. They are required to reach, pull, lift, use tools and knives and handle sharp objects. There is no way to engineer these hazards out of the project workflow. We have always had a glove policy, but it was mainly used to provide gloves and empower employees to decide when to use the gloves. This worked to some degree, but we have found that by taking the decision of when to wear gloves out of our employees' hands, we can greatly reduce the hand injuries experienced on our jobsites. We have seen a 90-percent reduction in hand injuries since the policy has been introduced. As for soft-tissue injuries, the standard mindset is that we are in construction, and there is nothing you can do about soft-tissue injuries. Workers have to lift material, climb ladders and use power tools. There is nothing that can be done to reduce injuries where someone lifts a 5-gallon bucket and hurts his/her back.
At Western, we disagree with that mindset. We wanted to develop a program that addresses these hazards. The program was set up as a holistic approach to soft-tissue injuries. We started by including a soft-tissue issues review in the pre-bid phase, and worked to include material handling devices and planning in the bid process. After accounting for these changes, we then implemented site-specific plans that included providing equipment, phasing work and ordering and staging materials in such a manner that strains and sprains were considered. We followed these activities with training and policy enforcement. The result was an 80-percent decrease in both injuries and costs associated with these claims.
CBO: Can you speak to Western's push for a better "climate of safety?" What does that mean for daily operations?
EO: Since the beginning, Western has worked diligently to provide a safe workplace for our team. We believe that our strongest asset is our people, and to treat your biggest asset as a disposable commodity is crazy. There are so many reasons to be safe and provide for our people. First, it is the right thing to do. Of course we want everyone to go home to their families safely, but there are also other benefits. Having a great safety culture has helped Western land work in some of the best facilities around the country. It is a great marketing tool, and it helps Western differentiate itself from the competition. It also helps reduce insurance costs. At the end of the day, we understand that great employees show up and work hard because they know that they are not risking their health and safety to be on the jobsite. The average employee is trying to make a good living and provide for his/her family. We want to ensure that they get the chance to have long, rewarding careers.
CBO: What specific technology has Western implemented to improve jobsite safety for the company?
EO: Western recently rolled out an online portal to foremen that allows for the daily creation and tracking of safety inspections. The portal gives operations the opportunity to ensure that timely inspections are completed, and that any issues are promptly addressed and documented. The portal has been successful to the point that a second phase is being developed, which will further jobsite tracking to include daily huddles, weekly toolbox talks and new employee mentor assignments.
CBO: What advice do you have for contractors who struggle to prioritize a culture of safety within their companies?
EO: The biggest piece of advice I could provide for contractors is to ensure that safety is truly a top priority of executive management. If safety is just a side issue, and not a core belief, then line management and field employees will never buy in to improving your company's safety culture. I have found that when the owners, president and the board of directors make the decision that they will not accept anything less than the absolute best when it comes to safety, then success will follow.
Safety has to be a part of the overall jobsite plan, and not an afterthought. Safety implementation costs money and time, but these things must be considered when pricing a job. If they aren't, there are too many excuses for why safety won't be implemented. The upfront money and time will pay huge dividends in retaining your employees, landing more work and ensuring the overall success of the company.
Find the Starting Line
Start with an employee survey focused on safety culture and compliance.
Assess the senior management team's commitment to safety. Does management truly stress the importance in safety at all times?
Build a solid training program that begins at hiring and continues throughout each employee's career.
Publish effective policies, and enforce those policies at all times, for all employees, regardless of the seniority or position of the employee.
Incidents happen. Having an effective, hands-on mangement process can have a huge, positive impact.