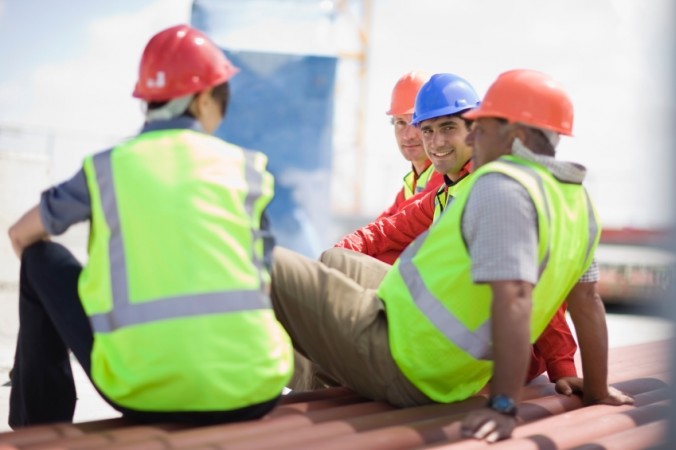 How Miron Construction keeps workers safe & alert through programs & best practices
A strong culture of safety and reduced risk requires one thing above all else: employees and management who are constantly focused on building that culture. Miron Construction Co. Inc.'s risk control and safety program places an emphasis on training and individual employee wellness. For example, each morning, every employee in the company is led through a stretching routine to reduce workplace injuries. Kevin Hildebrandt, director of risk management for Miron, spoke with CBO about how the company creates a workplace that is focused on employee safety, on and off the jobsite. Read his advice below.
CBO: What does jobsite safety mean to Miron Construction?
KH: Jobsite safety boils down to a few things—culture, quality of life and engagement by the professional tradesperson. At Miron, we believe that if you can prevent the injuries, you will have more resources to give your employees to provide a higher quality of life. Look at it as a continuous circle. If the team member's quality of life is high, then the community's quality of life is as well. If those communities in which our employees live and work have a high quality of life, it comes back to us—and we all benefit. Your company directly benefits from risk management.
CBO: How do you promote a culture of safety within the company?
KH: Promoting a culture of safety starts with the ownership or top-level management not only buying in, but owning it. However, the first-line supervisors and professional tradespeople own the day-to-day safety of the work process. Miron's owners have made it clear that they don't want to generate a penny of profit at the expense of someone's quality of life. It starts with them expecting that we perform our work in a proficient and professional manner. Among other initiatives, we have traveled to the different geographic areas in which Miron has jobsites and hosted appreciation events for tradespeople. The events include sharing Miron's history, vision, and what it means to be a Miron team member. We also rolled out "SQP"—a program focused on safety, quality and production (SQP). At Miron, our constant goal is for SQP to become ingrained into the Miron culture. If we ever have a conflict about what is important on a project, we use SQP as a guiding mechanism. Look at the safety, look at the quality and then you will figure out the production part. Miron doesn't want injured employees. We believe if we focus on the people and the process, our production will be a derivative of our efficiency.
CBO: Tell me more about your risk control & safety program. Who started it & what innovative approaches do you use in it?
KH: The program started with the owners saying, "This is important to us." We have a staff of nine people in the risk department. We are basically a resource to team members in the field. It's very important that we are involved from the pre-project planning phase through the end of the project. We help develop a site logistics plan early on. We then move to pre-task planning, which is completed at the start of every work shift. Along with that, we spend time auditing projects. Our goal is to help the superintendent and project team identify any possible hazards on the jobsite ahead of time.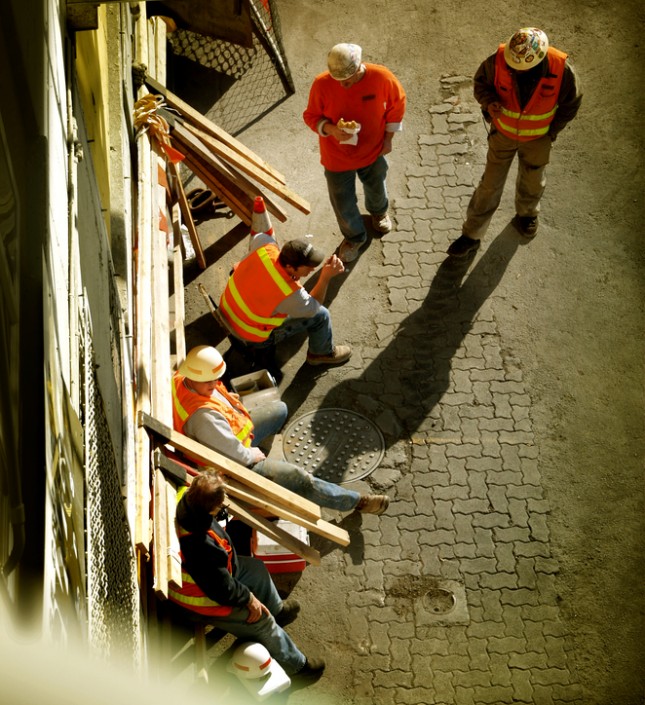 CBO: Do you have any examples of safety improvements on Miron jobsites?
KH: At 7 a.m. every day, the entire company goes through a stretching routine onsite. During that morning huddle, a tip of the day is also shared, which serves as an educational component for employees. It's emailed out by a project manager or superintendent to the entire Miron team the night before. This is aimed at improving the overall health of the company. Several examples of past Miron tips are listed below.
Example 1: Slips, trips & falls
Slips, trips and falls are the second leading cause of general industry accidents, behind motor vehicle accidents, and are the most reported work-related injury. Slips, trips and falls account for approximately 17 percent of workplace disabling accidents, all of which can be avoided by some simple housekeeping of the project site, fitness for duty and proper work attire. Slips, trips and falls are a daily concern in the construction workplace. To prevent costly slips, trips and falls:
Ensure proper housekeeping. Maintain work areas in a clean and tidy manner that is free of debris.
Wear adequate, supportive footwear that is not worn out.
Follow proper workplace design or site logistics to limit the impact of workplace hazards to only the affected areas.
Inform all workers of hazards at the project site, so as to limit the amount of time they spend walking around while distracted.
Make sure workers know how to "fall properly" to prevent serious injury.
Keep extension cords out of walkways and properly strung around openings.
Maintain the project site with an adequate amount of free-draining stone to limit buildup of mud and slick surfaces.
Ensure sufficient lighting at walk paths and stairs.
Keep the construction site clear of mud and debris buildup.
Example 2: Recognize stored energy with power tools
Many serious accidents have occurred when someone mistakenly perceives that a machine (or its power supply) was safely switched off.  An effective "lockout, tagout" system eliminates the possibility that a machine will unexpectedly energize, either because stored energy was not correctly relieved or through human error (someone unknowingly energizing something that temporarily should not be energized). Here are seven basic steps for lockout, tagout:
Think, plan, and check.

Think through the entire procedure.
Identify all parts of any systems that need to be shut down.
Determine what switches, equipment, and people will be involved.
Carefully plan how restarting will take place.

Communicate.

Notify all necessary parties that a lockout, tagout procedure is taking place.
Identify all appropriate power sources, whether near or far from the jobsite.
Include electrical circuits, hydraulic and pneumatic systems, spring energy and gravity systems.

Neutralize all appropriate power at the source.

Disconnect electricity.
Block movable parts including switches, tires on equipment, etc.
Release or block spring energy.
Drain or bleed hydraulic and pneumatic lines.
Lower suspended parts to rest positions.

Lockout all power sources.

Use a lock designed only for this purpose.
Each worker should have a personal lock.

Tagout all power sources and machines.

Tag machine controls, pressure lines, starter switches and suspended parts.
Tags should include your name, department, how to reach you, the date and time of tagging and the reason for the lockout.

Test completely that lockout, tagout was successful.

Double-check all steps above.
Do a personal check.
Push start buttons, test circuits and operate valves to test the system.

When is it time to restart?

After the job is completed, follow the safety procedures you have set up for restart, removing only your own locks and tags. With all workers safe and equipment ready, it's time to turn on the power.
Fun Fact: The science of stored energy
Energy is stored in objects and people in the form of potential energy. Examples include a tensioned cable, a compressed spring, or an object or person elevated above the ground. If the cable breaks, the spring released, or the object or person falls, the potential energy becomes kinetic energy. Conversely, when assuming an equilibrium position (i.e., when you're on the ground), there is no potential energy stored. Always be aware of potential energy around you, so you don't become injured by kinetic energy.
Example 3: Equipment inspections (boom lifts, etc.)
Equipment should be inspected at least once daily before operating. This involves walking around with a pre-developed checklist of components to check for good working order. Hydraulic hoses, undercarriages, oil levels, stress points and more are all areas that need to be inspected and reported on before machine startup. Completing the task can greatly improve safety, quality and production on every project. It also gives the operator a better understanding of how the equipment works. Here are a few general reminders when deficiencies are found:
Ensure that you document repair needs on the daily equipment inspection forms.
Ensure that the project superintendent and warehouse equipment manager are made aware of all repair needs.
If an incident/damage occurs during the work shift, report it immediately.
The sharing of the tip of the day is rotated throughout leadership. We think this builds the safety culture and aids in professional development. Everyone is required to think about jobsite safety on a regular basis. It's also a good opportunity for employees to work on presentation skills.
In regard to SQP, we have worked diligently to roll it out on the jobsite. We have a "Bridging the Gap" group—comprised of field operations, in-house operations, general superintendents and risk management operations—that meets on a biweekly basis to discuss how we can improve safety efforts and the SQP mindset. When we rolled out SQP, we had teams go out to project sites to explain what SQP is and what our expectations are as a company.
In addition to the morning huddle, each project site conducts a project-wide weekly stand-down meeting, which involves subcontractors. This provides the opportunity to lay out the entire project and explain how things are progressing from our standpoint. We also discuss the expectations of the client and how we are working to meet those expectations. We look at quality issues, safety issues and anything else relative to what we are working on currently. Our ultimate goal is to create an open forum where all team members actively communicate.
For more information, visit Miron Construction.