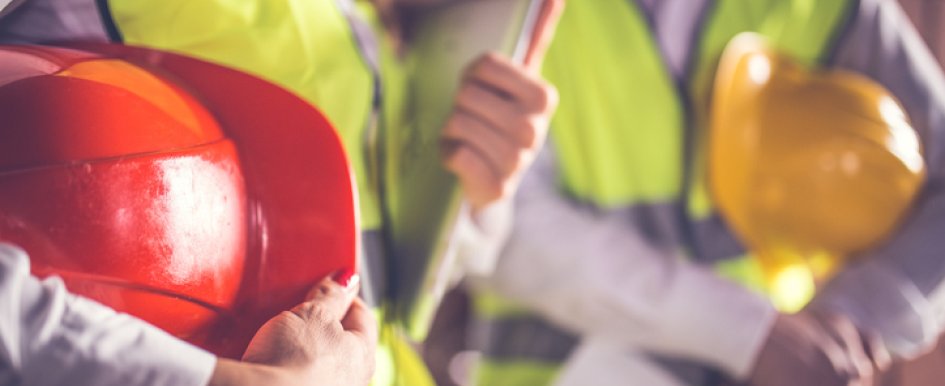 Defining expectations & assigning responsibilities
Supervisors serve as a vital link in the effectiveness of a safety and health program. Unfortunately, for various reasons, supervisors sometimes serve as "missing links," rather than the linchpins of construction safety programs. When supervisors are not effectively woven into the expectations, roles, responsibilities and accountabilities of construction operations, a team can expect problems. These problems include poor planning and scheduling, which increase labor costs and idle equipment, resulting in productivity deficits, as well as poor quality and rework. Worse yet, jobsite incidents can result in lost time injuries or fatalities.
The Missing Link
Too often in the construction industry, organizations promote the most experienced craft/trade professional (by seniority within the firm or union or total years of industry experience) to supervisory positions rather than the persons with the best sets of essential skills for effective leadership. This contributes to the safety performance gap. There is a difference between what is expected versus what is accepted.
A major shortcoming in developing effective safety supervisors is promoting supervisors from within the ranks, without properly considering their support of the company's safety vision and mission. How can an organization expect a newly promoted supervisor to perform better without establishing clear expectations for safety attitude, values, commitment and performance?
Historically, the construction industry overemphasized "hard" technical skills over "soft" people skills and supervisors enforced managing the operational tasks more so than the human work. This, combined with the age-old battle of production versus safety, creates an undervalued importance on safety competencies of supervisors.
However, the biggest deficiency that leads to supervisors not fully understanding or performing up to the safety expectations of their positions is that many companies do not properly define the safety competencies embedded within the assigned supervisory roles and responsibilities.  
What is a Safety Competency?
The root word of competency is competence, which means the ability to perform skills or tasks with mastery or expertise. A competency is a defined behavior or set of behaviors that drives ongoing work performance. Specifically, a competency is a knowledge, skill or ability that comprises an individual's combined work experience and expertise. Competencies are the descriptions that define effective or successful performance of work roles and responsibilities.
Think of the confidence exuded by a professional who knows they are competent in performing the functions of their position. This confidence is expressed by the ease with which they perform their tasks, and leads to the appearance of effortless, yet perfect, performance. In contrast, consider the opposite—a professional who lacks confidence in their abilities or is learning how to perform their tasks. Far from effortless, it is likely to be a slow and clumsy process marred by mistakes and excuses.
Representative Safety Competencies
The competencies needed to be an effective safety leader go beyond hard technical construction skills. In addition to possessing strong to superior technical skills in the construction skills, tasks and operations, effective safety supervisors also possess these representative knowledge, skills and abilities:
Sets positive example of company's core values
Adheres to expected safety performance expectations
Organizes, plans and schedules tasks, labor and equipment efficiently
Leads others effectively
Fosters teamwork and cooperation through collaboration
Demonstrates job- and task-specific task performance
Communicates openly by listening and providing feedback
Holds self and others accountable to standards and commitments
Monitors performance and takes corrective actions as necessary to meet objectives
Provides positive reinforcement and/or coaches to achieve corrective actions among crew
Resolves problems and manages conflict/crises
Delivers superior customer service
Defining Safety Competencies
There are many benefits to defining safety competencies for supervisors, including the following representative examples:
Equip supervisors with knowledge in the "what to do" aspects of the job, the tasks, roles and responsibilities and instill clarity in the "how to do" aspects of the job.
Enable safety leaders to take responsibility for self-development in areas that need improvement .
Empower supervisors to seek mentors to help develop new strengths and skills.
Provide supervisors with a yardstick by which to measure their individual safety performance and compare it against company expectations or standards.
Create a pathway to promotion for aspiring leaders to understand what is expected of supervisors .
Building Safety Leadership
My company provides an annual forum for increasing supervisory safety responsibility training. The annual leadership conference is attended by all employees with direct and indirect supervisory responsibilities. This provides an opportunity to focus on training and development on new safety policies/procedures, processes or practices.
In the past few years, the company has increased its emphasis on expanding supervisory safety responsibilities. It has provided all existing and new employees with a copy of a book titled "Safety 24/7." Supervisors are expected to read a second book titled "Winning With Accountability." These two books and a new safety orientation video and checklist were instituted to focus on reinforcing the company's vision of getting employees home safe at the end of each shift and the mission of building a culture of safety leaders.
The risk management and safety department created a one-page form to communicate the expected safety competencies of safety leaders and supervisors. This form is titled "Critical Success Factors for Safety Leaders and Supervisors." There are 13 specific required actions for safety leaders and supervisors with a total of 18 subtasks. Supervisors mark off all responsibilities and expectations they understand and agree with; responsibilities and expectations that are not clear or they do not feel comfortable leading are left blank. The risk management and safety department reviews these and follows up with one-on-one coaching or mentoring to ensure that the responsibilities or expectations are clearly understand and can be performed well.
In addition, a separate "Personal Self-Assessment for Safety Leaders" was created as the basis for a personal safety responsibility development action plan. Supervisors are asked to assess their safety performance and develop two to three objectives for safety performance improvement. Supervisors desiring additional training, coaching or mentoring are encouraged to reach out to the director of risk management or safety director for support.
Competence and confidence are the hallmarks of the most accomplished professionals. By defining the core safety competencies expected of supervisors, construction companies are setting clear expectations for safety behaviors and performance. Defining and assigning safety competencies are only part of the equation. Equally important is ensuring supervisors are walking the talk of safety behaviors by adhering to and growing in these competencies. Sustainable safety performance improvement occurs when supervisors become vital links in building the safety competence of their crews based on their growing achievement of success in mastering their core safety competencies.
Two sample forms are provided as downloads for readers. These forms are part of a comprehensive safety program. These forms may not be sufficient for your purposes based on your company's operations, exposures and other factors, including your supervisors' longevity with your company or experience and safety training in the industry. 
New Employee Safety Orientation Checklist (for used with a comprehensive video and hands-on task training)