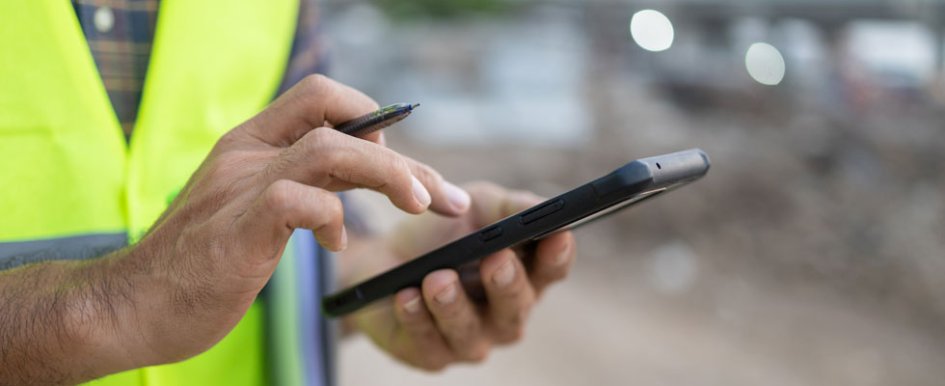 How paperless construction processes can enhance productivity & resilience
Compared to other industries, construction hasn't been quick to adopt new technologies for enhancing management processes. Paper-based processes have primarily remained as the go-to for managers carrying out their day-to-day operations. But when operating on razor-thin margins, it's understandable why technological advancements get deprioritized, especially for small and midsized construction companies.
Furthermore, the construction industry's tendency to stick to paper-heavy processes has brought about several inefficiencies that strain communication and hamper productivity.
Whether it involves permits to work, material requisition, field production reports or design approvals, the large volume of paperwork continually slows down the already extensive review cycles that must be approved by multiple stakeholders. Because of this hesitancy to move away from paper-based workflow processes, many construction organizations are losing out on more business by not optimizing their operations and transitioning to digital workflows.
Despite some resistance to change, many construction professionals today agree that digital solutions for project management and client engagement have the greatest potential to deliver the highest return on investment. While most construction business owners still use a combination of email, phone and in-person communication, they may be unaware of more streamlined options for enhancing productivity. A more streamlined and centralized approach to digital strategy can drastically improve communication, close any gaps in productivity and create a truly digitally resilient construction business with more efficient operations.
By leveraging digital technologies, construction business owners can fast-track routine tasks and streamline business processes, while also mitigating disruptions. By modernizing their internal operations, owners can leverage automated workflows for more streamlined management and can enable better connections between the office and the field to ultimately grow their businesses.
Stay Level When Disruption Strikes
From a global pandemic to the ebbs and flows of the financial markets, to labor shortages and design changes, the construction industry is accustomed to disruption. But, while change is inevitable, owners and contractors reported technology as the second-most important capability to enduring disruptive events. So, in an industry prone to disruption from outside forces, it's essential to have a resilient and familiar technology that automates workflows, streamlines management, and reduces reliance on paperwork-heavy processes.
The cost of managing physical documents adds up quickly, between paying for paper, printers and storage. Still worse, though, having paper-based processes limits the accessibility of valuable information and lengthens the approval process when documents need to be reviewed by multiple stakeholders.
By adopting a centralized workflow management solution, construction businesses can optimize their traditional business processes to be more efficient. By implementing customizable workflows to automate routine tasks, project managers, stakeholders and contractors alike can focus on what they do best, completing projects for their clients. In addition, a centralized platform that tracks interactions and documents through an e-paper trail ensures that no prior communications or files sent will be lost. By moving paper-based processes and notes into a digital platform, project managers will have permanent access to those communications and documents, guaranteeing that documents remain secure and accessible long term. For owners, moving communication and client interactions to consolidated channels will ensure the customer's line of communication remains with the business itself, rather than an individual stakeholder. When change inevitably occurs, arming your firm with the best tools for workflow management will enable your business to better respond to disruption in an organized, managed fashion.
Adopt a Just-in-Time Approach
A digital solution that enables just-in-time (JIT) communication can help maximize the efficiency of key resources, such as time and personnel, by streamlining operations. Decisions need to be made immediately in construction. With multiple independent subcontractors on-site, each with their own teams, keeping everyone on the same page and in the same digital communication channels is crucial to running a project smoothly.
If a shipment of materials needed to complete a build is delayed, this complication is solved by having a digital tool that relays the message in a timely manner. A digital solution deters costly holdups as communication is streamlined from one dedicated channel in real time. This decreases the chance of messages being lost and allows decisions to be made based on up-to-date information.
With JIT communication through a centralized client hub, construction business owners don't have to staff around the clock and deplete resources to meet client expectations. Instead, the portal creates an avenue for clients and stakeholders to reach in, and for the organization to respond JIT, facilitating a better client experience overall.
In addition, when it comes to technology investment, owners and contractors have different needs. One survey found that owners prefer tools for investment oversight, tracking, reporting and governance, whereas contractors want tools for building information modeling (BIM), analytics and project management.
However, adopting a digital solution with workflow management, e-paper trails and internal and external communication channels, answers the needs of the organization as a whole and creates a more unified digital strategy to better streamline operations.
Expand Geographical Footprint of Projects
Being able to effectively scale a construction business and portfolio of projects is important to gaining a competitive advantage. This requires resilient digital solutions that allow for streamlined management across geographies. Through a centralized digital platform that enables off-site coordination and remote communications, construction business owners can expand the geographical footprint of their projects, adding an element of agility to their workflows. With a centralized workflow management solution, project managers can be in two places at once, remotely collaborating with their on-site teams and increasing productivity across the entire project portfolio.
In addition, components that could affect a project's financial status, such as timelines or shipping delays, could be viewed and determined remotely. This provides management with control when they are away from the physical jobsite and can safeguard business objectives from any financial fallback.
With increased access to information and overall business intelligence, teams will experience an increase in operational efficiency, a decrease in costly bottlenecks and a strengthening of internal connectivity.
The Digital Construction Business
By automating routine tasks and business processes with customized workflows, communication is enhanced allowing for more efficient operations, delegation and sharper decision-making. Managing interactions and operations in a secure and private channel creates less miscommunication and better quality control across the entire organization, giving the feeling of an in-person interaction with the convenience of a digital experience.
By utilizing a solution that eliminates the inefficiencies of handling paperwork-heavy processes through digitized e-paper trails and dedicated collaboration channels, construction project management processes are streamlined, from communication in the office to the work being performed on-site.
While the construction industry faces a lot of unique challenges, many of those issues are amplified by the reluctance to adopt new digital solutions. The introduction of a workflow management solution empowers owners to change the course of their operations by optimizing management processes, such as streamlining repeated review cycles by stakeholders or better connecting field and office employees through a dedicated private channel.
Workflow solutions contribute to the streamlined management of business operations. Processes like permit procurement, contract life cycles and design approval cycles can be streamlined and ultimately enable better connections between the office, field and clients.