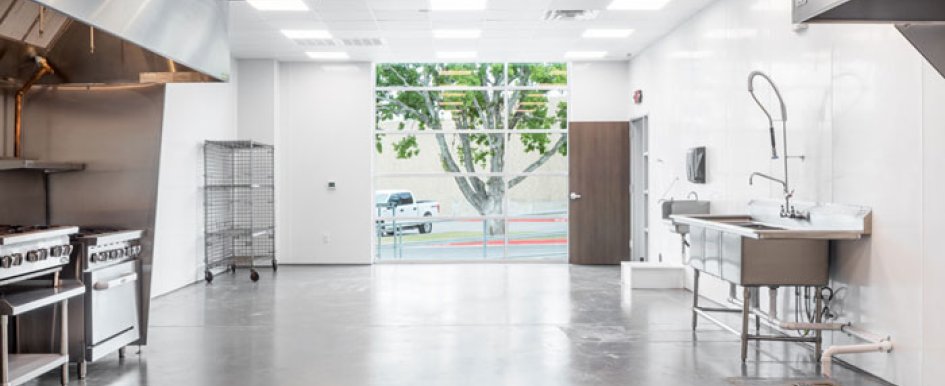 Many industries have been disrupted by the pandemic, and construction is no exception. New construction and renovations alike have experienced costly delays due to ongoing supply chain issues and material and labor shortages, which continue to affect the industry. However, general contractors and other professionals are observing evolving trends that are changing the processes of traditional projects, including office design and construction.
1. Creative Uses
Offices are shifting toward a combination of commercial, retail, co-working spaces and multifamily living, all featuring amenities such as electric vehicle charging, bike stations, on-site kitchens and food halls, fitness centers and various outdoor options such as private terraces, outdoor courtyards and more.
While planning the construction of Wurzel Builders' Freedom Park headquarters in Austin, Texas, a few years ago, we opted to make the most of the company's six acres and the flexibility of the buildings, which in hindsight, proved to be a great decision. Wurzel Builders can quickly scale its offices up or down according to market demand, which has been ideal for its needs, especially during the pandemic. With one building underutilized, Wurzel Builders opted to convert it into commercial space with seven full commercial kitchens for short or long-term leasing. The area now serves as kitchen headquarters for seven different commercial food outlets. Today, Wurzel Builders shares Freedom Park with three other businesses.
2. Co-Working Spaces
Co-working spaces existed prior to the pandemic as individual workers, small businesses and other freelance professionals used them for their office space and there's no sign of the trend slowing down now that hybrid and remote work is more common. Commercial offices that would foster community and collaborative workspace should consider including accommodations like meeting rooms and workstations designed for individual remote workers and smaller company operations, with flexible options for on-demand use, as well as short, medium and long-term leases.
3. Location, Location, Relocation
Reducing carbon footprints and the environmental impact of daily commutes is becoming more important to workers and businesses. As a result, many companies are evolving from packing employees into cubicles and offices in traditional office headquarters in favor of hub-and-spoke models. Opening locations in surrounding suburbs brings offices closer to workers and consumers, improves morale and productivity, and also cuts long commute times and associated carbon emissions that are harmful to the environment.
4. Employee & Company Needs
Today's workforce is more mobile than ever, whether in the office, on the road or working remotely. Before 2020, the demand for better work-life balance was steadily growing, but the pandemic accelerated the inevitable change from traditional office spaces and 9-to-5 workdays to more flexible options and collaborative office environments.
The shift toward remote and hybrid work options has resulted in many companies downsizing office spaces, terminating leases or signaling they will not be renewing. In addition, with a nationwide labor shortage, employee recruitment and retention are top concerns. As a result, companies are reimagining and reevaluating needs for commercial office space or completely reworking existing areas to attract and retain top talent.
5. Energy Efficiencies & Tech Focus on Overall Wellness
Sustainability and energy efficiency are becoming more important to job seekers. With an increasingly environmentally conscious workforce and high energy costs, LEED-certified spaces are in high demand by tenants, making green building a key priority for all types of construction. Leadership in Energy and Environmental Design, the most widely used green building rating system in the world, provides a framework for healthy, efficient, carbon and cost-saving green buildings.
Whether a new build or renovation, most new generation offices will combine energy efficiencies and technologies to focus on sustainability and overall wellness. The majority of new construction and renovations incorporate biophilic design principles which improve well-being and productivity. Biophilic design emphasizes natural lighting, plants, water features, natural shapes, textures and surfaces. Increased open spaces, internal staircases and high ceilings can also help create a sense of openness and well-being.
6. Old Becomes New Again
Technology has transformed the way we live and work. As consumer and worker behavior evolves and adapts to an e-commerce world, reabsorption rates for large commercial office buildings and shopping malls steadily increase.
Reabsorbed and distressed properties offer general contractors a range of opportunities to counterbalance the downturn in commercial office construction. There is an abundance of available square footage sitting empty, especially in urban centers. Some will be razed to make way for new builds. Others will be repurposed and renovated to create contemporary, people-first spaces that enhance opportunities to connect with co-workers, clients and visitors, and the local community. As housing prices continue to rise, the need for higher density, energy-efficient, affordable housing communities is becoming more critical than ever.