Maintain a layered security plan to prevent theft.
The cost of theft in the construction industry is estimated to be a billion dollars by the National Insurance Crime Bureau. Unsecured equipment and materials are especially at risk. Additionally, heavy equipment owners can't rely entirely on insurance to offset the cost of theft. If you suffer such a loss, you will also suffer the costs of higher insurance premiums and, often, lost job time.
Equipment Keys
It's important to know that almost all heavy equipment manufacturers key their equipment with the same key. One key unlocks and starts any of that manufacturer's machines. It's easy for anyone to walk into a heavy equipment dealership and buy a key to all of that manufacturer's machines. Even if you rent your equipment, you are at risk for this type of loss, as contracts often state that renters are responsible for stolen equipment.
Tools and Material Theft
How can you protect tools, lumber and copper on your jobsite? If you're installing copper wire, pipe and equipment such as HVAC units, along with taking regular precautions of securing the material, you should plan to cover walls containing those materials as soon as possible. The materials should be wired in and plumbed rather than left sitting out and unattached. Often, these materials cannot be installed until late in the construction process. Therefore, it is best to wait as long as possible to receive these materials onsite so that they can be installed quickly upon receiving them. This reduces the chance that the material will be stolen from onsite storage.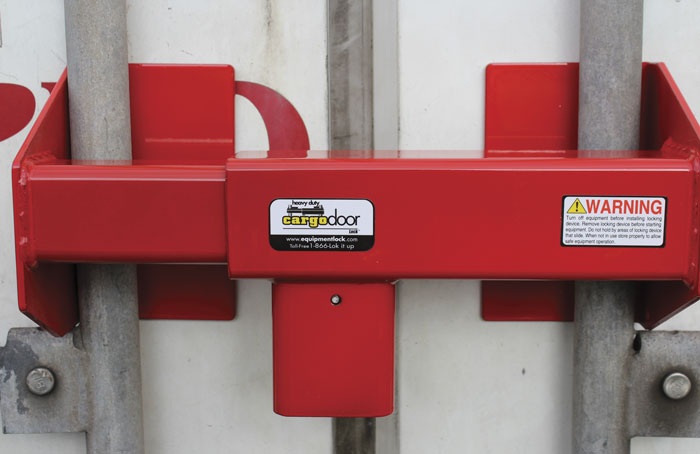 Each evening, block the main entrance to the jobsite. You can do this using a piece of equipment, a barricade or a fence of some kind. If you feel it is necessary, it helps to hire a security guard as well. Also, make lumber and other materials hard to get. If you can't secure these materials properly, place a forklift or backhoe bucket on top of the stack or use the equipment to block access.
Tools and equipment should be chained together whenever possible. Placing equipment at the trailer or container access point is effective as well. Remember that thieves may use your equipment to break into secured areas of the jobsite or to load your tools and materials into their vehicles. Remove equipment keys, and, if possible, disable the equipment by using mechanical equipment locking devices, battery disconnects or fuel shut offs.
Use overt identification on your tools. Doing so will help with recovery in the incident of a theft. Engrave tools or items, or paint or mark them with a unique color or logo. Also, it helps to implement a system in which employees check out tools. This will make them responsible for returning tools each day to a secure location.
Proactive Security
You can implement simple preventive steps that take just a few minutes each day. Nothing is one hundred-percent effective, but a layered approach will send thieves elsewhere. Thieves want to steal items as quickly as possible and typically will not waste time trying to circumvent preventive measures. So, don't limit yourself to one security method. Once you make security measures part of your standard operating procedures, your employees will eventually perform them out of habit.
Here's a checklist to help develop your plan:
Ask your insurance carrier what you can do. They may offer discounts for the implementation of certain security measures.
Contact your local crime prevention organization for information.
Advise your local law enforcement that you have equipment onsite in the area.
Secure your equipment with mechanical locking devices and battery disconnects.
Park equipment in a manner that makes it difficult to access.
Install fencing, lighting and cameras when possible.
Hire security guards as needed.
Register your equipment with a national equipment database.
Install GPS or other electronic tracking devices to prohibit unauthorized usage. Doing so may also assist with recovery.
Thoroughly check equipment prior to purchase to be sure the seller is legitimate.
Mark or tag your equipment to help with recovery efforts.
Perform thorough background checks on new employees. Often, theft occurs in house or has been assisted by an employee.
Develop a plan standardizing theft-prevention techniques, and share it with your supervisors.
Most important, be proactive. Think like a thief, and you will have a better chance of outsmarting one. Survey your jobsites and ask yourself if you're making it easy for dishonest folks to pay you a visit. Your actions will prevent theft and save you time, money and worries.