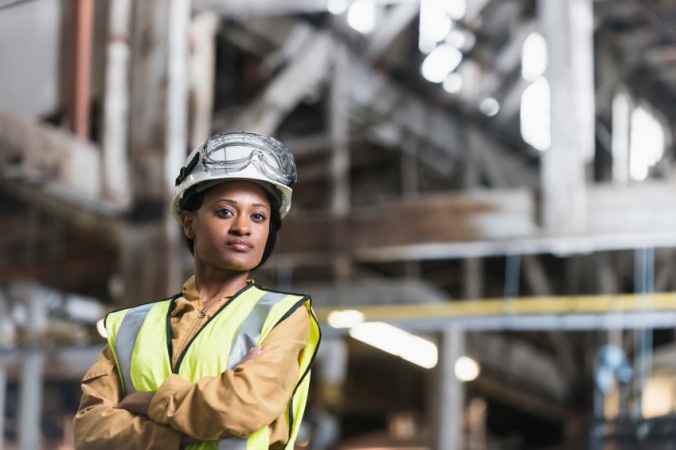 Construction loophole allows fraud, exploitation of women and minority-owned businesses
According to a publication from the U.S. Department of Transportation, only 2.6 percent of construction and extraction occupations are held by women. The U.S. Department of Transportation has provisions to help socially and economically disadvantaged business owners compete fairly for federally funded projects: The Disadvantaged Business Enterprise (DBE), Small Disadvantaged Business (SDB), and Women-Owned Small Business (WOSB) programs were designed to help socially and economically disadvantaged business owners compete fairly for federally funded projects; yet recent court cases reveal that DBE fraud remains an ongoing issue in the construction and contracting industry.  Doreen DiPolito, owner and president of D-Mar General Contracting and Development in Tampa Bay, Florida, said, "The current guidelines for DBE programs only focus on ownership and control of a business, irrespective of capability or expertise." She noted that unethical companies can exploit this loophole by assigning majority ownership of a business to women or minorities, then giving the work to non-disadvantaged companies. "Appointing 'token' women or minorities as 'owners' of a business solely to obtain DBE credentials is a serious disservice to those individuals, and it can lead to fraud investigations and indictments if those with DBE status are not actually involved in the work. Any company that intends to leverage female or minority owners for DBE eligibility should be willing to pay for and support those individuals to earn the relevant licensing and certification," DiPolito said. According to DiPolito, many of the companies that have ended up paying fraud settlements claim they didn't know their DBE subcontractor was passing the work off to non-DBE entities, which is entirely possible. "There may also be instances where competitors or disgruntled employees falsely accuse a company of DBE fraud. The best way to defend against such allegations is to ensure that construction and contracting companies not only have their DBE designation, but also the proven capability and credentials to complete any project they are assigned," DiPolito said. DiPolito is a licensed and certified Florida general contractor with minority and woman-owned business certification. CBO recently discussed ways to protect and promote the growth of women and minorities in the construction industry with DiPolito. Read her advice below.
CBO: Why do you feel current standards are lacking? What is missing? DD: I think we need to encourage and raise awareness for more minorities to become involved.
CBO: How can female- or minority-owned businesses compete fairly for jobs? DD: My advice would be to become more involved in local government, chambers and colleges. Do research and find out what organization and licensing is available to you. That's what got me involved in the first place.
CBO: What are your recommendations as a woman in construction? DD: Young, interested minorities should seek out mentors that are in all of these different organizations and can help them become a part of the team. All of the certifications I have gotten throughout my career have been very helpful for my own growth. The most important part, though, is finding groups that can help you feel like you have the support you need.
CBO: How can the industry play a part in reducing DBE fraud? DD: We need to focus on our children and the opportunities they have available to them. If the big construction companies were to champion a minority group, it would be very helpful. Our country also needs to foster more trade-based careers. Not every child is cut out to go to college. They simply aren't all geared that way. We would serve our country more accurately if more construction companies supported trade-based educational opportunities.
As a general contractor, I have a real passion for young people—they are tested to death in school and their families expect them all to be college graduates, when some of them would be really great as skilled tradesmen. I started out in a machine shop as a mechanical engineer. Women and minorities need to help each other and foster a new generation of successful tradesmen. 
Do you have a stance on this? Tell us what you think by reaching out to us on Twitter, @CBOMagazine.