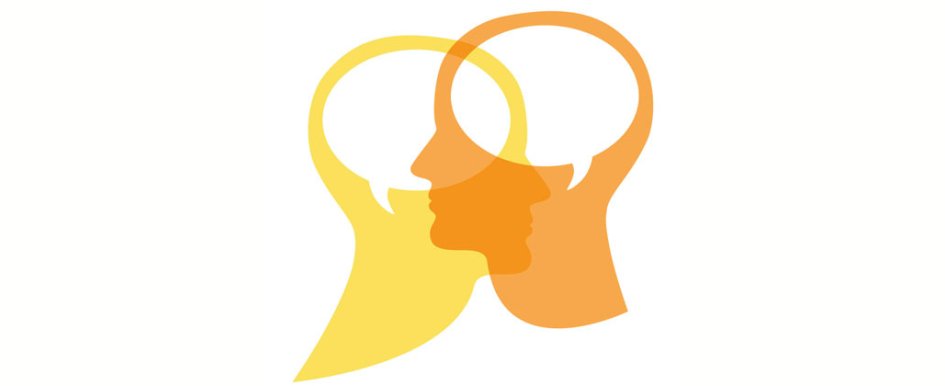 2 leaders using alternative methods to recruit, engage & retain a better workforce
Monday, September 17, 2018
In July, the construction unemployment rate hit 3.4 percent, the lowest monthly figure since January 2000, according to the Bureau of Labor Statistics. At the same time, the industry added 19,000 jobs. It's safe to say the entire industry is feeling the effects of the skilled labor shortage. It's more important than ever that contractors focus on creating an environment that both attracts skilled talent and provides those employees with the benefits and culture necessary to keep them around.
Many contractors now practice empathetic leadership, or the idea that leaders should understand, relate and be sensitive to the needs of customers, colleagues and communities, as a way to increase engagement and satisfaction among the workforce. Read on to find out how two such contractors are using this strategy to build cultures that recruit and retain the best of the best.
The Leadership
Wesley Palmisano is the president and chief executive officer (CEO) of Palmisano Contractors. Palmisano was raised by a construction family—his grandfather founded W.J. Palmisano Contractors, a residential construction company, in 1950. His experience working alongside his father and grandfather from a young age, as well as during his collegiate studies, molded both his view of the industry and his long-term career goals.
In 2013, he started Palmisano, which, over a 5-year period, grew into a commercial and civil firm with annual revenues of $100 million, a team of over 100 employees and a portfolio of more than 75 large-scale projects.
"When I decided to start Palmisano, I didn't want to start another firm that did things 'the way they have always been done,'" Palmisano said. "I had a vision of building a better world by cultivating a work culture that fosters forward thinking, a commitment to excellence and a can-do attitude, all while maintaining the spirit of teamwork and togetherness."
Mike Greenawalt is the senior vice president of Rosendin Electric, the largest privately held electrical contractor in the United States. Currently, Rosendin employs approximately 6,000 people and has annual revenues of around $2 billion. Of the 6,000 employees on Rosendin's staff, approximately 4,500 to 5,000 of those are field-craft employees. Greenawalt joined Rosendin in 2002 as a division manager overseeing the Southwest region. Over the years, Greenawalt and the team in the Tempe, Arizona, office have grown the location from $5 million to a $140-million-per-year operation.
Why It Matters
First, let's be clear: Empathy is not always about making people happy or more engaged. Empathetic leadership requires that you take the time to stop and listen to your employees' individual needs. As a leader, empathy should be yet another data-gathering tool in your skill set.
Use it to find out how employees are feeling, what your company is lacking and over delivering on currently. But, finding this information doesn't necessarily mean you need to do what your employees want. From here, the empathetic leader uses his/her past experience, training and plans for the future to either drive progress or take action.
However, examining the parts of the company culture and environment that are lacking is an example of a concrete action you can take to show your team you care about their daily work experience. And in this case, showing empathy can drive solid steps toward a stronger team.
Palmisano references the quote, "Culture eats strategy for breakfast," in discussing how his company views workforce management. "At Palmisano, we intentionally designed the culture with the objective to ingrain it in all we do. A positive culture is the foundation of a good employee experience, and I would say I spend as much time monitoring and iterating our employee-experience initiatives with my team as I do any other critical business function. Our culture can be summed up in one simple phrase: 'Do good work for others.'"
Palmisano said this applies to the team, their clients, the subcontractors the company works with and the surrounding community. All initiatives are started with the goal of adding value to the lives of Palmisano's team members. These initiatives are developed through brainstorming sessions with the leadership team and regular feedback from the entire team via "pulse check" surveys.
There is a quantifiable reason to care about your employees' needs too—if you have a reputation of being a company that cares, people will come to you. Rosendin was originally a public works company that developed a reputation of being rather hard-nosed, Greenawalt said. CEO Tom Sorley came in with the goal of changing the direction of the company toward a people-focused business. "With that change in direction, we have found that the people we want are coming from companies like the one we were previously," said Greenawalt.
Culture By Design
The focus on people should be evident in every facet of the business. In addition to offering an employee stock ownership plan (ESOP) to its team, Rosendin also offers perks like a small reimbursement program for continuing education, appreciation programs to award staff for their hard work and opportunities for time off to go back to school, if needed. "It can be small things too. We bring in food trucks once a month for lunch. On hot days, it can be as simple as going to pick up popsicles for the team," Greenawalt said.
For the past 2 decades, though, one very deliberate approach has benefitted the field-craft employees. In 10 years, Rosendin has quadrupled the size of its training department. Since most field employees are expected to complete Occupational Safety and Health Administration (OSHA) training on their own, Rosendin has created internal programs for it. "We train them at work, so they don't have to look elsewhere to fulfill requirements and study code updates," Greenawalt said.
Because much of the leadership team came from the field, they also understand how difficult it is to do high-quality work without the right tools. As such, Rosendin works with tool suppliers, including Milwaukee, DeWalt and others, to facilitate corporatewide deals.
"There is nothing worse than an electrician who costs a lot of money to employ and doesn't have the tool he needs to complete the job," Greenawalt said.
The main purpose of all of these perks and programs, though, is to provide the best working environment possible. According to Greenawalt, competitive pay and benefits are extremely important, but they don't negate paying attention to the day-to-day needs which can make a big difference in employee satisfaction.
The Built Environment
One straightforward approach for increasing employee engagement is to modify or improve your team's environment. "At Palmisano, modifying the built environment was one of its biggest undertakings regarding employee experience," Palmisano said. "We recently moved to a new facility, designed with 'work-life integration' and employee well-being in mind. Long hours are a given in this industry, so we created a space that is enjoyable to be in and promotes wellness in our team members' lives."
The company's new open-office workspaces are designed to promote collaboration and movement. "Phone booth" rooms throughout the workspace offer quiet places when needed. These rooms, as well as the conference rooms, are located in the middle of the office, so the open workspaces can take advantage of as much daylight as possible. Adjustable standing desks, a large break room, Ping-Pong tables and more create a fun work setting that is enjoyable to return to day after day. The company's office space also features a CrossFit gym and a multipurpose exercise room in which instructor-led yoga and CrossFit classes take place.
"The main break room opens up to a large deck with a direct view of the river," Palmisano said. "The team definitely doesn't complain about the locally brewed beer on tap in the breakroom, but these perks are not what defines our culture. They are simply reflections of us taking in feedback and designing a space that will ensure our team knows we care and fosters 'building relationships'—one of our core values."
An Unconventional Retention Method
For Rosendin, the company's growth is directly affected by the ability to find experienced electrical tradesmen to travel to the company's many jobsites. Due to the nature of the industry, projects are often a long drive away from workers' homes. Some of the employees drive 45 to 60 miles each day to get to the company's jobsites. That's why Rosendin recently started van pools for workers traveling to jobsites in the Phoenix, Arizona, area.
The idea, in part, came from Greenawalt. "When I was in the field, we received an $11-per-day per diem. A group of guys and I started taking turns driving a big old family van. It became a daily routine—meeting at 4:30 a.m. and heading to work."
So, Greenawalt and the team set about putting together the same type of plan for employees in the Phoenix area. Greenawalt estimates that Rosendin's employees that take part in the ride-share program save around $300 to $400 per month. The company uses the local transit system, Valley Metro, to source the vans.
The company started with its first 9-passenger van about 60 days ago and is adding its third van this week. To coordinate pickups, the team put together a heat map of the Phoenix area using the zip codes of employees' residences.
"Every market we are in is dealing with the same problem," Greenawalt said. "The markets all have urban sprawl and long commutes. I expect our competitors will follow suit—it just makes sense."
The company is currently in its business and strategic planning phases for 2019, and Greenawalt says the ride-share program will be part of the attract and retain strategy, adding, "I'd love to be able to roll this out to all of our locations as a nationwide initiative soon."
According to Greenawalt, the other benefit of the program is the reduction in emissions. The team didn't initially consider this specific upside to the program—it was just focused on alleviating the barriers to doing the employees' daily work.
"We've taken 16 to 20 vehicles off the road in the past couple months, and I expect that number will continue to grow," Greenawalt said. "The biggest impact after helping our people is what we have done for our earth and for the safety of other people on the road."
What Not to Do
There are lots of steps you can take to make your company more attractive to new employees. But there are also many ways you can get it wrong. Palmisano said he often sees contractors delegating the responsibility of improving company culture and engagement to one department or individual.
"Intentionally designing a positive culture must begin at the highest level of the organization, and it must be a team effort during the initial design, reinforcement and reiteration," according to Palmisano.
Another negative practice Palmisano said he sees is executing a "one-size-fits-all" engagement strategy, designed without any input from various groups within the organization. This can be prevented by getting thoughts, comments and buy-in from every department of the company.
Whatever you do, make sure your approach is authentic. "Tradespeople are extremely intelligent. They are intuitive, and they will know if you are promoting a strong company culture for the right reasons," Greenawalt said.
And Greenawalt was quick to note that a strong culture and empathetic leadership are long-term investments. "Without your people, you don't have a business," he said. "Find ways to stick through—even in a recession. You may have to reduce your field staff, but you shouldn't reduce what you pay them or what you offer them."
Bottom line: The way you treat your people matters. As a leader, you should care that your employees are not only going home each evening content with the work they have produced, but also satisfied with the environment in which they have produced that work.
Best Practices for the Empathetic Leader
The following are a few rules to live by from Palmisano:
Focus on building a working environment that promotes wellness for your team and encourages a positive company culture.
Reinforce that culture internally as much as you would for any other critical business function. A strong company culture requires constant monitoring.
Hire the right people. Hire for culture first and job skills second.
Get to know your team members and implement strategies that will truly benefit them.