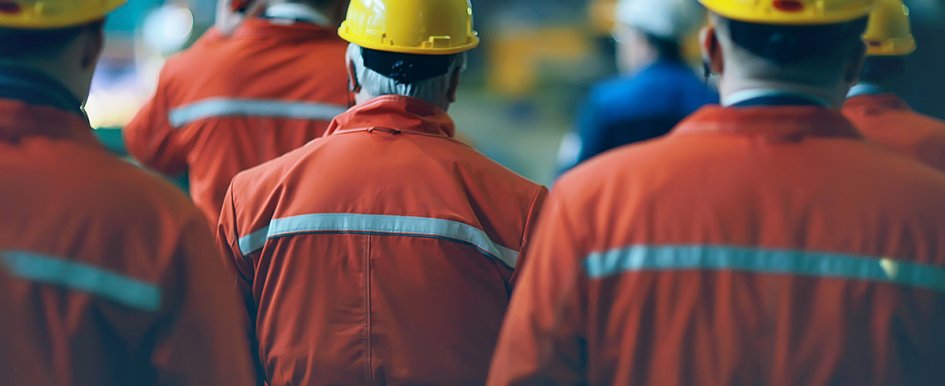 The new age of employee supervision
Unlike employees in other industries, who increasingly can do their job from any place with an internet connection, construction workers still need to be in a certain place at a certain time to complete their work. In that way, the industry is still largely the same as it always has been. And yet, in other ways, technology is allowing employers in the building trades to dramatically change the way they manage their mobile workers. Technology can play a key role in helping builders confront one of the greatest issues facing the industry: the persistent labor shortage. The small pool of skilled workers in the field has led to employers who struggle to staff jobsites and have to dig deep into their pockets to recruit and retain top talent. The emergence of several solutions in recent years has created boundless opportunities for companies to minimize costs, reduce time and money spent on paperwork and effectively manage their jobsites.
Drones
Builders are beginning to deploy unmanned aerial vehicles (UAVs or drones) both as a substitute for and a supplement to skilled employees. The use of drones in the industry is still in its infancy, but there are already signs of the efficiencies drones will bring as they become cheaper and more widely used. By flying over a construction site, a drone can quickly gather valuable data much faster and with much greater precision than a human surveyor, allowing builders to more accurately forecast the project timeline and any issues they might encounter. Drones can also be immensely helpful in reducing the high rate of injuries and fatalities in the construction industry by allowing workers to forgo tasks that put them in harm's way. The savings drones may soon represent for the industry are enormous. In a 2016 report, PricewaterhouseCoopers (PwC) estimated that the drone industry would be worth $5 billion by 2020 and estimated the value of the labor and services that drones will replace at $127.3 billion.
Time Tracking & Geofencing
The benefits of time-tracking apps are well known and highly regarded. Gone are the days of hardwired time clocks or sign-in sheets at various locations. Supervisors are now immediately notified through the app if everyone is at work, on break or working overtime hours. In an industry as variable as construction, time-tracking applications are most useful if they are coupled with GPS-enabled, geofencing technology. Increasingly, employers are able to easily set up a geofence around a jobsite, which notifies the company when a worker enters or leaves the site. The result is effective prevention against erroneous or fraudulent timesheets. Rather than spending countless hours calculating payroll based on a mountain of timesheets or paying dearly for a bookkeeper to do the same, an employer has an accurate, real-time flow of information from the employee-tracking application that lets him/her assess the productivity of different jobsites, as well as foresee and prevent unnecessary overtime costs.
Employers must be sensitive about how their employees will regard new technology, particularly any new tools that are aimed at more closely monitoring them. Mobile apps that track worker locations constantly are a smartphone battery drain and an invasion of privacy. The only information the app needs to have is the location and time of when someone punches in and out of a shift. Geofences are not just about monitoring people. They are also an effective means of surveilling the millions of dollars of equipment that many construction employers oversee on the jobsite. Geofences can be activated as soon as valuable machinery leaves the jobsite, immediately informing you and your site supervisors.
Project Management
With employees working across multiple jobsites, making sure that everyone is on the same page is paramount. To make sure that your teams have what they need to get things done efficiently, project management tools can help share live project information by keeping daily logs and records of various activities and documents. Project management software is typically available on desktop and via a mobile app, so that everything is in one place, reducing the need for back-and-forth emails and phone calls. The current increase in the volume of construction projects means that these tools are a necessity to manage both your employees and your workflow.
Technological advancements are not only impacting how construction firms manage their on-site workforce, but also the way in which their many office employees work. Now that employees can be connected to their colleagues 24/7, construction leaders can rely more on the latest innovations to communicate effectively with teams. Managing workers in the construction industry is certainly no easy feat. But there are also plenty of reasons to be excited about transformative changes on the horizon, thanks to the latest and greatest technology available.