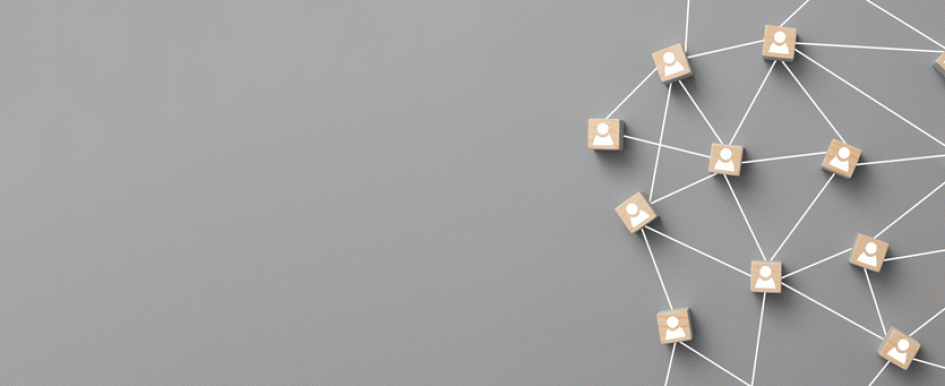 One contractor's success story in completing a project & building a lasting partnership
Tuesday, November 17, 2020
At Christmas a few years back, my cousins asked me about the possibility of our company, RLTurner Corporation, building their inn. Even from the initial conversation, I knew our firm would be committed to this partnership for the long haul.
We completed The Whittaker Inn—located in West Lafayette, Indiana—in 2019, and we made a recent trip for the one-year walkthrough. The 13,000-square-foot structure looked amazing; that feeling was bolstered by the fact that there were merely a handful of warranty items to complete the 15-room inn.
There were few surprises during this visit, largely in part because it was merely one step of our long-term relationship. We didn't simply materialize on the day of the one-year walkthrough after a long period of silence, nor did we disappear from the owners' radar upon the project's conclusion.
Our journey began with a Christmas conversation, and it continued when they selected RLTurner from a handful of bids. I'll use this project as an example of how we maintain all of our professional relationships—not just the ones with family members. First, you've got to be there every step of the way for each client, from helping them through the design and permitting process to being on-site from the first shovel of dirt to the ribbon cutting.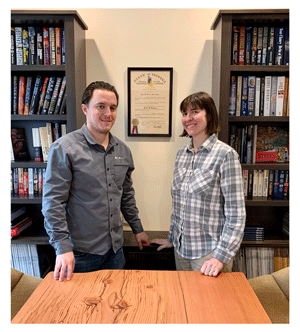 Another key to building long-term relationships is coming up with creative solutions together. Cutting the building pad and creating the required swales for the property left us with a huge pile of dirt. It was cost-prohibitive to remove, so we came up with an alternate plan together. We removed some of it and used the remainder to create a mound, which resulted in a landscape focal point that greets guests upon their arrival.
Throughout the construction process, we also worked with the owners to keep the building schedule on track. We made recommendations that may have seemed trivial at the time—and even cost a little more money—but paid good dividends long term. For example, we used pre-baked color for the HardieTrim boards, which didn't seem like that big of a deal. However, it demonstrated its value as we had an exceptionally wet spring while building. And in the end, it actually saved money for allowing us to keep working through the wet weather.
It's no secret that the tone for the post-project relationship is actually established during the project. When clients see your team's commitment to their building project at this level of detail, their trust in your firm continues to grow. This is immensely helpful if a problem comes up during the project or after the crew has left.
This approach allowed us to tackle project challenges together, rather than attempting to pin blame on each other. 
"One of the biggest positives of working with RLTurner was that they approached every challenge with a can-do approach; we were rarely told that something couldn't be done," said Elizabeth Whittaker, Whittaker Inn co-owner.
We were able to talk openly because we emphasized keeping all lines of communication open. We made a point to be a text, email or phone call away—at any hour. This is especially important after they opened and began serving guests. It was imperative that they focus their attention on the inn during regular business hours. As such, many of our conversations took place in the evening.
In that same vein, we adjusted our work schedule around their guest schedule. While some companies may be too rigid to make this change, we made a point to complete work whenever they had openings, rather than take a hard stance of coming in only when we could take over the entire area.
Members of our executive team have visited frequently to address any issues. Looking over our calendar, it's nice to know we've kept in touch monthly, and sometimes even weekly, since the project was "completed."
Rather than send someone to the jobsite to fix any issues, we embedded one of our key employees at the inn to systematically work through the final phase. This reduced the number of steps it took to get things done. It also moved the process along more quickly since the Whittakers just had to walk down the hall to make the request as opposed to calling me to schedule the repairs.
Was this entire approach slightly unorthodox? Not so much. Some aspects were different than our firm's norm. However, by listening to what our client needed, we were able to make some key adjustments that were essential to finish this particular project and maintain our relationship.
As the pandemic tightens its grip around the globe, all businesses are struggling. Imagine the pandemic hitting when your business is less than one year old, which is what happened at the Whittaker Inn. We empathize with what the Whittaker Inn and our other project owners, contractors and subcontractors are experiencing.
With this in mind, we keep tabs on their efforts and help promote them when we can. Sometimes it's in the form of including them in one of our videos. Other times, we cross-promote each other's social media efforts. 
When we're all looking out for each other, it definitely makes the overall journey more enjoyable. Some days, we need a reminder that we're all in this for the long haul. Whenever I have days that challenge that belief, I look at the picture of the completed Whittaker Inn and am reminded of why I've chosen this profession.