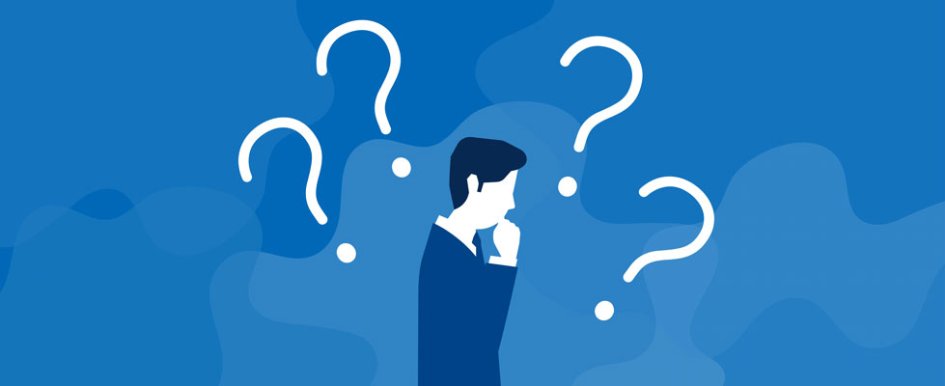 A consultant's advice for solving these leadership problems
Thursday, October 29th, 2020
Being a construction business owner today is an extremely difficult responsibility. With changing economic conditions, employment requirements and safety concerns, as well as aggressive competition, a tight labor market and material shortages and delays, it's tough to make business decisions with certainty.
As a business coach, I get lots of calls for help from business owners. And the questions I receive have never been so diverse as they have been lately. The following are some of these questions I've received in the last few weeks, and some advice for handling each of them.
1. My Construction Business Has Grown & I Can't Do It All By Myself. Now What?
Billy, a successful young contractor, specializes in high-end landscape construction projects. His business has recently grown to over $4 million in sales. His 20-person team includes an estimator, project manager, site superintendent, two foremen and four crews. In his role, he is focused on conducting over 15 customer sales meetings each week, coordinating design details with customers, managing his bookkeeper and finances, and trying to find time to manage his managers and field operations.
Dave, a regional general contractor, builds three to four $750,000 projects at a time, all while acting as salesman, estimator, project manager, accountant and field superintendent. He has a full-time office manager who helps with some of the administrative work. His typical workday includes visiting every project to coordinate the field work and all of the subcontractors involved.
His demanding schedule has forced him to turn down potentially lucrative opportunities. In addition, his limited subcontractor base is unable to keep up with the workload or growth.
Recommended Solutions
Both owners are trying to take on too much, which is holding their respective companies back from growth. Here are the steps they need to take next:
Hire, delegate, mentor and train—Based on each Billy and Dave's strengths and skills, we worked together to determine what each of them should keep doing and what to stop doing and delegate to a manager. This requires both of them to learn to let go and trust other people to make decisions. They both need to hire additional managers or supervisors to get organized and assume some responsibilities. Part of this process is to write clear job descriptions for these roles. Having defined roles will free up time for both Billy and Dave to dedicate time to coach, mentor and train their key people.

Billy agreed to focus his time on sales and develop a strong management team. He must promote or hire an operations manager who can handle the company's current workload and prepare it for future growth.
Dave's strengths are creating project opportunities, working with design teams, estimating and building customer relationships. He decided to stop supervising the field and resign from his accounting duties. He must hire a professional field supervisor and an accounting manager to take over the duties.

Install, monitor and enforce written systems—Both contractors must drive his operations team to produce consistent performance and expected results. This requires instating written systems to be followed by everyone, without exception. They must begin to draft a company systems manual by first identifying the causes of the company's biggest problems. Without systems, teams can't produce consistent results. Billy and Dave must develop and institute systems such as preconstruction checklists, customer communication agendas, project look-ahead schedules, weekly quality and punch-list reports, preconstruction meeting agendas, job budget review sessions for foreman and site supervisors, weekly job-cost tracking updates, and final job cost reviews with the estimator.
2. Should I Give My Project Manager a Pay Raise?
Frank's commercial concrete construction company is located in a rural area, with around 100,000 people in the town and surrounding county. He currently pays his project manager, Joe, a competitive salary with full benefits, health insurance, paid holidays and 2 weeks paid time off. He also provides Joe with a company truck and cell phone. Joe has been at Bear Valley for over 10 years and typically manages three or four projects at a time.
The other employees and his customers enjoy working with him. But often, his jobs come in over budget, his change order work isn't documented properly, and he tends to be late with paperwork and job cost updates.
Joe requested a 35% pay raise, which would put him well above market compensation in the area, and at the compensation level of contractors in larger metropolitan areas. Unfortunately, Frank's company can't currently afford to lose him or increase his pay that much.
Recommended Solution
Frank and I worked together to weigh the following alternatives, challenges and potential problems. If Joe is given the pay raise at an above-market level, Frank would be making a decision to increase his annual company overhead by the increased amount.
The company wouldn't be able to charge jobs at the higher project manager rate required to cover his higher cost and still be competitive. Paying an above-market rate would also create a precedent for other employees. In reality, Frank had avoided confronting Joe about his continual lack of performance over the last several years.
By postponing the real issues with Joe, Frank has made a poor decision in allowing Joe to underperform for years, rather than addressing the problem directly. In retrospect, Frank should have planned on potentially replacing Joe and started a recruiting program much earlier than now.
The main problem with a raise is Joe's performance. His jobs are generally not completed within budget, and he has a tough time getting customers to pay for additional work.
We agreed that the only way to afford a higher pay was to demand improvement in Joe's performance and increase his workload. But this might cause continuous or additional conflict between Joe and Frank going forward. Frank decided to offer him a 10% raise subject to his performance improving. And he started looking for a replacement for Joe.
3. How Can I Win Larger Jobs?
Jesse's midsize commercial tile construction company was not winning the larger jobs they wanted. Instead, they did a lot of smaller jobs, which increased his crew's logistics demands and coordination requirements, as well as its estimating workload and paperwork.
Based on the company's structure, Jesse's current overhead runs at 30% of cost. He adds an additional 10% for profit markup. His goal is to win fewer, larger contracts, rather than completing over a hundred small $5,000 to $15,000 jobs.
Recommended Solution
I noticed Jesse's website only showed pictures of small, residential tile jobs, instead of the larger or commercial projects he had worked on previously. Also, his email was through a Google account, which indicates he is a small, unsophisticated contractor who can't afford an email at his company's URL.
He was also bidding tile work cost by dollars per square foot, rather than actual labor crew cost per quantity and job type. And his main problem was using 40% total markup on every job, regardless of size. When bidding on larger commercial jobs, he only has a slim chance of winning a project.
Larger contractors have a much lower overhead as a percentage of total job cost. The typical $5 million to $10 million specialty contractor has an overhead margin around 18%, which is around 20% lower than Jesse was using in his bids.
We worked together to design a business model for him with a variable markup distribution plan based on job size, which made him more competitive on all job sizes and increased his chances of winning the larger contracts.
4. How Do I Determine Pay for Employees Who Move Positions Internally?
One of Jim's strongest field superintendents, Matt, who was just promoted to estimator and now works in the office full time. While in the field, Matt was paid on an hourly basis, and generally received 5 to 10 hours of overtime every week. In his new role, Matt wants to earn the same total pay, and he's requesting additional compensation for any new jobs he brings in.
Recommended Solution
I suggested that Jim put Matt on a flat monthly salary as the company estimator with a salary equivalent to his current annual pay level, plus a $5,000 raise for the promotion. His compensation would include health insurance, 2 weeks of paid time off, seven paid holidays, a company truck and cell phone. He also wanted a few extra weeks off during the winter season, when work was nearly stopped, without pay.
Regarding his request for additional compensation for bringing in work—an estimator's job is to price work accurately. The field production performance determines the estimated cost and the construction business owner sets the markup. Therefore, winning new work is generally not based on the total bid price versus the competitors.
However, an estimator can influence customers to award jobs based on their attitude, follow-up, responsiveness and diligence. Therefore, an incentive to win work can be considered. Any proposed sales incentive must be based on the net profit earned after jobs are completed, and never on total sales. Plus, the overall company sales and gross profit goals must also be met in order to earn additional pay.
Other factors to determine additional compensation parameters for an estimator is the company's goals based on job size, job type, new versus repeat versus new customer targets, and negotiated contracts versus bid jobs against unlimited competitors.