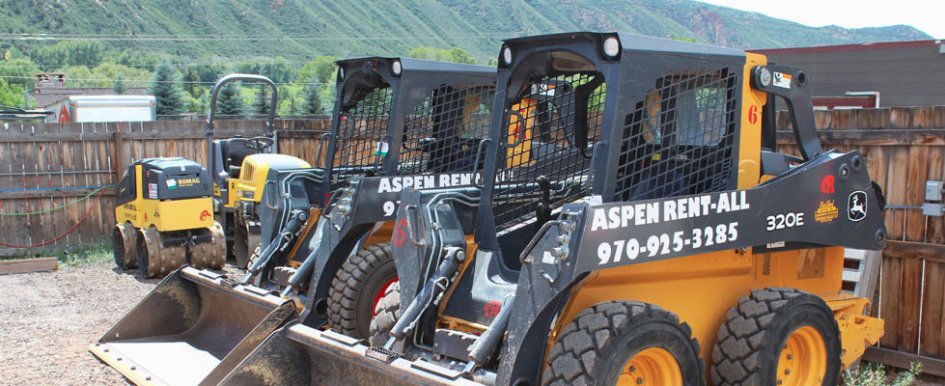 What's trending in construction equipment rental
Thursday, April 2nd, 2020
Recent research shows that construction contractors are increasing their reliance on rental partners. According to the 2019 American Rental Association (ARA) "Rental Customer Needs Study," 93% of professional contractors rented equipment in the past year.
Of those, 92% planned to rent in 2020 as least as much as they did last year, and 52% expected to increase rental use over the next year. As contractors have increased dependence on equipment rental, and as rental stores have evolved in recent years, several trends have emerged.
Convenience Through Technology
Technology is making it easier than ever to rent and monitor construction equipment. Mobile-friendly websites, online booking, customer portals and text-messaging services are just a few of the advancements many rental stores have made in recent years.
Contractors are often able to reserve construction equipment any time of the day, online or via text. Some rental stores even offer portals to enable renters to check balances and get copies of past receipts for those who sign up. Most renters are using these tools on mobile devices, making ease of use paramount.
ARA offers rentalhq.com, an online rental store locator that helps contractors find rental partners. By entering a ZIP code and the type of equipment needed, website visitors can view a list of local, ARA-member rental companies that can assist their specific needs.
New technology is offering convenience for managing equipment fleets, too. For contractors renting equipment for days, weeks and months, telematics offerings are making it easier to monitor the equipment remotely and predict when it will need service. Most rental stores will monitor the equipment for the contractor and will take care of any maintenance issues that may arise over the course of the equipment rental.
Additionally, GPS locators help both contractors and rental stores crack down on equipment theft. Many of the locators are able to send a notification when a piece of equipment moves so immediate action may be taken.
Rental Stores as Partners
As new products and technologies emerge, contractors are turning to the experts at rental stores for advice on maximizing productivity. It's challenging for a contractor to stay on top of every new piece of equipment in the marketplace. More and more rental stores are focusing on being partners for contractors, and part of that role involves helping them determine the best tool for the job.
Rental stores can also transform a rented or owned piece of equipment, like a skid steer, into a multitool through attachments. It makes equipment more versatile and can save contractors time and money. In addition to having a handle on available products, rental stores also have extensive knowledge on the tools they offer.
Personnel often receive training from manufacturer representatives on product use, best practices and ways to maximize safety and efficiency. According to the ARA study, more than 90% of participants said rental locations are doing an excellent job of providing their customers with satisfying rental experiences.
Reliance for Compliance
Adhering to regulations like those concerning silica dust and aerial platform training requires research and implementation by contractors. Rental stores are helping lift that burden to make adapting to regulations and standards easier.
In addition to supplying compliant equipment, rental stores are also educating contractors on the additional pieces required for equipment, proper usage of equipment, and the training necessary for compliance with Occupational Safety and Health Administration laws, American National Standards Institute standards and more.
Saving by Sharing
Sharing-economy businesses, such as Uber and Airbnb, have proven to be popular, especially among younger generations. Those who understand the value of the sharing economy see rental as an extension of that same concept. For these contractors, renting equipment is an automatic decision.
While the sharing economy may be classified as a new trend, rental has certainly been around for a long time and is popular with both new and experienced contractors.
According to the ARA study, the top reasons contractors have rented are as follows:
It made more financial sense than buying equipment (45%)
They needed equipment for immediate use and didn't want to purchase (43%)
They needed to use the equipment infrequently or only for a short time period (43%)
Access to more frequent use of items contractors already rent and the ability to take on additional projects with a quick turnaround are the top two reasons contractors expect to rent more in 2020, according to the study.
The growth in rental demonstrates contractors recognize the value of having access to equipment, while at the same time eliminating the need for storage and maintenance for equipment that is not used every day.