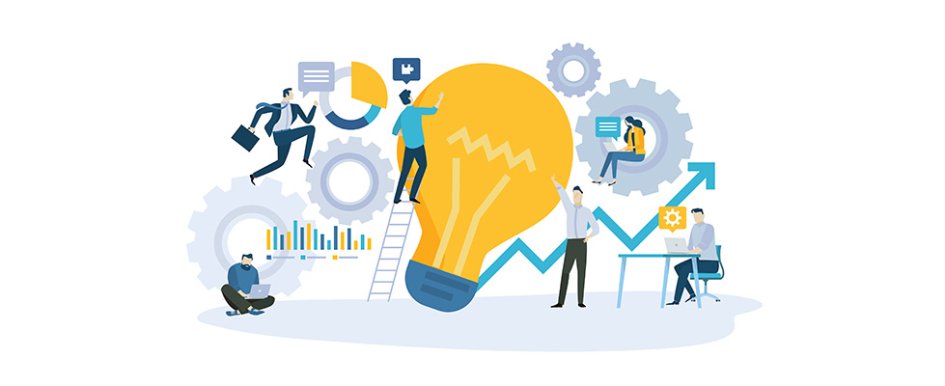 Understanding the misconceptions & how to fine-tune your focus
Thursday, January 19, 2023
With so much uncertainty in the construction community and world at large, firms are turning inward to ensure they have adequately prepared their businesses.
Most construction organizations get an A-plus for being builders and solving construction problems, but when it comes to thinking 12, 24 or 48 months out, "Who knows what's going to happen next week?" often permeates the minds of leaders.
Everyone understands the need to think ahead; but because the future has an element of murkiness and uncertainty, many opt to focus on the near term and hover around things that they can control.
Strategic thinking is more important now than ever amid the specter of economic uncertainty and tumult. There are no guarantees, but preparation and scenario planning help ensure business continuity when encountering speed bumps. For instance, no one could have predicted the pandemic and the myriad aftershocks it applied to the economy. However, businesses that had a clear vision for their organizations, actively worked on their strategy while working on projects, and maintained a level of agility to allows for pivots and deviations successfully navigated the hazard.
So, with a renewed fervor for creating a dynamic strategic plan, it is important to recognize what strategy is not.
1. A Forecast
Forecasts are important elements of any strategic planning process. In fact, data-driven strategy will prove more fruitful than gut decisions. However, simply gathering market data such as construction spend is just that — data.
Does your organization use the data to make the organization smarter and wiser? What actions come of the interpretation of the data?
For instance, if the market is forecasting a 15% year-over-year growth in distribution spending, what strategic response is the firm taking? Consider the corollary argument (i.e., construction spending is deteriorating in a geography) — what is the firm's action plan?
2. A Retreat
Everyone has been called to some posh resort to talk about goals and challenges. Throw in the occasional trust fall, and the retreat is viewed as a success. Sarcasm aside, retreats are important to company health and provide a safe collaborative space. In some cases, these retreats are the one time a year where company health is discussed — most of the year is solely focused on project health. Strategic planning should not be limited to a short span of one or two days crammed in a hotel board room. Strategic planning can begin there, but it must continue long after the team returns home.
3. A Poster
If strategic planning were limited to bold posters and flashy marketing slogans, many firms would win a blue ribbon. Look, you want to have a vision and mission statement that resonates with the team, and if blasting them on posters, websites and billboards gets the job done, it will be worth it. But ask the team to recite the vision, mission, core values and purpose. If you simply get a blank stare, the poster is just a poster. True adoption of the ideals come through actions and a deep commitment to making them come alive.
4. A Business Plan
Annually, firms create a business plan to articulate what they will chase, where they will play and how they will ultimately win. Some use forecasts to provide insight on the short term — the operative words are "short term." Business plans are just as important as a strategic plan. Think of a business plan as a series of gates the firm goes through to achieve the longer-range vision. In fact, there should be some connective tissue between the two plans.
5. A To-Do List With No Action
Strategic planning creates lists of things to do. Hopefully, the plan is compartmentalized — operations, business development, talent development, etc.
At some point the plan needs to become a project for internal champions to not only work on, but use. For instance, a firm can say they need to develop talent and create a training curriculum for their team. This is where the rubber meets the road, and there needs to be action to articulate when the first training program will be. It is important for leaders to avoid analysis paralysis and launch, otherwise the firm will simply end up with a list to create more lists.
6. Action With No Goals
Action is imperative but it must also tie everything together and be measurable. Chasing a market sector or customer may be the right strategic initiatives, but how do you know if your approach is working? Consider the following questions: What is our market penetration? What is our profitability in that new sector? What is our approval rating with that customer? Put another way, are we winning? Everyone loves to check off items on their action plan, but is the firm moving in the right direction or simply a body in motion, expending energy with little to no return?
7. Patient
The world is impatient. We want instant gratification. We finally make the decision to enter a new market, employ a new series of tactical improvements, etc., and we want to see that it works. We apply the right metrics or key performance indicators. Waiting and watching the grass grow is tedious and, for many executives, painful. There is a fine line between holding the course on a failing strategy and being patient as the seeds of progress grow. Incremental successes need to be employed to show the timeline for strategic implementation was correct — and to also ensure the champions and teams remain motivated. Watching the pot boil doesn't do anyone any good: If the burner is on and you know the temperature is rising, be patient. You'll have your pasta soon enough.
Strategic planning is something all businesses must engage in. It requires real data on the company, clients, markets, vendors, etc. to make fact based long-term decisions. It requires commitment to the long game and persistence to work through those speed bumps that pop up. Lastly, it requires real action to support the decisions made and be flexible enough to pivot in the face of adversity.