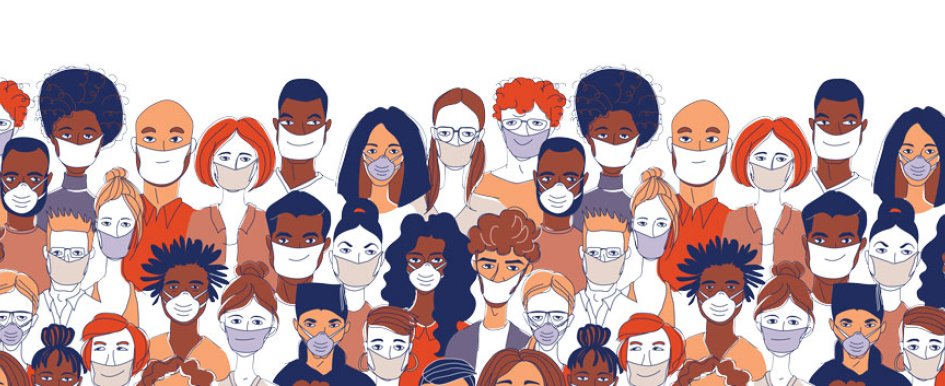 How to take care of construction's core assets
With the continuing uncertainties caused by the coronavirus pandemic, many employees are experiencing increased stress, anxiety, worries and fears. Many employers are concerned about how to help provide support to their employees.
A valuable resource for employers during times of crisis is the employee assistance program (EAP). A high percentage of companies have an existing EAP as a part of their employee benefits program. Now, more than ever, is the time to make full use of this resource partner.
A high-quality EAP provides various types of services to help employees and their dependent family members as well as to the employer. Many labor unions have similar EAPs for their members and their families. A small, but growing, number of unions offer member assistance programs (MAPs). The service menu may vary between EAP providers; however, the goals remain the same for all EAPs:
Reduce the distractions that affect an employee's concentration, engagement and productivity, which, in turn, affects their performance
Enhance the quality of life for employees by helping better align work-life balance
Provide support to the managers and leadership of the employer
This article is intended to provide a look at the objectives, services and outcomes of EAPs through a panel of three long-term EAP professionals with experience in the construction industry: Bob VandePol, executive director of the employee assistance program at Pine Rest Christian Mental Health Services in Grand Rapids, Michigan; Bernie Dyme, founder, president and chief executive officer of Perspectives Ltd., in Chicago, Illinois; and Anna Meiners, director of account services, EAP and well-being at Cascade Centers Inc. in Portland, Oregon. Scroll down to learn more about the panel. Read what they had to say about EAPs in the construction workplace below.
Beyer: How does an EAP fit the model of human capital risk management of taking care of people as your company's core asset?
VandePol: Employees represent both an invaluable resource and a high-risk asset. Other infrastructure assets can often be readily repaired or replaced when they break down. Humans are less predictable. A couple of the many benefits of an EAP program include the presence of a pre-established, trusting relationship and quick access to care.
A crisis is a bad time to search Google for a counselor. Like emergency medicine, there is tremendous value in the immediate "golden hour" treatment that prevents long-standing issues. Often, delays in mitigating personal problems lead to increased personal pain and financial costs. Doing the right thing is good for your business.
Beyer: How is an EAP an upstream strategy for averting mental health crises & suicides?
Dyme: EAPs should be an instrumental tool in dealing with the aftermath of any health crisis, of which I would include suicide. EAPs should fulfill the following four functions:
Collaborative planning with organizations around strategies for integrating behavioral health. This will help normalize mental health and wellness in the same way as physical health and wellness.
Develop ongoing programs that are built into the culture and operations of organizations. This integration demonstrates leadership's sincere concern and care for the employees' emotional well-being.
Develop ongoing training sessions to help leaders and managers know how to identify folks in need by focusing on what to look for and how to talk with employees about mental health, substance abuse and suicide prevention.
Provide tools for helping employees and family members in distress, including knowing how to access the EAP.
Beyer: What is the largest misconception employers have about EAPs?
Meiners: Many employers believe EAPs are available primarily or solely for crisis support services. Crisis response is a cornerstone service for EAPs, but innovative EAPs are also able to support holistic well-being through integration into workplace wellness and safety programs, strategic employer partnership and member access to innovative services.
Beyer: How does the usage of EAP services increase during a crisis like COVID-19?
VandePol: There has been an uptick in all services (counseling; legal, financial and elder care consultation; web-based resources; and crisis response). As the economic and employment outcomes worsen, we anticipate an additional surge.
Counselors are treating increased anxiety. There are reports of increased domestic violence and alcohol abuse while people are isolated at home. Business closures and reorganizations will leave many more vulnerable to depression and suicide risk.
Beyer: What does research show about how employees & family members are accessing EAP services via phones, websites or smartphone apps?
Meiners: Many EAPs have flexible service delivery platforms that can be accessed through phone, internet and apps. Utilization of virtual support has steadily increased, and engagement in this category has continued to rise during the COVID-19 outbreak.
App and video-based counseling is broadening access, providing proactive support, and increasing overall EAP engagement with people who are not engaged with other traditional EAP services.
Beyer: Do you think virtual EAP services will outlast COVID-19?
VandePol: Current utilization is remarkably high. Out of the necessity, these services are now all being delivered virtually. In the previous several years, engaging people in teletherapy proceeded much slower than many predicted. Despite convenience and confidentiality advantages, most people still wanted to sit in the same office as their counselor and many behavioral health professionals resisted using technology in this way as well.
COVID-19 has truly accelerated the rate of acceptance of this delivery mechanism as our counseling utilization is near peak levels. We are also providing many virtual trainings, critical incident responses and, especially, management briefings for leadership teams.
Beyer: How can EAPs provide an effective gateway for employees or family members struggling with alcohol dependence & substance use disorders deciding to seek in-patient treatment?
Dyme: I think that the main skill and point of EAP intervention is at the beginning of the process; that is providing an assessment to triage the level of need for the client. This prevents people from just getting treatment that may or may not be appropriate.
The triage process enables the EAP counselor to get a full picture and then connect the client with the right treatment provider(s) and the right levels of care. It also enables the counselor to motivate the client to go for and continue with treatment. EAPs have a very small window opening when someone is in pain. It is important to connect with them and allow them the opportunity to succeed versus trying and seeing treatment as another hopeless avenue.
Beyer: What is the one thing you wish the buyers of EAP services better understood about their programs?
Meiners: Many programs include the same core components, but EAP selection should be based on specific organizational needs. Service delivery and member experience can vary widely.
Look closely at provider access, rates of connection with care and the availability of innovative solutions to address needs both proactively and in times of crisis. A comprehensive EAP should also provide a dedicated account manager, organizational support, utilization reporting and outcomes measures.
Beyer: What does history show you about the need for EAP services during & after a major disruptive event like COVID-19? How long is the tail for services after the crisis ends?
VandePol: Major events seem to reduce some of the stigma attributed to asking for help. People feel less shame about emotional vulnerability when the disaster seems to warrant it. Predictions regarding recovery time are very difficult. This pandemic is very different from any mass disaster we have previously experienced.
While responding to events like Hurricane Katrina, it was encouraging for those impacted to receive support and services from other parts of the country. COVID-19 feels like Hurricane Katrina hitting the whole world at the same time.
Beyer: What does research show about the return on investment for an EAP?
Dyme: There are many ROI statistics, but the most common is that an EAP returns $4 to $5 return on every $1 spent on the program. These statistics are important, but we need to be certain to not just focus on savings versus the impact that comes along with appropriate intervention in terms of employment longevity, safety, mitigation of financial damage due to destruction done by an impaired employee, etc.
Beyer: What are a few of the best of the best practices you've seen employers use to increase usage of their EAP?
Meiners: It is important to partner with your EAP account manager to develop a tailored engagement strategy and communication plan to ensure the benefit is meeting the needs of your population.
Successful utilization of the benefit also hinges on proactive engagement and connection with customized programs based on unique individual need. Best practices include leadership engagement, integration with workplace safety and wellness programs, and availability of varied promotional tools.
Beyer: How are you taking care of your staff of caregivers as they work to help your clients during COVID-19?
Dyme: The first thing we do is to remember that our staff are people too. They, too, have needs and giving all day is very taxing. Collaboration, supervision, support and insistence on self-care is key. Humor and fun don't hurt either—nor does adequate time off. It's important to remember that we, as leaders of our organizations, are role models, and our staff is watching us. They need to see that we practice what we teach.
For many employers EAPs remain a misunderstood and underutilized employee benefit. An EAP can provide employees struggling with anxiety, fear or worsening underlying mental well-being with valuable counseling and other services.
Construction employers would be wise to review the services available to employees and promote the EAP to employees and family members both during and after the COVID-19 crisis. EAPs are a vital part of an employer's commitment to building a caring culture and for addressing well-being in the workplace and beyond.
Meet the Panel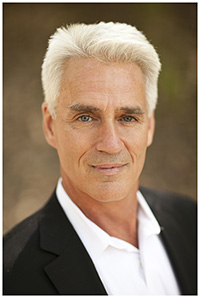 Bob VandePol is the executive director of the employee assistance program (EAP) at Pine Rest Christian Mental Health Services in Grand Rapids, Michigan. He helps business leaders leverage behavioral health expertise to enhance the health and productivity of their work teams. He was an inaugural member and co-chair of the Workplace Task for the National Action Alliance for Suicide Prevention. VandePol's areas of interest include suicide prevention, leading mission-driven teams, and facilitating individual and organizational resilience after tragedies. Contact VandePol at bob.vandepol@pinerest.org or 616-258-7548.
Bernie Dyme is the founder, president and chief executive officer of Perspectives Ltd., in Chicago, Illinois. Since 1981, Perspectives is an EAP and work-life management consulting company. He is active in the Employee Assistance Professionals Association (EAPA) and the Society of Human Resources Management (SHRM). He was an inaugural member of the Workplace Task Force of the National Action Alliance for Suicide Prevention. He is an instructor, consultant, author and frequent presenter on workplace mental health. Contact Dyme at bsd@perspectivesltd.com or 800-866-7556.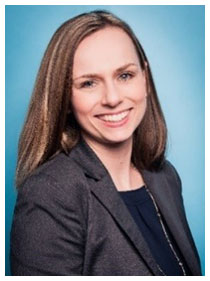 Anna Meiners is director of account services, EAP and well-being at Cascade Centers Inc. in Portland, Oregon. Meiners leads the account management team at Cascade Centers, focused on client relations, flexible and innovative solutions for all areas of EAP and wellness program development.
Meiners has provided direct clinical services, served as an EAP consultant and is an experienced presenter on the topic of mental health integration into the workplace. She is a member of the Oregon Construction Industry Suicide Prevention Task Force. Contact Meiners at ameiners@cascadecenters.com or 800-433-2320, ext.133.