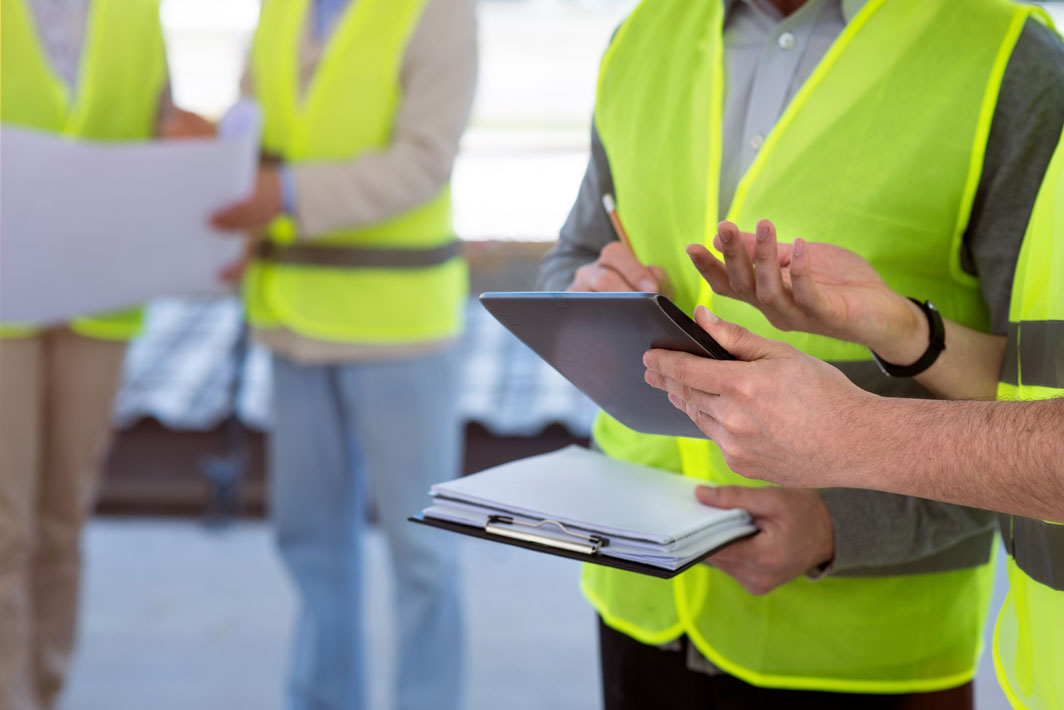 Risks to consider in an industry still working to adopt new technology
Thursday, December 28, 2017
As more technology infiltrates the construction industry, physical borders are no longer enough to protect a site from potential costly damages. Construction Business Owner recently spoke with Pete Wilcox, inland marine director at Travelers Insurance, to understand the implications of new technology and the concept of the "borderless jobsite."
CBO: What is a borderless jobsite & what does it mean for the security of today's construction jobsites?
PW: With the rapid progression of the "internet of things" (IoT) and other emerging technologies, practices such as virtual building design and the virtual sharing of plans are becoming more common. The traditional jobsite model is changing, which impacts construction site security. Traditional security measures once meant fences and security cameras. Those are no longer enough to protect today's jobsites, because, often, the risks extend beyond set borders. Managers need to think of the jobsite not just as a physical location, but as any location that could leave them vulnerable, and that includes their digital presence.
CBO: What are the risks that IoT tech can bring to construction jobsites?
PW: Many jobsites and buildings now have technology to turn on lights, control the temperature and utilize water sensors and alarm systems remotely. Especially during the construction phase, there are many people in and out of the jobsite, which creates opportunities for tampering with these systems. These technologies may also be vulnerable to hacking after completion of a project.
CBO: What are some applications of virtual design & how might they pose a threat to construction businesses?
PW: Virtual design is allowing more construction partners to collaborate on projects before building begins. While this may be convenient, it also presents a potentially serious cyber security risk. Because virtual design is digitalized, it is much easier for someone to hack into the system to obtain immediate access and even interfere with sensitive information, floor plans and building designs.
For major projects, this can be costly and dangerous. Some practices we recommend for contractors to protect their information include limiting the number of employees and partners who can access the material; making sure passwords are strong and secure; implementing a multi-tier sign-on process; and establishing a backup that tracks changes and is kept at a different location.
CBO: What do construction professionals need to know about wearable technology before using it?
PW: Wearable technology can be extremely beneficial because it can improve the quality of work and safety for employees. As with any new technology, there are risks involved if employees do not understand how to use it. I would highlight two main risk categories when integrating wearable technology into a business: cyberrisk and bodily injury.
Cyberrisk—If information is not properly secured and a breach occurs that allows sensitive information to be released, companies can face class-action lawsuits, fines and a damaged reputation. These risks tie into what I mentioned earlier regarding virtual design. It is important to keep virtually stored information safe and protected. A simple and effective tip to mitigate this type of risk is creating a strong password to ensure file safety.
Bodily injury—This is the most critical risk within the construction industry. Devices are susceptible to malfunctions, which can cause injuries and even death. Further, we have seen a disconnect between employees using wearables on a construction site and the managers who monitor their activity from afar. Since they are not experiencing the task, the colleagues observing and providing recommendations must be careful of the advice they provide.
For example, workers in the field wearing smart glasses can be monitored by supervisors at a remote location who can communicate and react to real-time conditions on the jobsite. The supervisors can also aid fieldworkers by providing them immediate direction on what to monitor and how to complete a complex task. To help prevent injury and keep everyone safe, companies should conduct extensive testing and training before introducing wearable technology to their employees.
CBO: How are drones impacting construction sites?
PW: Drones are still a relatively new application to the construction space. Several national contractors have begun to use drones to document activities and survey site conditions and to hone in on details that were less detectable before, such as property damage after severe weather incidents. Because drones are still an emerging technology, other potential applications to the construction site are still being tested, and the full impact is yet to be seen.
CBO: What other traditional jobsite threats should professionals continue to protect against?
PW: Traditional threats, such as fires, water damage and theft, are also important to keep in mind. Managers should provide new employees with an overview of physical worksite threats, as well as the proper protocol for addressing them.
Fire damage—Buildings under construction face a higher risk of fire, especially when fire suppression systems have not yet been installed. Construction fires are often caused by human error—typically from the use of torches for cutting, soldering, roof work, blazing and welding. A formal, written plan that includes operations management and fire protocols should be developed and enforced to prevent this from happening. Smoking is also a major risk for fire. Smoking should not be permitted inside any building or near any combustible materials or fuel. "No Smoking" signs should be posted all over the jobsite. We also see cooking on the job often lead to fire. If items such as portable grills or stoves are going to be used on-site, they need to be closely monitored. Fire extinguishers should also be readily available.
Water damage—When it comes to water damage, there are three things to keep in mind: prevention, detection and response. Ideally, you want to prevent water from flowing from a pipe system in the first place. This can be done by conducting quality control testing and periodic inspections. Workers should also be aware of water damage and prevention protocols so they can report damages and potential risks in real time. Additionally, a water-damage response plan is critical to quickly react to the issue before water begins to spread. This plan may include an assessment of possible water sources around the site.
Theft—Lastly, theft, vandalism and unauthorized entry are major risks on a construction site. There should be a plan in place with various layers of theft prevention to reduce loss or damage. Establishing barriers to prevent access is the first line of defense. This can be done by installing full-perimeter fencing, locked gates and interior/exterior lighting. Sites should also install intrusion detection systems, such as motion detectors, at all points of entry.
Construction managers should also focus on project materials management. Construction materials and equipment are prime targets for thieves to seize and sell. Staffing the delivery of materials and storing them in a secure location that is monitored by an intrusion detection system can reduce risk.
The most important thing to keep in mind is that, border or no border, construction jobsite risks are evolving. It is imperative for today's managers to continuously evaluate the protective measures they are taking, the training they provide and the safety culture they are putting in place.