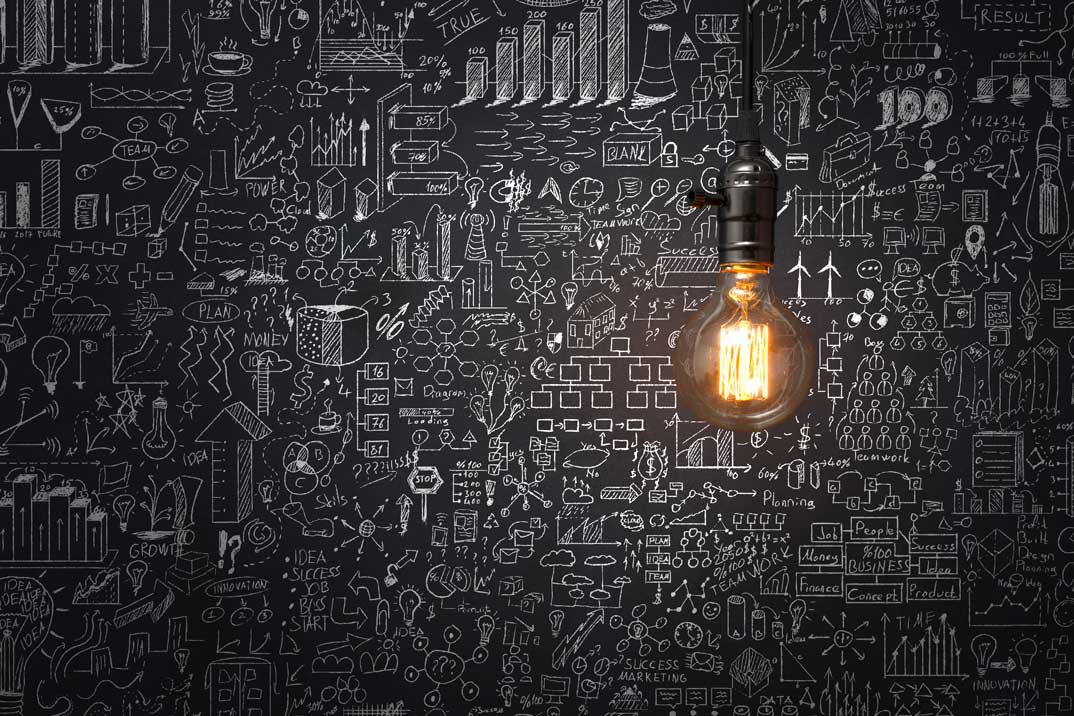 Exploring the concept of research & development
Wednesday, February 22, 2017
"For more than 70 years, the Skunk Works has existed to create revolutionary aircraft and technologies that push the boundaries of what is possible (Lockheed Martin)." Area 51 has long been thought to be one of the most secretive places on the planet. Whether there was an actual, extraterrestrial event remains a mystery, but one true aspect of this secluded part of Edwards Air Force Base in Nevada is the existence of Skunk Works. While the name itself is peculiar, the various projects that have been launched within this boundary-pushing faction of Lockheed Martin have long been viewed as some of the greatest achievements in aeronautics and military science. The U-2 spy plane, the SR-71 Blackbird and the F-117 Stealth are all products of Skunk Works, each providing an amazing milestone in aviation and technological innovation.
Construction firms are rarely veiled in such secrecy. In fact, most projects are constructed within the prying eyes of the customers, competitors and the public with a simple chain link fence providing the only visual deterrent. This is not to say that a construction project should be veiled in the same way Area 51 is shielded from the probing eyes of conspiracy theorists. The real lesson is in the culture of innovation that Skunk Works has provided to the military, aviation and our country. When you lay pictures of construction projects side by side from 1985 to now, how much variation will you notice? While pundits might argue that some innovation is not easily seen—GPS, BIM, smartphones—most construction projects would look identical, even separated by decades. How many other industries can tout that same level of advancement, or lack thereof?
It is interesting to note the rationale for choosing the obscure and even off-putting name of "Skunk Works." The pioneers at Lockheed describe their values for this business initiative as balanced, visionary, instinctual, quick, strategic, quiet, quality-focused and passionate. How many construction firms use similar vernacular when describing their core values? While many like the moniker of "strategic" and "innovative," they are hardly strategic or innovative. A better indicator would be a demonstration of strategy and innovation and a long-term commitment to such statements.
The Not-So-Distant Future
Consider a normal construction site 10 years from now. The only difference is that this one has no people traipsing the site. The site is dominated by autonomous vehicles. Three-dimensional printers are constructing valve assemblies that are being spooled to them. Drones are providing deliveries of modularized systems and prefabricated assemblies. These same drones are surveying the site and providing real-time information on the percent complete and overall progress on the project. While it sounds more like a scene from the new "Star Wars" movie, several of these technologies are already alive and well on jobsites around the world. This is not to say that every firm should make a sizeable capital investment in new equipment. However, how much time is spent within any firm on thinking about the face of the industry and the response to deal with new opportunities and challenges? Better yet, is there a Skunk Works operating with any firm today that is consciously and proactively pushing the boundaries of technology and innovation? Simply put, how much does your firm invest in strategic thinking?
Strategic business thinking—Whether it is once a month or two times a year, best-in-class firms are working to elevate the thinking of its associates. The keys are pushing everyone to make a shift, with the aim of changing the way they do business long term.
Research and development teams—Many firms dabble in true research and development. Some firms are making it part of their culture by rewarding innovation. This doesn't mean that every firm has a new cost center or separate line item dedicated solely to research. However, the progressive firms are encouraging new thought leadership and incentivizing it.
Opportunistic or strategic—Many firms will capitalize on a new market, new concept or new idea, but only after it comes through the door. Other firms are making a new door. It is one thing to be open to new concepts, but it is another to be the true leader and be the first.
The Grey-Collar Worker of Tomorrow
One of the most fascinating outcomes from the recent minimum wage debate within the confines of the fast food industry in the United States has been the technological shift to "self-service" modules that have popped up at many of the greasy counters. Now, consider the construction industry. For many years, there have been discussions about the labor shortage and the continued hurdles that firms face relative to finding top talent. Maybe the solution comes in the form of new labor. While the vision described previously depicted a jobsite void of human beings, all of the equipment and vehicles in question might be controlled from some off-site control room with all of the accouterments of a video arcade. Workers are no longer exposed to the hazards of a dangerous jobsite and nasty weather conditions. The worker of tomorrow is now part gamer, part technician. Is this a way to make a job that for the last 50 to 60 years has born the title of "dirty job" now fun and attractive? Once again, it is easy to dismiss this thesis, but look again at the team at Skunk Works. Ultimately, the messaging for firms should be one of serious consideration around employee development. The following are possible considerations for growing the grey-collar worker of tomorrow:
Competencies—What core competencies will be required of associates in the future? This is less about skill sets and more about a marriage of the right qualities of associates to the vision for the firm.
Training—Your company should adopt a training program that supports the core competencies. What will customers want in the future, and how are we able to service those needs?
Roles and organizational structure—The firm should be open to considering an evolution of different roles within the organization. What roles will be required in a future state organization, and what positions will vaporize?
Once again, so what? Proactive planning, investigating and testing are the key themes. For John Q Construction, the emphasis should be on asking the question, "How can we employ something like this on our projects?" Firms that began prefabricating and modularizing years ago focused on one area first. They didn't leave the planning table with the aim of modularizing everything on day one, but began with something to launch their endeavors.
It is incumbent upon every construction leader to challenge what they are doing today. Doing business the same way over and over will simply yield the same results. Leading firms should have their own Skunk Works strategy, constantly pushing them to find the next big thing. Overall, the industry is ripe for the next big thing.