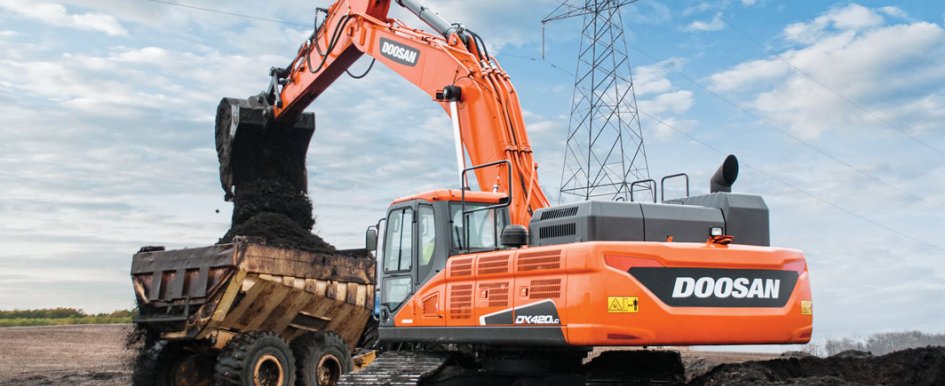 3 important areas to filter for a better approach to bidding
Wednesday, March 6th, 2019
Many construction companies don't have a clear estimating and bidding strategy that supports the type of projects they want to pursue. In fact, most commonly, contractors employ hope as their standard strategy for bringing in new business.
They hope customers will call to ask them to bid on projects. They hope customers will call back after the bid has been submitted. And, then, they hope the work they have completed will keep customers calling back for another job or referral. But waiting for potential customers to call is not a strategy that will keep your pipeline full of profitable work.
To set yourself up to win the right volume of work at the right margins for your business, you must take control of your company's destiny by proactively managing your future. This includes creating a list of target customers you want to do business with; defining the project types you want to work on; outlining your target market location; determining the project size on which you can compete and perform well; and identifying the niche areas in which you have the most potential to make high margins against few competitors.
The goal of a strong estimating and bidding strategy is to win the work you want at the highest possible bid-hit ratio and to develop loyal customers who continue to hire your company regularly throughout the years. Being selective and making strategic decisions about which jobs to bid on will increase both your top and bottom lines.
For a winning bidding strategy, you should develop specific criteria, which you can incorporate into existing sales and marketing strategies. Use a step-by-step approach to target customers who will provide your company with a volume of profitable projects and negotiate contracts fairly. To narrow down all available opportunities to the few you truly want to pursue, use your preferences to develop a customer/project selection sieve.
By clearly defining the projects and customers you want to go after, you can focus your efforts on winning work with higher returns on your investments. For instance, does your company have a customer marketing strategy? What type of construction projects do you want to go after? How do you want to win work? Learn how to better screen your answers to these questions and more by reviewing the following three areas of your business.
1. Projects
Determine the types of work in which you can specialize to become a recognized expert and leader in your marketplace. This may include specializing in difficult projects by gaining certain qualifications, certifications, technical expertise, etc.—all of which will reduce the number of viable competitors you're bidding against.
Examples of these project types include high-end projects like medical facilities; power plants; multiple-story buildings; custom, luxury residences; laboratories; manufacturing facilities; certain military and other highly technical facilities; fast-track projects; or weekend and night work.
When there are no qualifications and/or limited requirements for getting on the bidder list, there tend to be too many bidders. And, a list full of unqualified bidders decreases the odds of winning work and making money. As such, work diligently to get your company name on short bid lists with no more than three competitors.
2. Customers
To be successful, you should strive for 25 percent new customers every year and 75 percent repeat and loyal customers. A strong strategy focuses on converting first-time customers into repeat customers, and then into loyal customers, who use only your company to build their projects. Still, your biggest goal is to negotiate on 25 to 50 percent of your contracts.
Determine potential customers within your project niche who will likely award you more work or negotiate with your company instead of seeking numerous bidders and awarding projects based on lowest price. Also consider customers who have high qualification requirements, are very particular about who they do business with and are hard to get meetings with. These are usually the customers who need your value-added services and with whom you can build long-term trusted relationships.
Examples of these customer types are companies who need full-service design, engineering and ongoing construction services; major national corporations who are continually upgrading and expanding; those who demand high qualifications like intense safety programs, drug testing, special employee clearances, referrals and/or technical qualifications; and those with high barriers to entry. Use the following questions as a simple guideline when determining which customers to take on.
Have we done business with this customer before? If so, was it successful? If not, do they have repeat or loyal customer potential?
Do we have a high bid-hit ratio with them?
Are they willing to negotiate on future projects?
Is there potential for a high profit margin with this company?
Are we perceived as the best choice to build and handle this type and size of project?
Will the customer meet with us to present and review our proposal?
3. Edge
As you seek negotiation on more construction contracts, determine what your potential customers want. Today, construction customers want and expect you to meet a fast schedule, provide quality craftsmanship and maintain a competitive edge. To convert a repeat customer into a loyal customer, you must provide more than what's expected.
So, if you want to negotiate contracts, the real questions to consider are: "Why should a developer or general contractor negotiate a contract or subcontract with your company?" and "What else do you offer that customers will value enough to negotiate a contract with your company? A large portion of the answer to the latter question is treating your customers in a manner they do not experience with most other companies. Here are some ideas for maintaining customers:
Continue to reach out to potential customers you have not yet been successful with.
Offer to do small jobs to build trust with potential repeat customers.
Every now and then, win by bidding low, and then do a great job.
Negotiate on projects with repeat and loyal customers.
Continue to meet with customers. Take them to lunch or a ballgame and get to know them as friends.
Stop hoping for bid invitations to make their way to you. Get started now by making business choices with more focus and intent, defining the best jobs for you, as part of a better bidding strategy.