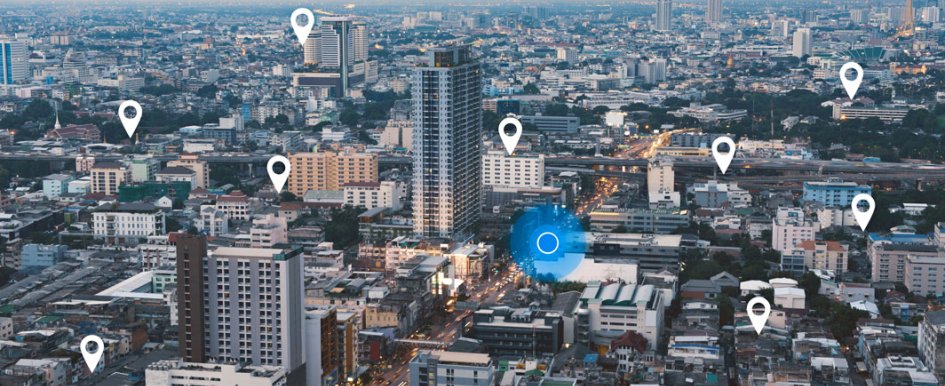 Using fleet management systems to achieve beyond-basic visibility
Tuesday, September 18, 2018
Many midsize general contractors are implementing technology solutions to help them stay competitive and relevant in construction. In today's digital world, the time has come for business owners to realize the benefits that technology brings to automating business processes and allowing field workers to easily access paperwork while on a jobsite and monitor product deliveries. Fleet management and telematics are just a couple example of the technologies that are gaining traction across the industry. These technologies maximize efficiencies in decision making and can differentiate a company from its competitors by providing customers with real-time location information.
For contractors, such solutions can coordinate aggregates-hauling with paving operations, manage fuel usage and track the delivery of equipment to the right jobsite. There are many available solutions, so it is important to understand exactly what each piece of a software suite can do, including aspects such as telematics devices, mobile management and fleet management.
Will Medina, technology manager at FST Sand & Gravel, understands the importance of software and technology adoption. "Software can't stay stagnant. Regular updates continuously optimize our use of the software, helping us to keep our operations running at maximum efficiency."
Telematics
Companies use telematics to improve operations and safety. They can be used to track deliveries, help to optimize routes, track cargo and fleets in real time, and monitor driver behaviors like speeding, following too closely, rapid acceleration and hard braking. Using telematics devices can also reduce insurance premiums while simultaneously reducing collision rates.
Data collected from telematics devices can provide detailed insight into vehicle health, driver performance and areas where fleet operations aren't efficient, as well as help to improve fuel efficiencies by monitoring idling times. If a driver makes frequent stops and leaves the truck running while a delivery is made, the idling engine can eat up fuel. Managers can monitor when a vehicle is stopped or idling and then contact drivers to find out why.
Telematics provides visibility throughout the supply chain, helping businesses to know what their employees are doing, where their equipment is and whether any improvements can be made to operations.
There are a variety of telematics devices that collect different types of usable data:
Engine control module—measures speed and brake use, reads odometers, monitors engine diagnostics
GPS tracking—locates vehicles (and their speed) relative to geofence information at any point in time
Video camera—relays driver behavior and reaction prior to and after an incident, monitors road conditions and the behavior of nearby vehicles
Advanced driver assistance system—warns drivers of lane departures and distance from other vehicles or objects
Electronic logging device (ELD)—relays date, time, location information, vehicle miles, engine hours and driver identification
Fleet Management Systems
Fleet management systems use telematics devices to track the location and status of vehicles in real time. For instance, timing is crucial when delivering concrete. Once water is added to the mix, the chemical reaction starts the clock on how much time is available to transport and deliver the concrete to the job location.
Knowing when trucks arrive, when to queue more trucks and where trucks are in the pour process ensures that the job is done efficiently. This lessens wasted time and keeps employees moving, increasing productivity.
Of his fleet management system, Midwest Concrete IT Manager Mike Sanson says, "Instead of our drivers managing paper and waiting for their next orders from dispatch, they can instantly pull up their next job in the app. It doesn't just make life easier, it's contributing big savings to our bottom line."
Many unproductive hours take place while loading and unloading a truck, sitting in traffic or at a dock and clocking in and out at a jobsite. Anything you can do to cut wasted time in your transportation operation will help to contain costs, as well as keep drivers happy and trucks on the road. Knowing how long it typically takes to load/unload/dwell on-site can help managers drive efficiency and support charges to suppliers and contractors. Fleet management solutions allow for better asset utilization.
The data collected from telematics devices helps to make smarter and faster business decisions. Fleet management systems allow the real-time monitoring of:
Driver breaks, stops and starts
Detours from a preplanned route
Reasons behind route delays
Unsafe driver behavior
Truck status
Customer alerts
Map locations of trucks
Hours of service compliance
In-cab time and attendance
Having visibility into fresh concrete in transit ensures the quality of the mix. During the delivery process, slump is often adjusted visually. Real-time data on a truckload's properties reduces time spent in load adjustments, testing the load and washing out and dumping drum contents. Trucks can then get back on the road faster for optimized utilization. Having a load with the right properties assures quality is met.
If a delivery of products and equipment needs to be rerouted or rescheduled, fleet management systems have tracking capabilities, allowing them to find alternative routes. Many fleet management systems have live map technology that can reduce transit time and fuel usage by providing accurate, optimal routing based on traffic, weather and road conditions.
OSCO & Its Path to Achieving Visibility
Ocean Steel & Construction Company (OSCO) has been in operation since 1955, with operations in ready-mix concrete, aggregates and construction materials. Their commitment to customers and product quality is a big reason they have been in business for over 60 years.
During those years, OSCO has implemented several innovations to maximize results and enhance their relationships with customers.
One of their biggest challenges was knowing where their trucks were and when they could expect them back. They were unable to tell their customers with any degree of accuracy when they could expect a truck. Truck tracking and in-cab telematics provided the solution, enabling them to plan more efficiently.
According to Tracy Dobson, operations and dispatch manager for OSCO, "The software allowed us to schedule our workload and accurately predict when a truck would arrive on a jobsite or return to the plant. It gave us the necessary tools to plan our day ahead instead of flying by the seat of our pants. It more than paid for itself within the first year of use."
Construction equipment is expensive and must follow strict maintenance. Telematics devices help contractors to proactively maintain their vehicles by tracking mileage and engine hours through maintenance schedules with service reminders, which reduce vehicle downtime.
Some construction equipment can be subject to government mandates. ELDs measure a driver's time and mileage to ensure truck drivers are staying within their hours-of-service requirements. Relieving drivers from the burden of paperwork allows them more time in the field.
Fleet management solutions ensure construction projects are better managed from beginning to end, providing a competitive advantage while improving profits.