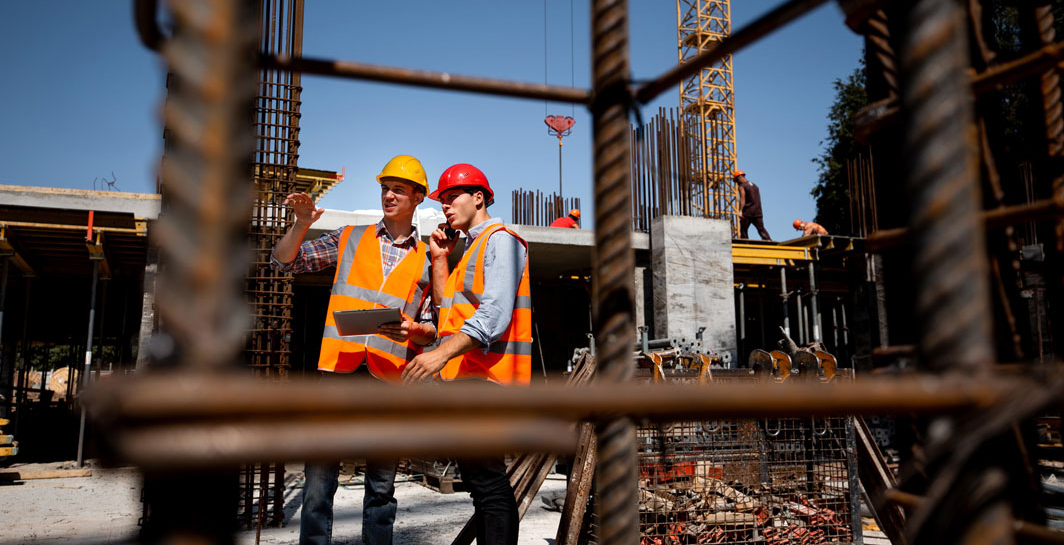 Why profits made are those measured with seamlessly connected systems
Heavy construction is catching up to other sectors when it comes to deploying software, which is prompting contractors to closely examine the roles and integration of software solutions for field operations (where profits are made) and accounting (where profits are measured). 
Disparate point solutions for various operational and accounting workflows have made many companies painfully aware of the inefficiency, errors and frustration involved with trying to connect those systems. An integrated alternative from a single supplier has appeal, especially when it promises to encompass accounting and operational requirements. 
That promise of one-stop shopping, however, has proven to be difficult for software suppliers to fulfill, leaving many contractors struggling to gain acceptance and get the results they need in the field. The reason? These systems are designed, essentially, with accounting logic and for accounting priorities.
Brubacher Excavating 
Between managing fragmented applications and shooting for the elusive single solution, a more effective model is emerging. 
"Today, we're really centered around two major software tools, one for accounting and one for the bidding and operational aspects of our business," said Keith Brubacher, president of Brubacher Excavating, a site-construction specialist headquartered in Pennsylvania.
The logic at Brubacher is one shared by many contractors: Construction accounting platforms are powerful and essential but are not ideal for the real-time data capture, specialized reporting and ease-of-use needed for agile, effective field-performance tracking.
Mortenson Construction 
Eric Sellman, a vice president and general manager at Mortenson Construction, assembled a multidisciplinary team to replace paper and establish a standardized electronic field-tracking system for the company's nationwide civil division. 
Eliminating the redundant, inefficient work of gathering time cards and production data was a primary goal, as was providing project leaders with daily job-cost and productivity information to make better, faster business decisions.
The group, which included representatives from accounting, IT, estimating and operations, settled on a specialized field tracking solution that integrates with its accounting system. Sellman says his team knew enough about construction software options to be predisposed to two specialized systems versus trying to do it all with the accounting tool. 
"We know certain features of field tracking platforms are really good but are not the right solution for accounting, and vice versa," he said. "The fundamental goals of the accounting software don't lend themselves to the real-time data acquisition that the field tracking software provides."
Field project teams need systems that are fast, easy and intuitive, according to Sellman. They also want actual, real-time performance data so they can make informed decisions, not in the next month or 6 weeks, but tomorrow, he says. 
Griffith Company 
"For the field, it's more about the immediacy of the feedback and being able to know if they are hitting goals and staying on track day to day," said Chris Malafa, IT director at Griffith Company, a heavy-highway and civil contractor in southern California. 
"Accounting looks more at historical records and trends and at projects more globally."
Schlouch Incorporated 
Rich King, chief financial officer at Schlouch Incorporated, agrees with the assessment on the separate roles and specialized benefits of the systems. His company is a full-service site contractor that works in central and eastern Pennsylvania. 
Like Griffith Company and Mortenson Construction, Schlouch uses a construction accounting program integrated with a specialized field tracking system and depends on the latter to generate what King calls "signals on performance" as quickly as possible.
"We want our foremen to see how we are performing compared to the estimate, based on productivity, labor, equipment and other cost information that's entered on a daily or real-time basis," said King. "This lets everyone see how we are doing while there is still time to make decisions to change the outcome." 
The accounting system then serves as the final system of record, providing an overall view of project performance and profitability for individual projects and allowing analysis of trends across projects. Project managers and the accounting team at Schlouch meet regularly to review precise project status in accordance with the monthly cycle typically required for accounting.
"We need information to turn more quickly than it does at the operations level, and that's where the field solution comes in," said King.
The Bottom Line for All 
Field tracking software not only provides a faster turn-around time for performance data; it also gives contractors more flexibility in how that data is reported back to the field.
"With a separate field tracking system, you have independent control in terms of how it's presenting that information," said Malafa. "If you're just pulling things out of the accounting system or looking at what the accounting budget was, that may not be how you want to drive the field."
Sellman, Malafa and King agree integration between field tracking and accounting systems is vital. Their accounting systems provide authoritative control over things like the cost codes available to assign hours and quantities to, change orders and pay items, as well as data on active employees and their rates. That information, they say, must traverse quickly to the field tracking system. 
Ideally, hours and production quantities should also move seamlessly from the field tracking system to accounting. Mortenson, Schlouch and Griffith accomplish this with batch importing. King says that protocol avoids redundant data entry while still providing an opportunity for validation and control.
Schlouch Incorporated views projects in five phases—initiation, planning, execution, monitoring, and control and close-out—for which, King says, field tracking and accounting systems are complementary. 
"Using both systems in conjunction with each other provides a common language for the client teams and project teams to communicate and be successful on the projects," he said.