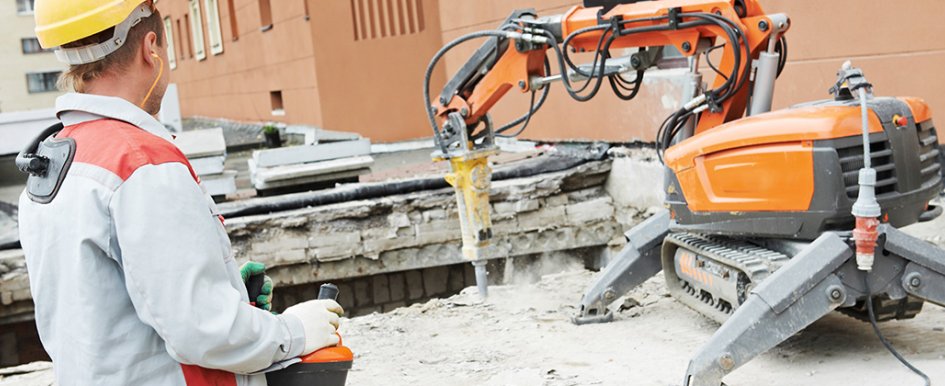 Robotic construction automation technology transforms the industry by enhancing safer operating environments
Wednesday, February 10, 2016
The construction industry historically represents a large chunk of the United States gross domestic product (GDP), and companies have started investing in construction automation and robotic technology to gain an advantage over the competition. This is welcome news, given that the construction industry is growing. Dodge Data & Analytics' 2016 Construction Outlook report predicted 6 percent growth, with the value of construction starts reaching an estimated $712 billion. The demand for technology to facilitate efficiency and grow profits across jobsites is more present than ever, and solutions are increasingly more accessible.
Many of the challenges faced by the industry stem from the working environment, which is often unstructured and faces unpredictable and uncontrollable elements. The combination of handling heavy objects, low levels of equipment standardization and varied safety issues have created a need for innovation in this space. Typically, other industries surpass construction in terms of technological adoption. However, technologies from other sectors, like the military, have provided a good foundation that can be adapted to the construction sector.
Heavy construction equipment is expensive to manufacture and expensive to purchase. Therefore, one of the main aims for companies is ensuring maximum uptime and long life for each piece of equipment. While some equipment is starting to be built with future technology in mind, they are still not widely available.
For the forklifts and diggers currently being used, there are practical autonomous and robotic technology solutions available, which can be retrofitted into existing fleets, no matter the type, age or size of the vehicle. A simple and economical installation can turn any vehicle into an automated robot. Robotics allows building operators to take advantage of the latest construction automation technology at a fraction of the cost, making it a win-win option for you and your project team.
On top of the solutions becoming easier to install and more cost-effective, the technology has evolved in such a way that integration is both quick and customizable. Some of the most recent technology allows site operators to easily create and modify autonomous paths throughout a facility or outdoor worksite. With this technology, managers can have vehicles autonomously driving across sites, delivering much needed materials to the team constantly. As well as creating and modifying paths, operators can remotely direct the vehicles with ease. With so many options becoming readily available, robotic technology is becoming much more flexible and providing more options to operators.
For business owners considering implementing autonomous driving technology on their sites, it is crucial to understand the needs of projects and project crews. For example, some factors to consider are: uncontrollable elements such as weather or unexpected people and objects and vehicles coming onto the site, which may impact vehicle paths. Additionally, factors like environment and location need to be considered when identifying the right solution. Not all technology is equipped to smoothly navigate both indoors and outdoors. Therefore, choosing the best solution that fits a typical project scope requires careful planning.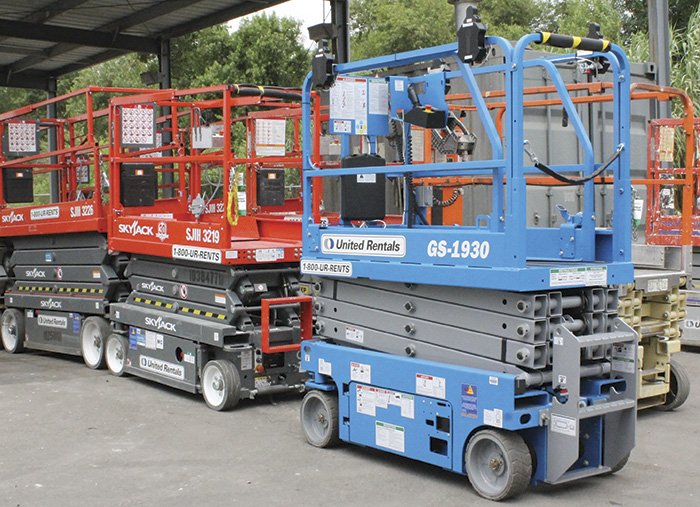 Accurate positioning and navigation of heavy vehicles on a building site is significant, not only from an efficiency perspective, but also for worker safety. According to the U.S. Department of Labor, out of the 4,251 worker fatalities in private industry in 2014, 1 in 5 worker deaths were in construction. This statistic really brings to light the dangers of building sites and the pressing need for innovative ways to increase safety at all levels of operation. Enabling autonomous, technology-run operations can help reduce the risk for worker accidents and fatalities in the field.
Improvements have been made with the help of ultra-wide-band (UWB) technology, which helps self-driving vehicles more accurately position themselves within their environments. UWB eliminates the pitfalls of systems relying solely on GPS and lasers, which can become unreliable during inclement weather. In fact, UWB is often used by the military for land-mine detection vehicles, as it works well in crowded areas. The technology even works in dust, fog or snow, allowing crew managers to keep operations running smoothly while ensuring increased safety for workers.
With UWB, machines can be set up to follow people or preset paths and stop or change course when it senses a person or an obstacle in its path. These advancements can help avoid collisions and other dangerous accidents that lead to injuries and fatalities on jobsites, providing powerful potential for transforming the industry.
The pace at which construction automation is advancing is staggering. We can already find drones hovering above building sites and 3-D printed buildings being assembled. One of the best parts about the advancements of robotics in this industry is that it is becoming easier and more enjoyable to use. The way humans interact with robots is key to implementing a successful solution on any site. Robots and the technology behind them are becoming a valuable extension of construction teams by tackling some of the toughest challenges faced by the industry.
Business owners can reduce costs and improve safety while the project team benefits from increased productivity by allowing robotics to take over high-risk tasks. Construction automation technology can also ensure projects are completed in a timely manner, as production is kept moving despite uncontrollable factors that might hinder completion time under other operating conditions.