Reduce reliance on paper-based processes by switching to mobile apps
Thursday, November 13, 2014
Today, construction business owners and employees are as likely to use smartphone or tablet devices for work as they are a laptop or PC. But, for many of these businesses, the exploding use of mobile devices has not corresponded in a meaningful way to a reduced reliance on paper forms and manual processes.
According to estimates, the average cost of paper per employee is $80. It takes an average of 18 minutes to find a paper document, and a whopping 70 percent of businesses would fail in three weeks if they had a catastrophic loss of paper due to a fire or flood. Translation: paper forms are negatively impacting worker productivity and operational efficiency, driving costs of running the business higher and reducing customer satisfaction.
Mobile business apps today are accessible to businesses of any size due to the benefits and economics of the cloud and do-it-yourself app builder tools that eliminate the traditional costs and internal resources associated with custom app development, and speed time to market from app creation to deployment across the workforce. Yet, businesses—particularly small- to mid-sized firms lacking the budget or internal resources to undertake mobile IT projects—still cling to archaic paper processes and Excel spreadsheets for a variety of reasons. The shift toward technology is happening, and some processes in the construction industry will make an easy conversion.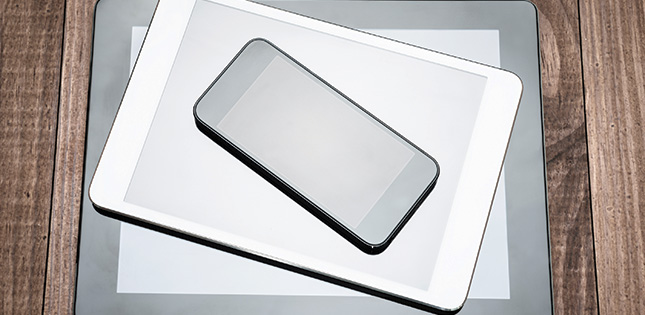 Site Inspections
A 2014 survey points to an increasingly mobile construction workforce that is looking to extend more day-to-day business processes to their mobile devices. When it comes to specific tasks construction businesses are using mobile apps for, respondents in the survey cited inspections as the most heavily used at 64 percent, followed by work orders, checklists, surveys and invoices.
For workers and managers charged with conducting on-site inspections, paper forms introduce several vulnerabilities and inefficiencies. Workers could report inspecting a site they never visited, or spend time writing the same information over and over using expensive carbon copies that are hard to read, easily lost, and limited to text-only data.
Switching to a mobile app for workplace inspections allows businesses to collect the same information in a fraction of the time paper requires. With a mobile app, you can use drop-down lists and prepopulate information like location or equipment type from your own database. Many smartphones and tablets also allow voice-to-text abilities, so workers can simply speak into their device and record notes.
Mobile inspections also reduce error. With clear text, there's less room for ambiguity. In addition, checkboxes and different types of value fields ensure users get the type of answer you want. If the objective is to get a number between one and five, you can create an integer box. This will force employees to use a number instead of entering "good."
Site Safety and Compliance Reporting
Utilizing paper forms and manual processes for safety inspections can potentially open the door to major liability risks and cost hundreds of hours of employee time tracking site safety rather than actually ensuring it. With paper, it can be hard to verify that a safety inspection occurred at the appropriate time and place. And if there is a safety issue, it could take hours or days to get the information to the right person.
Going mobile provides additional information to protect and validate inspections. Automatic date and time stamps can prove when an inspection took place. With one click, your business can have GPS capture that proves a safety and compliance inspection occurred in the proper location, while the user can also take photos, providing additional visual information to back up the inspection. Finally, rather than collecting and filing multiple rounds of paper inspection form signatures, digital signatures can be collected directly on the smartphone or tablet device using just a finger or stylus.
Mobile apps also create a standardized process for collecting important data. With these apps, you can make certain fields required so that an inspection cannot be submitted until required sections are complete.
Work Orders
Field workers are the lifeblood of many construction businesses. The ability of management to track how many jobs each employee does in a week is critical to creating a profitable business. Efficiently tracking work being done can be cumbersome and time consuming using paper work orders, which can be hard to read, inconsistently returned to the office, lost or damaged and difficult to get in real time. At a more granular level, fields often aren't filled in fully or correctly, and pricing is entered or calculated incorrectly.
Mobile work orders create a system that is reliable, accurate and accessible in real time. Unlike static paper forms that are difficult and costly, mobile apps provide the flexibility to customize work order form fields to specific customer requirements and prepopulate pricing for equipment and parts. Once this information is collected in the mobile form, it is transmitted immediately via the cloud.
Employee/Contractor Timesheet
Businesses with mobile workforces often struggle to see in real time what workers are doing on a daily and hourly basis, where they are at any given point in time, and if they are being as productive as they could be.
Cloud-based mobile apps provide greater visibility into workforce productivity in several ways. For example, construction businesses that rely on mobile workers in the field are fully aware that time cards are crucial for tracking employee time worked and thus, labor costs for projects.
Traditional time cards present challenges, but by creating a time card mobile app, businesses can have the time automatically entered to ensure accuracy, and that information can be sent in real time via the cloud to the office. Greater accuracy means fewer issues and allows your business to spend less time tracking employees and more time enhancing their actual work performance.
Customer Invoices
In many businesses, workers are still carrying around piles forms that are critical for ensuring customers are invoiced in an accurate and timely manner. It can then be several hours or even days at a time before these employees return to the office to file paperwork, have the information entered into the system, and then have accounts receivable invoice the customer—extending an already lengthy process and introducing multiple opportunities for backlog, errors and miscommunication.
Cloud-enabled mobile apps allow invoices to be generated in real time and sent directly from the field worker's smartphone or tablet device to the billing via the cloud. As a result, your business is able to receive customer payments much sooner than with a paper-based invoice system and ensure the customer is not bothered with late or inaccurate invoices.
Checklists
A checklist mobile app may not immediately register as high on the radar for construction business owners, but that is because the items tracked by workers are often collected and tracked in an unstructured fashion. Some may be kept on paper forms, in Excel spreadsheets or on notepads.
Startup and closeout checklists are essential to project-based work. A checklist app can include photos of the completed job, and signatures from the client's on-site representatives. With a customized PDF, you can send findings immediately after a mobile form submission. There, you can integrate the information into your own systems quickly, so that clients receive the checklists faster, and get an easy format to store in their own database for future use.
Cloud mobile business app solutions are now simple and powerful to use, and lead to significant and immediate productivity gains and cost savings for construction businesses with mobile workers that are reliant on paper forms.