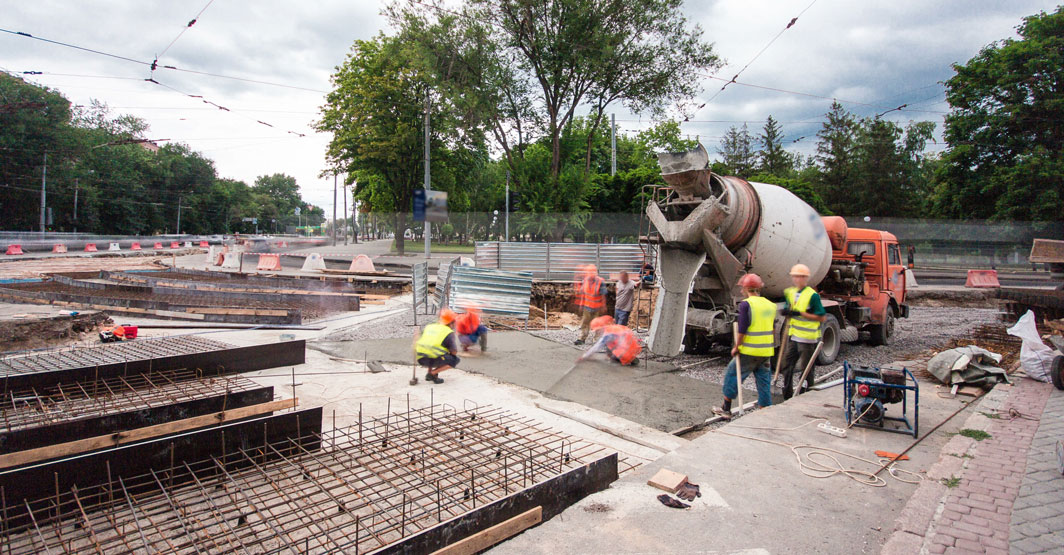 Ushering in the digital transformation of the construction supply chain at your company
Thursday, September 12, 2019
Of the top 22 industries that use technology to conduct business, construction is ranked No. 21—next to last—according to McKinsey & Company. As the world's second-largest industry, new construction positively affects communities all around the world, and the effects are everlasting. 
Faced with complex global supply chains, unpredictable political and economic policies, changing weather patterns, and intractable labor shortages, contractors, operators, owners and providers of building materials are increasingly recognizing the value of incorporating technology to remain competitive and create sustainable growth. This is an opportunity unlike those offered by any other application or technical gadget. It is an opportunity to make a lasting difference in the world. 
Market pressures are squeezing construction budgets, margins, schedules and material supplies. By digitizing and automating their processes across an integrated platform, data-driven heavy-materials operations can save time and money, improve safety and compliance, reduce mistakes and downtime, and boost their competitive position through data. Just 2% to 3% productivity gains translate into multibillion-dollar savings within an $11 trillion global industry. 
The improving economy has significantly increased construction activity, which has put additional pressure on the availability of materials, equipment and skilled labor. To combat these challenges, it's crucial for trading partners across the construction industry to use next-generation technology for automating manual processes, which in turn, will streamline operations, lowering costs and creating efficiencies. 
Contractors will realize the value of digitization once they see their ability to:
Eliminate the need to place and track orders by phone
Check the real-time status of orders and monitor deliveries
Pay invoices and reconcile them faster by emailing tickets directly to customers and the back office
Have electronic proof of delivery with signature capture
Coordinate the timing of truck deliveries at a jobsite when a big concrete pour is scheduled, so trucks arrive in the right sequence at the right time
Reduce truck idling times by not waiting for paper tickets
Gain visibility into all processes from end to end, improving both productivity and efficiency
Digitization connects systems at every link in the value chain. According to McKinsey & Company, businesses in this space invest less than 1% of revenues annually on internal technology (IT), and less than 20% have trading-partner connectivity. Therefore, the construction industry has a lot of catching up to do. 
Where to Begin 
With all this in mind, it's important to know where to start and how to see your plan through to implementation. The following are seven tips for guiding your digital transformation to completion and making sure you reap the benefits. 
Set goals and objectives for your digital transformation. Evaluate and rethink how the organization operates. Look at paper-based processes that can be automated. With digital transformation, all paper-based processes will be replaced by electronic documentation and transactions, accelerating financial reconciliation and enhancing the customer experience. 
Share these goals and objectives with all parties involved, both inside and outside the organization. Suppliers need to know that your business will be automating order processing; project managers need to be aware that all project details and operations will be online; and so forth.
Get support from management to help everyone understand that this journey is one that the company must undertake not only to survive, but to thrive. Make sure the right people and tools are in place for a digital transformation.
Create a plan or roadmap for how the company will undergo transformation. Think about manual processes that are easy to start taking digital. Identify time-consuming processes, such as rekeying order information or ticketing. This way, you can eliminate paper tickets that are hard to read and oftentimes misplaced. 
Determine quick-win projects that can be implemented rapidly and offer outstanding improvements in costs savings and increased efficiency. One example is to use GPS devices in trucks and track the trucks via a fleet management solution. You can be alerted when a truck departs the supplier and when it arrives at a jobsite. If the truck is delayed, the fleet management system lets management know and allows you time to substitute another truck, keeping the job moving and avoiding delays in the project. 
Build a digital ecosystem to support the transformation. One way to do so is by implementing a digital collaboration portal that connects all trading partners and fosters communication and collaboration. You can also help your trading partners transform their businesses by sharing best practices.
Digital processes are taking over the procurement, production, order fulfillment and delivery of building materials to the jobsite. Want to stay competitive? Get on board now, rather than later.