Leveraging mobile field service management solutions and data to increase communication
Tuesday, February 17, 2015
One way field service organizations work to capitalize on spikes in customer demand or service requests at noncore locations is to work with third-party workers or subcontractors. Through working with third-party service providers, organizations can leverage a flexible workforce to efficiently resolve customer needs.
But, in order to make the most of relationships with subcontractors, companies need to establish visibility and control over as many organizational pieces as possible so customers will receive the excellent service they've come to expect.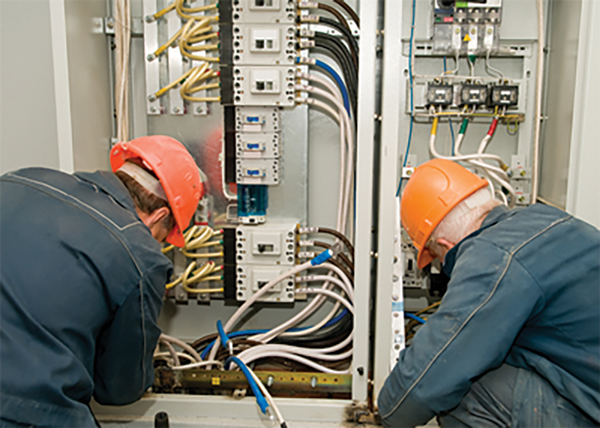 To uniformly synchronize communication across your organization, set standards and measure performance data, companies need a service management app to provide third-party technicians with the information and tools they need to perform the way that regular workers would perform as members of your project team.
Working with subcontractors to supplement your existing field workforce can be a great solution if you're able to manage and communicate with them effectively. Also, demanding consistent, quality service from subcontractors and holding them accountable for their progress and overall work completed.
Use the following steps to maintain consistent communication with your third-party workers by providing access to scheduling, alerts and service history.
1. Implement a company-wide mobile solution
The first step to effective communication is to roll out a mobile field service solution, including devices and field service apps for each technician and third-party worker. Though there might be initial extra cost, the consistency and improved performance will make it worth the investment.
2. Schedule subcontractors as technicians
Using a visual scheduler and dispatch board allows you to treat subcontractors (even a whole company) as you would one technician within your company. Access to subcontractor availability, location and skill set can ensure you're scheduling the right tech for the job, even if he doesn't work for you directly.
3. Push relevant alerts and notifications to subcontractors
When subcontractor techs have access to mobile field service technology, they can receive your company's automatic alerts, such as changes to their schedule or whether a certain part is running low in inventory. Keeping everyone connected makes your company more efficient and helps subcontractor techs do the job right the first time. Providing access to information in a mobile platform helps deliver consistent, quality service.
4. Provide access to customer information and service history
This step involves a certain level of trust between you and your subcontractors. If the trust is there, though, consider giving them access to customer information, like addresses, notes, customer contacts and full service history. If the subcontractor tech can see what was done to the equipment in the past, he has a better shot at bringing the right parts and fixing the problem just as well as an internal tech. Plus, informing techs in the field is a great way to empower them to do their best work.
If you want to sustain the integrity of your company and the relationships you've worked hard to build, it's important that you treat your subcontractors as an extension of your own team. That includes seamless communication across individuals and organizations.
Equipping third-party techs with a service management app provides the link to connect you to the subcontractors you work with. By insisting on standard systems and procedures, you'll ensure your customers get the same quality experience no matter who shows up at their door.
Another opportunity to improve communication with subcontractors is by accurately measuring performance. Extending your field service software solution to allow for subcontractor field data entry is the first step for successful collaboration with third-party service companies.
Once subcontractors are equipped with the right mobile and back-office technology, you're ready to leverage third-party workers in the field to capture data. Some examples of data that companies could be collecting from subcontractors' mobile devices include:
Subcontractor performance—When workers use mobile devices to log their status and hours, completion and success rates, and billing information, you have access to all that information as it flows through the back-office software.
Customer satisfaction—Gauge performormance by collecting and measuring customer feedback.
Compliance—Determine whether subcontractors are complying with legal and company safety and performance standards.
Scheduling—Schedule subcontractors based on skill set, availability, location and more to ensure the right techs are assigned to the right customers.
One of the major fears for organizations as they leverage third-party field service technicians is a loss of visibility into the service process. Mobile technology enables visibility into field assets, service performance and data captured throughout the network. The collection of data and exchange of information allows stakeholders to make real-time decisions and work faster to solve customer problems and improve products.
Top performing organizations leverage information and data collection capabilities not only to benchmark their workforce, but also to plan and schedule for future needs. By making sure that even the third-party companies you work with use mobile solutions to communicate, comply with company standards and track performance, you'll be equipped to make the best decisions to guide your organization moving forward.