Put the right tools in your belt to gain a competitive edge
Construction business owners aren't always on the top of the list for the most tech-savvy entrepreneurs. Many people still believe that if you equip a construction worker with a hardhat, a set of tools and blueprints, they have everything they need to get the job done. But times have changed and so has the industry. Over the past few years, many construction business owners have increasingly expanded their arsenal of work tools to include the latest business software and mobile devices. The benefits of embracing this disruption in the construction industry are plentiful. The following tips can help every business owner looking to gain a competitive edge and streamline their business operations.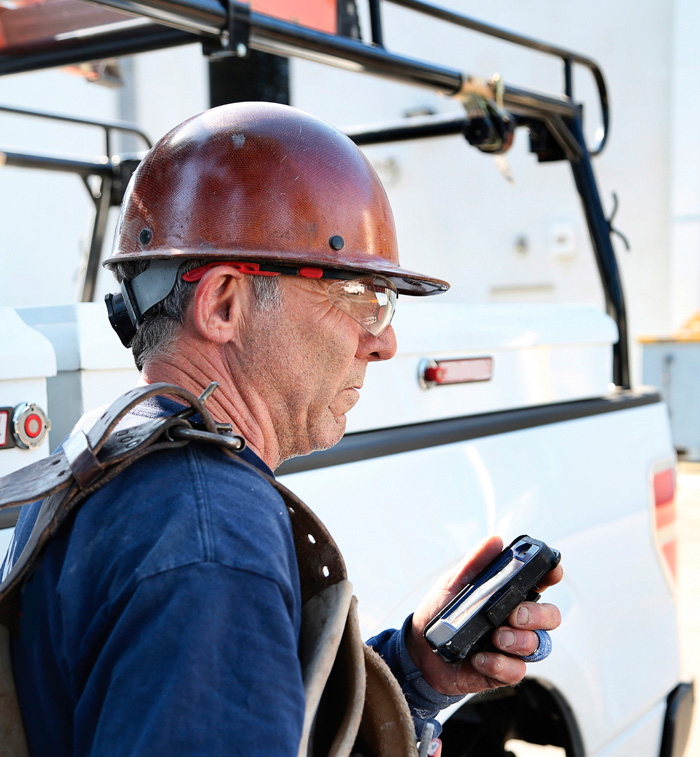 Search for Savings
Be sure to seek out browser-based, full-service solutions that integrate important business items like cost, expenses, accounting and project management into your current operations. With the right software technology, companies can easily and efficiently manage critical business 
processes like accounts payable/receivable, payroll and cash management. These tools help construction business owners and finance managers with:
Estimating equipment work orders
Managing inventory and materials
Automatically attaching photos to a job using GPS coordinates
Tracking equipment repair history
Scheduling maintenance on a piece of equipment or for an entire fleet
Float in the Cloud
Deploy a cloud-based app that has a focus on scheduling, service and retention to hit every department in your business. With these tools, your customers can book appointments online, receive appointment reminders via a mobile app and evaluate different aspects of the 
business. One key feature to look for include the ability to set reminders for customers who need annual service and assistance with facilitating clustering appointments together. This helps reduce travel for service providers and creates historical logs of maintenance so customers can easily rate the service professional. Due to the user-friendly aspect of these apps, many customers are more likely to rate your business, so the value can't be understated.
Candy Crush for Construction Companies
There's an app for everything—that's no secret. While consumer-facing apps like Candy Crush tend to get all the love, there are plenty of useful and relevant apps specific to the construction industry. Find them by visiting your app store and search for those that will help your company and employees reduce errors and save time and money. One tool that contractors use every day and is now available on mobile devices is the original mobile device itself: advanced calculators. Having one on your smartphone is more efficient than carrying an old school calculator around—you have one less product to weigh you down and it can sync to everything on your phone. There are also apps that have the ability to sync all of your construction plans and help track an individual's credits toward LEED-certified green buildings while allowing access to all of your project documents. Another important feature include timers that can track the amount of hours spent working on various projects and the option to create estimates for clients on the spot, which is customized from an uploaded list of commonly used materials and rates.
It's in the Cards
Corporate card solutions are a good option for business owners looking to enable and streamline employee spending for business purposes. Don't just settle for an old-school card program, though. There are prepaid card options that allow you to control exactly how much and where your employees can use their cards. You can give employees the ability to purchase on your company's behalf while managing those expenditures in real time. Look for an option that provides you with online tools for controlling how much and where employees or contract workers can spend. If you are still relying on manual processes and paperwork instead of embracing state-of-the-art technology, it's time to start using the tools that will make your business easier to run and more profitable. After all, you are no longer using a chisel and hammer to build a new porch, so why use outdated methods and tools to run 
your business? Whether it is for monitoring expenses or connecting with customers, the technology options available today from software and mobile devices are abundant.