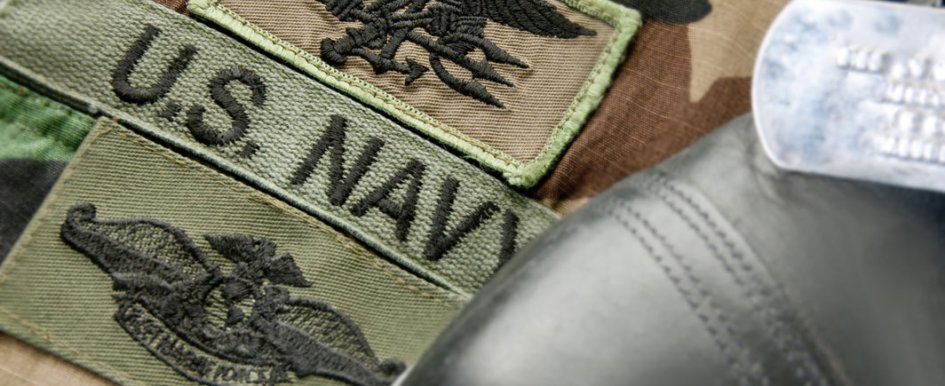 How construction companies can benefit from building a SEAL-like organization
Wednesday, December 13, 2017
Spartans, samurai, Green Berets, Navy SEALs. These are the best of the best in the military world. Countless stories have been told about their selection process, training, death-defying missions and pure heroism. In particular, SEALs serve as the premier unit within the United States Navy, operating on sea, air and land. Much of what the public knows is shared through the amazing stories of heroes, such as Marcus Luttrell, Chris Kyle and Rob O'Neill. Each account details their missions and journeys to becoming the greatest in their field.
Each SEAL by himself could be considered a real-life superhero for the arduous and seemingly impossible regiments he endures, but in just about every story, SEALs talk about their commitment to the team and collaboration above all else. In fact, during the "hell week" component of Basic Underwater Demolition/SEAL (BUD/S) training, candidates are partnered together, whether it be for the daily, 4- to 6-mile runs or the grueling surf torture of wallowing in the freezing waves of the Pacific Ocean.
There are countless books from real soldiers about lessons learned during training and missions and how they apply those lessons to business. For the leaders of construction organizations, it is important to extract the main themes of the SEALs—or any similar unit—and refocus their efforts to become the best of the best.
Selection
How does a construction organization find its talent? It seems that as markets shift to become more employee-centric, the requirements for hiring are much looser. The desire appears to be focused on finding bodies to fill seats, rather than recruiting and hiring the most talented group of men and women in the industry.
Now, consider the SEALs. Being selected to participate in the 24-week training program begins with a physical test that weeds out some of the most impressive people. After enlistment, there are eight separate training programs that range from indoctrination to airborne school. Each component of BUD/S training challenges not only the physical stamina, but also the mental acuity of the candidates. In the end, the success rate of becoming a SEAL hovers between 30 and 40 percent. While a construction firm does not follow the same guidelines, it is important to ask similar questions, such as:
How hard is it to get hired in our firm?
Are we something special, or just another firm?
Are our hiring processes rigorous enough to screen talent effectively?
How does our process differ from other firms?
Training
Whether it is Luttrell's Lone Survivor or O'Neill's The Operator, the common theme that emerges is SEALs' commitment to training and development. When they are not on a mission, they are fastidiously training for that day.
In fact, many of the lessons learned during BUD/S training are utilized in daily routines to continue to maintain the sharpest edge in warfare. Construction organizations often maintain a position completely counter to the SEALs. The vast majority of the time is spent "in mission," building projects with little downtime. For most companies, workforce training is often relegated to that one Saturday in the winter "when things are slow."
This is a fine line for revenue generating, for-profit businesses, but it is also flaw logic to place such a low emphasis on training and development for all levels within a firm. The SEALs would not be the superior fighting force it is if it did not dedicate as much time to continuous improvement. Construction firms should consider these options:
Lunch and learns—Carve out one monthly meeting dedicated to a construction skills topic.
Dedicated coaching—Develop internal mentor/mentee relationships across business units.
In-house universities—With both internal and external resources, routinely hone all skills, such as communication, finance and leadership.
Core values exhibition—Develop internal case studies that reflect the founding principles of the firm.
Preparation
One of the greatest accounts of preparation came in the form of the SEALs raid on Osama bin Laden in Pakistan. The account of the mysterious SEAL Team 6 has been shared in novels, television and movies. However, what is often glossed over is the amount of preparation and planning that goes into such a harrowing operation. In the case of the Pakistan raid, a mock-up of the compound was constructed in an American desert so the operators could conduct step-by-step exercises, simulating every aspect of the operation, including what-if scenarios.
Consider your firm's own preconstruction planning. Is this relegated to creating a "job book" and lobbing it over the wall like a hand grenade, or are the practitioners brought in to discuss the true job strategy and tactics? Building complete mock-ups might be excessive, but how much quality time is spent in collaborative planning within the firm? Are "rocks in the road" discussed and mitigation strategies implemented? It would have been a disastrous mission had the SEALs simply been handed a set of plans during their helicopter flight on that evening, and the planning only started minutes before they repelled to the ground.
Commitment
One of the most awe-inspiring moments in Luttrell's book, Lone Survivor, details his account in the treacherous mountains of Afghanistan, evading enemy forces that had already taken the lives of his comrades. He goes on to talk about his reflection of the Navy SEALs creed, and how these words not only inspired him to go on in the face of the highest adversity, but also provided a foundation for him as he thought of his family back home in Texas.
Many construction firms have clearly posturized their vision, mission and core values; yet, not a single person in these firms can recite this dogma, nor do they exhibit the same passion of Luttrell. Even other organizations, such as the Boy Scouts and the Girl Scouts, have statements that young men and women recite and demonstrate daily. Short of mentioning safety, the other statements often fall flat as empty platitudes.
Vision statements and credos for construction organizations all start to look familiar, but there are many that live every day based on the statements on their walls. The first test is to see how well your team can recite these guiding principles. Secondly, they should be able to provide tangible examples of how, when and where they have seen an employee execute daily operations based on this mantra.
We are fortunate that we have heroes that truly embody the concept of special forces. The missions are distinctly different, but how we build our organizations should be similar in nature. In fact, building a SEAL-like organization not only inspires the people within the firm, but it also becomes a beacon within the industry as the standard bearer of excellence.