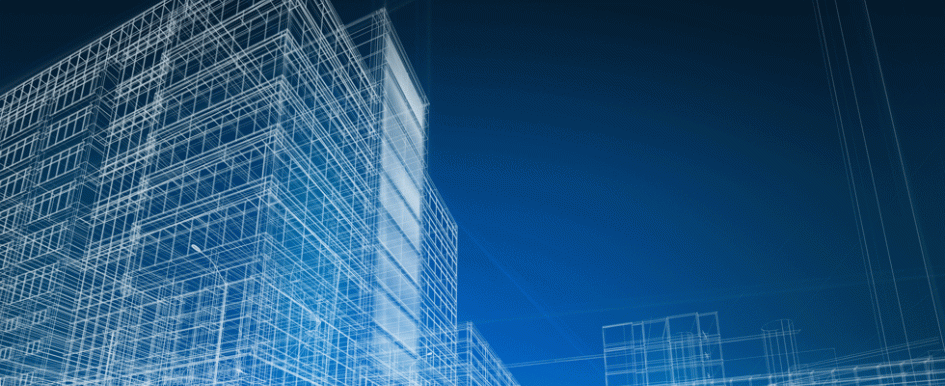 AIA's Mike Koger breaks down the two terms & how their use can alter construction contracts
Tuesday, November 17, 2020
The architecture, engineering and construction industries are chock-full of buzzwords and terminology that—although they may be used casually and often—can have different meanings depending on the teams you are speaking to and the role that team or team member plays in the life cycle of a project. 
After several years of working together to study common design collaboration techniques present in the construction industry, the American Institute of Architects (AIA) and the American Institute of Steel Construction (AISC) recently released a white paper examining the differences between the two terms. Click here to download the white paper, which is in two parts: 
Part 1 focuses generally on three collaborative techniques—informal involvement, design assist and delegated design
Part 2, which will be published at a later date, will address design assist as it relates to fabricated structural steel
In the meantime, hear from Mike Koger, a registered architect and director and counsel at the AIA. He practiced architecture for 5 years before going to law school. After law school, he worked in private practice doing construction litigation before joining the AIA. He has been with the AIA for the past 7 years.
His day-to-day job responsibilities involve working with the AIA Contract Documents committee to create and revise its standard form contract documents and research legal issues that pertain to the construction industry. Read his take on the topic below. 
CBO: Can you help us distinguish between the terms 'delegated design' and 'design assist?' What are the true differences in the two? 
MK: These terms sounds confusingly similar, but there is a real difference between them.  Both require a contractual relationship where someone with a builders' expertise is engaged in the design process. And in both scenarios, there is an expectation that the design team can rely on information or services provided by the builder (and its consultants). However, this is where the similarities end.   
In design assist, someone with a builder's experience (a contractor, construction manager, subcontractor or material supplier) provides input to a design professional to guide or influence a project's design. This input is provided from the builder's expertise as someone knowledgeable about things like installation, construction techniques, scheduling, or cost estimating. The design professional maintains responsibility for the design, they just get the benefit of having input from knowledgeable builders along the way.
In delegated design, the design professional actually hands off responsibility for an element of design to a contractor or construction manager, who often hires a second design professional to fulfill the design responsibilities that have been delegated.  This second design professional is usually someone who specializes in the particular component of the project that has been delegated. 
CBO: How do the two terms create a difference in the expectations and responsibilities of various project stakeholders? 
MK: The difference in expectations between delegated design and design assist is quite significant.  In design assist, the builder is not providing professional design services in the same manner a licensed engineer or architect would. While the design professional can use contractor-provided information to inform its design, the design professional maintains control over all aspects of the preparation of the construction documents, including the responsibility to integrate contractor-provided information into the design and identify and resolve design conflicts.
In delegated design, a contractor assumes responsibility for developing design details for certain elements of the project as part of its scope of work. Delegated design is normally based on performance criteria established by the design professional's specifications. The design team is responsible for the adequacy of the performance criteria, while the contractor is responsible for achieving the portion of the design delegated to it—typically a discrete element of the project, such as the curtain walls or fire protection system.
CBO: Can you discuss AIA's work with the AISC to discern between the two as well as the term 'informal involvement?'
MK: Our partnership with AISC was a natural fit.  Both of our trade associations had been hearing for years from our respective memberships that confusion over delegated design and design assist existed and that there was a need for guidance on these issues. 
We thought that any kind of guidance we provided would be best received if it came jointly from our trade associations as a cohesive message—the AIA giving input from the design professional's perspective, while AISC gave input from the steel fabrication/builder perspective.  
CBO: What potential problems could arise from misusing one of these terms in project contracts? 
MK: There are no shortages of problems that can arise when people misuse terms in contracts or have conflicting understandings of what contract terms mean. In a delegated design scenario, for example, a contractor may very well be required to hire a design professional (through performance specifications) to fulfill delegated design obligations. 
Many contractors know to look out for this when reviewing design packages, but if they miss this obligation or don't fully understand it before submitting a bid, it can be a difficult issue to untangle after contracts have been signed.   
Similarly, design assist can be a valuable part of the design process and can have a profound effect on the success of a project. When design assist is done right, change orders and requests for information can be reduced, constructability issues can be identified early on, materials can be procured and assembled more quickly, and communication between the design and construction teams can be improved. 
However, if the project participants haven't properly defined the design assist services or clearly established roles and expectations via a written contract, those potential benefits could easily evaporate or devolve into confusion.  
CBO: Anything we haven't mentioned that you would like to discuss? 
MK: After researching delegated design and design assist for a number of years, I believe there is a true consensus in the industry about what these terms mean. However, there is enough misinformation out there that makes it appear that such a consensus understanding does not exist. 
Our goal in creating this paper was to set a benchmark for what these terms mean so that misunderstandings can be easily identified. At the end of the day, if everyone on a project is on the same page with respect to expectations in these scenarios, there are real benefits to be achieved by using these design collaboration techniques on a project.