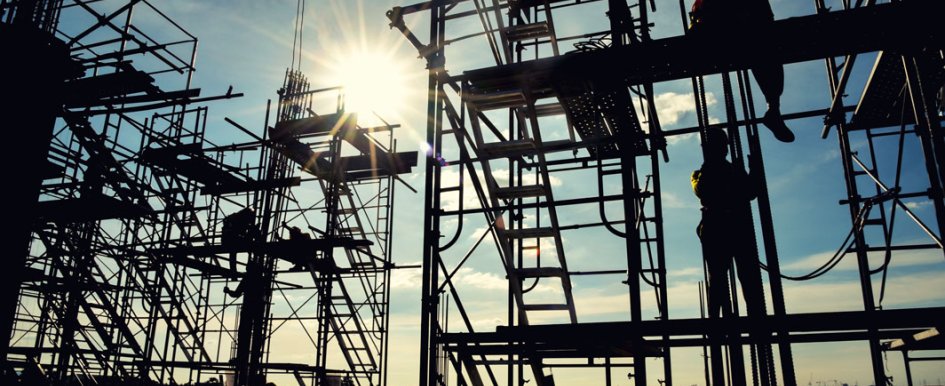 8 tips to efficiently prevent, control & resolve claims
As a business owner, you should be at least marginally conversant in the arcane vocabulary of workers' compensation (WC), such as keeping track of your experience modification factor (EMF) or "mod." This modifier is an actuarial factor used to adjust your WC insurance rate higher or lower than the average for your industry class code, based upon the frequency and severity of your claims. A debit modification level, which indicates when there is an upward trend in claims, can cost you a bundle when it goes north of 1.0. Conversely, good performance (no accidents) results in a good credit modification level, requiring you to pay less than the standard rate because you are ostensibly running a safe operation. The number is calculated using your most recent 3 years of claims. Also, an increasingly common requirement in request for quote (RFQ) paperwork is that you have an EMF of at least 1.0 to even bid on a project. A good credit modification rate is a recommendation for the general contractor to seriously consider using your business for their construction needs. The following are eight specific steps you can follow to achieve these your company's best levels.
1. Make Safety Front & Center
Do all you can to prevent incidents and accidents with a highly focused and prioritized safety program. Talk up your program, making sure all employees are on board and engaged through preaching safety at every turn, and hire a registered nurse (RN) case manager and hold them in high regard.
2. Build a Relationship with a Local Doc-in-the-Box Clinic
Do some research and find a medical clinic or quick-care chain that has an occupational health department. Ask for a meeting with the business manager and invite them over for a visit to open an account. With the help of your clinic director, begin doing some entry-level, pre-employment physical exams with your employees. Depending on the physical demands of the job or particular role of each employee, it may be advisable to set up what is called a modified functional capacity exam (FCE). This will help you avoid inheriting a latent back injury, which can be costly. Next up, consider employing a savvy and quite often underutilized tactic called psychoanalysis. Intermediate and advanced hiring strategies increasingly employ psychological testing to help in the selection process. There are several reliable and relatively simple low-cost testing methods. Rules involved with the Health Insurance Portability Accountability Act (HIPAA) may prevent you from learning certain information about a candidate until a conditional offer of employment is made. Your company clinic can help make a more informed selection.
3. Establish an Early Return-to-Work Policy
On a case-by-case basis, talk with your employees early and often about early return-to-work, so they understand and expect to be invited back to work in a light-duty capacity after injury. Work with your management team to develop an in-house protocol for how you expect employees to behave if they are out of work (e.g., follow-ups and/or providing paperwork after doctor's visits; progress made in therapy sessions and timeline for recovery; where to use discretion in conversation regarding drug management, and other delicate situations). Your newly discovered company clinic can also help with early return-to-work permissions and interactions with the employees' personal doctors. Take ownership of the claim and don't let go. Medical progress and recovery drives the claim. The dollars accrue under medical payments and indemnity (lost wage replacement), which will impact your mod. And also remember to be sensitive to signs of employee doctor shopping, over dependence on pain meds, failure to communicate, etc.
4. Be Careful What You Document on Injury Reports
The injury report is what the claim adjuster will use to determine the compensability of the claim. There will be a question on the first report form asking, "Do you have any reason to dispute the validity of this claim?" Be careful and methodical in your response to this question. This report will be what the insurance claim adjuster and possibly an attorney and WC judge will be reading if the claim is contested. Use factual statements—cite evidence, use references, obtain witness statements, etc. If a key piece of information cannot be verified, indicate so in the report. If you need help in an investigation, ask the insurance company or a forensic consultant. Obtain signed witness statements, asking neutral questions about what was directly observed.
5. Conduct Drug & Alcohol Testing
To further protect yourself, test employees for drugs and alcohol prior to employment, post-incident and randomly.
6. Push Employee Wellness
Research by large insurance agencies confirms that healthy employees in good shape are not only safer on the job, but tend to heal faster and return to full duty sooner if injured. Some wellness plans you may want to consider pursuing are smoking cessation, obesity control and dietary health refinement.
7. Record Phone Interviews
A claim adjuster will call your employee and inform them:
That this call is being recorded and lying will land them in legal trouble. (This is usually when a lawyer comes into play.)
Of their rights and responsibilities under the WC laws in your state
Have the employee's supervisor sit in with them on the call. The adjuster will ask questions regarding the injury report to determine if every account aligns. Be sure to record the conversation.
8. Communicate with Care
With the injured employee—Invite them to attend your regular safety meetings and other company events. They are still part of your workforce. Make them feel wanted, respected and welcomed back to the work environment. If needed, arrange a lift for them to attend.
With your agent—Many offer little to no assistance with managing a claim. Be patient and enlist help from others.
With the claim adjuster—Emails are usually the preferred means of contact with this person; they are bombarded with phone calls, but they can answer emails while handling other tasks.
Statistically, we are safer at work than practically anywhere else on the planet, but the WC insurance system is ready to award benefits at the drop of a hat, so it is in your interest to prevent, control and resolve claims in the most efficient manner possible.
Workers' compensation claims are never easy for the employer or the employee to work through. Remeber to handle both with the uttermost care. For a sobering perspective and reminder that you never really know what your employees are dealing with outside of work, watch this YouTube video on empathy from the Cleveland Clinic.