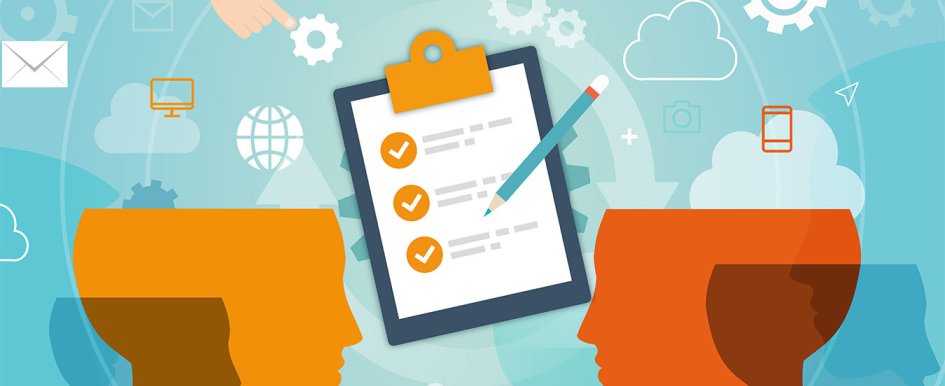 Understanding when a visit with your competition becomes just a tour
Monday, December 31, 2018
We have all heard the term 'benchmarking,' but when it comes to directly learning from other companies, it's common to get a little fuzzy on the details of how exactly it should work. Understanding the ways in which a benchmarking visit differs from a tour is critical to making changes that have operational and bottom-line impacts. To illustrate, here is a typical tour approach to which many of you can relate.
Typical Tour
At a trade association, you heard about Alpha Epps Construction, who seems to have mastered employee retention. Since the Bureau of Labor Statistics (BLS) pegs the average construction industry turnover rate at 21 percent, and your company is experiencing a rate of 48 percent, you are eager to find out how Alpha Epps is at a 7 percent rate.
Other disheartening statistics from The Center for American Progress' annual wages study show each hourly employee departure typically costs 16 percent of their annual wages, while staff and foremen making $30,000 to $50,000 who depart cost 20 percent of their wages. In your drive to address these losses to your company, you send two managers to Alpha Epps to see what they are doing differently, with the goal of adopting some of their practices.
After making contact with Alpha Epps and setting up a visit, your human resources (HR) and operations managers, Ted and Mike, will spend a day benchmarking the company. They also have several years' experience with a bidding program your company recently started using.
Findings, Facts & Conjecture
On their return, you're eager to find out how it went. They say the tour showed a very organized and clean operation. Mike focused on his desire to see the company's shop, talk with estimators and discuss its bidding program. The hour-long tour was followed by a PowerPoint presentation in the conference room and a 2-hour question-and-answer session. After this, Ted and Mike thanked their hosts and departed for the airport.
Ted, the HR manager, explains how the company's circumstances were different—since it was twice the size in annual revenue, it had deeper pockets for employee retention. Your questions on wage rates reveals they were about 15 percent higher, so you enquire about any unique business aspects that caused Alpha Epps to pay a higher rate than your company.
The HR manager's response to the company's lower unemployment rate was tied to its size and being in a stronger competitive position that enabled it to afford paying higher wages. You ask Ted how the company's wage rates compared to others in the region, and Ted doesn't know. You ask if the company's higher wages gave it an edge in retention. Ted says he didn't specifically ask but assumes that to be the case. Mike states that Alpha Epps conducted post-exit interviews and you ask what a post-exit is.
Exit Interviews, Employee Tracking & Training
You find out that post-exit interviews are a process in which the company reaches out to former employees 30 days after their leaving to find out why they actually left. Alpha Epps felt this approach provided more honest answers than those gathered on the last day of employment. This makes sense to you, so you as whether this is a practice your company should adopt.
The operations and HR managers had discussed it on their return flight but agreed your company's considerable turnover rate made it impractical to chase down former employees. Ted and Mike believe the current practice of sampling certain employees for an exit interview on their last day of employment makes sense. Besides, they know that most left due to higher pay, benefits or work hours.
The operations manager points out that Alpha Epps tracks training hours per person and sets a minimum of 2 weeks above mandated or safety training for a total of 125 hours per employee. They also use a guideline of 5 percent of payroll dollars or 6 percent of hours to help identify the level of "development plus safety training" needed.
When you ask how many hours your company used, your HR manager says it wasn't tracked. When you ask if this was something the company should do, he responds that it had never been done in the past, but they could start if you want.
Other insights showed an Alpha Epps Mentor Program to assign each new employee a mentor who could keep an eye on them during that crucial first year. The mentor and new employee have routine meetings to see if there were issues the new employee faced in hopes of minimizing "at-risk" issues in the future. Mike says he told the hosts it was considerable work for what he was sure could not have that much impact. He further stated that it was a process they felt couldn't be made to work at their own company.
In addition, the host company holds a 3-day New Employee Orientation program. Alpha Epps also has an extensive supervisor and foremen leadership training for instilling proper management methods. This training is bolstered by annual Workplace Climate Surveys to assess morale and attitudes toward work.
Ted's view on this is that the attitude survey effort would be massive, with the need for management agreement on changes. As an alternative, he recommends brainstorming sessions at the annual safety meeting to poll employees.
Implementing Lessons Learned
While they found six other practices that were different from their own, both managers insist it is the pay difference that's key to the company's retention rate. Both view adopting this approach as untenable, due to your own market's competitiveness.
You ask about any process differences that should be adopted as a result of what they learned. The HR manager states that he would look at expanding the new employee orientation beyond its current 8 hours. He is not enthusiastic about its success, as he expects pushback from operations that want replacements in the field as quickly as possible. The operations manager says he will try to figure out how to track training hours at some future, undefined date.
Both men assert that a few other options would be good to look at in the upcoming year, but their time constraints make it nearly impossible to set aside time tto implement them. There is certainly validity to the managers' busy workloads, and you acknowledge that there are more pressing issues to be dealt with. Moreover, you agree that your company's high turnover rate was the cost of doing business, not unlike those of fast-food restaurants.
With your turnover rate jumping to 50 percent a year later, you feel it was a bust to send the guys out to benchmark Alpha Epps, as nothing has changed. Having managers out for 3 days with travel expenses and lost opportunity costs (what they weren't able to do while conducting the visit) was around $10,000 in total. You shrug your shoulders and write it off by excusing it as Alpha Epps being too different of a company to garner anything that you could apply.
Study vs. Tour
What went wrong here? Everything—from a lack of clear goals to poor preparation, to preconceptions and paradigms, to discounting, to poor analysis of observations.
According to the American Productivity and Quality Center, "Benchmarking is the process of identifying, understanding and adapting outstanding practices and processes from organizations anywhere in the world to help your organization improve its performance."
The rationale for benchmarking is as follows:
See practices from a different perspective
Find breakthroughs and innovations
Create a sense of urgency for change
Overcome complacency or overconfidence
Establish stretch goals
Calibrate practices against others
Improve effectiveness, efficiency and profits
A site visit is not supposed to be a tour—it is supposed to be a study for recalibrating your practices to a successful benchmark.
Benchmarking Disasters
Let's examine all of the fallacies of Ted and Mike's visit. What went wrong? We see evidence of what we call The D10 of Benchmarking Disasters. These are unfortunate activities that destroy the value of a benchmarking site visit and they consist of the following.
Disorganized
Deadheading
Detouring
Distancing
Differentiating
Discounting
Disqualifying
Delaying
Demoting
Denying
1. Disorganized
In this example, there was very poor preparation up front. They had vaguely defined the performance gap between where they were and what they wanted to do, which made for a lack of defined objectives.
The first step in benchmarking is having a plan. Was the objective to reduce the current 48-percent turnover rate to the industry average of 21 percent, or to the top quartile of 7 percent? It was unclear. There were no questions developed in advance to send to the host to help them understand what the priorities were. Extremely poor preparation resulted in poor performance.
2. Deadheading 
You asked the host organization to give up its precious time to share company successes with you, but what did you bring in exchange? In this case, Ted and Mike could have identified a couple of best practices they were proud to be performing and offer to share one or more with the host in exchange.
3. Detouring 
While the primary emphasis was supposed to be employee retention, Mike asked to spend time learning about the bidding software, which took time and focus away from the employee-retention efforts. It would have been better to focus time and energy on the primary benchmark activity because there was little relationship between bidding and employee retention. It also sent an unclear or confusing message of expectations to the hosts.
4. Distancing 
Mike's statement that the mentoring could never work meant there was no willingness to even try. It could also cast doubt on the hosts' program validity. Distancing is a way to separate from potential best practices. Unfortunately, paradigms (the values we have that affect our decision making) often filter out new ways to do things.
5. Differentiating 
A common practice in isolating from potential new practices is to find differences between the best-practice location and yours so you feel justified in your explanation of why it works for them and wouldn't work as well for you. The observation about the market and revenue size would provide an excuse that your company couldn't do that because they have an advantage that you don't. Rather than the similarities, the focus is on differences. It's easy to come up with reasons why they were successful at implementation tactics that wouldn't work for you.
6. Discounting 
Another way to be nonreceptive to best practices is to come up with reasons it would never work at your organization, and, therefore, it is not worth considering. The new employee orientation and training hours tracking were easy to rebuff because, "We have never done that so why consider it," or "They won't give us the time."
Since new practices require changes in procedures, cultural shifting, refining or developing policies, and other efforts, discounting allows you to avoid these new practices. A decision to not take action is still a decision, and it's much easier to live with when it seems justified.
7. Disqualifying
Disqualifying means to agree to do something but, due to the level of effort, reduce it in size or effort, such as Ted did with the workplace climate survey idea. This allows the managers to say they did it, but not at the same level. Unfortunately, a condensed version will probably not produce the same results.
8. Delaying 
Delaying or procrastinating is a way to live with inaction by convincing ourselves we will act on it later. Unfortunately, we forget or get diverted, and improvements never occur.
Without a specific action plan made immediately after the visit, things will not change. Failing to debrief at the end of the day caused them to lose the excitement and convert it to actions to be applied. The decision to "get to it later" rarely results in the necessary level of effort.
9. Demoting
Demoting the importance of change allows us to maintain the status quo and remain shackled to the past—a victim of tradition. By agreeing to put any specific actions off, we have reduced the sense of urgency to act. Therefore, it is much less likely that improvement will occur.
10. Denying 
Refusing to accept that the turnover rate is high allows us to accept inefficiency and poor practices. We use the phrase, "That is just the way we do business here." Until an issue is accepted as a problem that impedes our success, little effort will be applied to correct it.
Benchmarking Best Practices
To prevent a benchmark visit from being a bust or wasted effort, remember these rules:
Identify the gap between current and desired performance by doing the following:

Set a reasonable goal
Develop a plan to close the gap by examining best practice holders
Find those in the top quartile (top 25 percent) and arrange for a study of their efforts
Develop a plan
Share the expectations with the hosts
Send a list of questions in advance
Stay focused on a few related points, rather than spreading the visit thin with multiple efforts
Clarify the outcome or end result with the hosts
View this as a study versus a visit or tour

Offer to share a best practice with them. Identify a couple of areas where you are most satisfied with results and offer to share those with them in exchange. Don't go in empty-handed. Take a few company logo items as gifts to thank the company for its time.
Have each study participant review the Benchmark Code of Conduct produced by APQC. It is an internationally accepted code of conduct when benchmarking. It covers the ethics of benchmarking.
If multiple people will attend, set assignments for each. Assign specific team members to focus on questions to ask and gather example documents to bring back. Each person should have an assignment. Brief in the morning to remind each team member of his/her obligations and debrief each in the evening on his/her findings. 
Remember, the key objective on-site is to find out how, not just what. Ask questions like, "How do you calculate that," or "What worked and didn't work with that approach," and "Tell me how you went about that."
Don't hesitate to ask for copies of documents, but make sure you reinforce they won't be used outside of your company, and to clarify if any are proprietary which can't be shared or copied. Respect the company's need to not provide certain examples.
Ask for flow charts or process maps and other documents of the process.
Share any best practices you agreed to share with the hosts. Leave something of value behind.
Reward their participation with gifts and an invitation to visit your location.
Debrief at the end of the day. Remember, you are looking to adapt to adopt. It is crucial to ask the study participants the following questions:

What did we hear?
What did we learn?
What can we use?
How can we adapt this to our use?
Which of these would not work and not under consideration?
What specific activities or steps do we need to do to adapt this practice?
Who is responsible and when can you have it done?
Set up a follow-up meeting to review the status of the action plan. It's critical that you produce a benchmark study report to avoid these cautionary tales and get the most from adopting the benchmarking tour model. Have each participant contribute and share all the questions and responses in the debriefing phase mentioned earlier. This report should be addressed to senior management with recommendations drawn from the study's results.
We all know that gaining the desired outcomes from a process requires planning, proper execution, analysis, reporting, follow-up and ongoing management to ensure sustainable gains. But it's not always clear how to do that when there are definite changes in management necessary for making it all work. This guide will help you to see the challenges as they are and tackle them with the proper action to achieve best-in-class excellence.