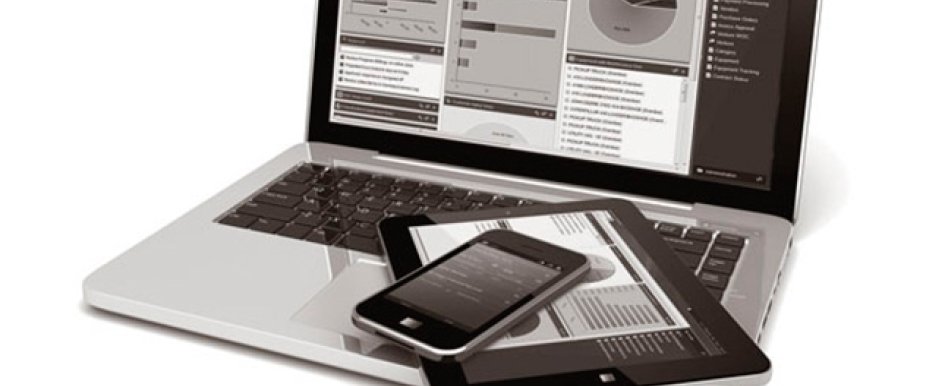 Top construction software providers share market insight and what to expect in 2015
Tuesday, January 20th, 2015
Throughout the past several years, the construction software industry has undergone a general consolidation of providers, and that trend was no different in 2014. "Many vendors have purchased companies whose software solutions can fill a technology gap in their existing product line. With these new technologies, vendors can expand their product offerings and perhaps even their target markets," says Rob Humphreys, vice president of product management for Viewpoint Construction Software, which offers a collaborative software platform that helps construction professionals efficiently manage all areas of finance and operations.
However, new product integration is still key, says Humphreys. Customers continue to require connected solutions that provide visibility and control from the back office to the jobsite. "Consolidation in the construction software industry is making it clear that it's no longer good enough to be a point player," says Brad D. Barth, chief product officer at InEight, which provides technology solutions for project-driven companies in the EC&O, mining, oil, gas and utilities industries.
Economically, 2014 brought positive change to the construction industry as a whole. This change "has resulted in the release of some pent-up need in the market for enterprise software—from contractors who have been outgrowing off-the-shelf applications to those looking for software that keeps the pace with new technology," says Dexter + Chaney CEO and co-founder, John Chaney, whose company offers enterprise construction management software to handle business aspects such as job cost, project management, equipment management and more.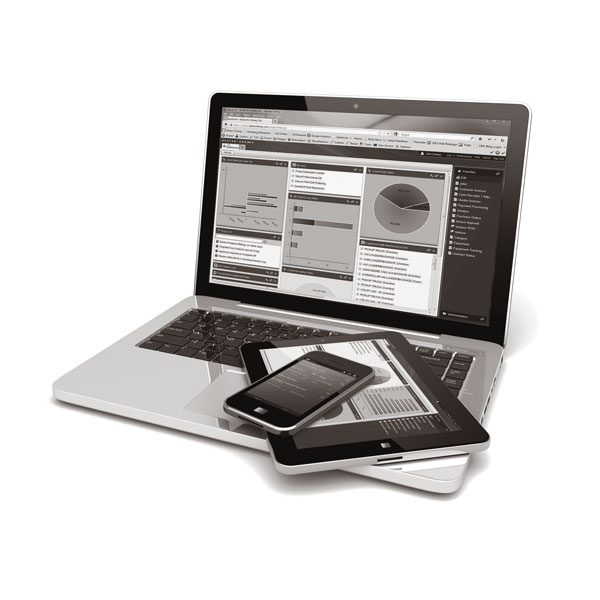 Now Trending
Two key trends affecting the construction software industry moving forward are cloud computing and continued development of mobility. This increasing adoption of cloud-enabled mobile computing is causing software vendors to adapt as they attempt to cater to this environment.
According to Humphreys, as contractors become more comfortable with hosting their IT solutions and storing their data in the cloud, other options for managing IT infrastructures and software solutions are revealed,
allowing contractors to reallocate resources once dedicated to servers and maintenance to more strategic business initiatives that can increase their
bottom line.
As these contractors explore software deployment and hosting options, subscription-based pricing may make sense for many contractors. With SaaS, contractors are able to reduce the total cost of ownership, and have better control and visibility into their monthly or annual IT expenses.
Barth of InEight says, "The deployment of cloud computing instances and mobile apps is forcing construction software companies to rethink traditional software pricing models with high upfront costs. Customers today expect flexible pay-as-you-go subscriptions and lower licensing and deployment prices for mobile apps." This new usability makes it easier for project partners to play a part in the overall connected solution. With mobile
devices extending cloud solutions, collaboration and visibility on construction projects can be optimized in ways we haven't seen before.
The market has come to expect the ability to access, input and work with data from virtually anywhere and on almost any device. "This demands a complete rethinking and redesigning of the way software is developed and deployed," says John Chaney.
Chaney also identifies another notable trend of financial and operational software applications coming together in a more substantial way in some enterprise systems. Leading vendors have begun to connect accounting and project management applications, giving project managers better tools to control all aspects of a job and giving senior management a more complete picture of overall job health and profitability. "This trend will make enterprise software more useful to more people within an organization and reduce the number of single-task applications that a company needs to purchase and maintain."
Going Mobile
The adoption of mobile productivity solutions is undeniable now. New apps are available daily in online stores and through mobile device download. Trimble Business Area Manager, GC/CM Division, Jon Fingland says, "The lightweight app approach will continue filling a need for simplicity and fast results. But, in order for apps to be effective in the context of multidimensional projects and distributed organizations, they will need to share inputs and outputs with systems and stakeholders across the board." With open and agnostic systems, the users win.
The selection varies by app, but vendors are beginning to offer more options in the way of accessibility, offering powerful functionality to employees working from the jobsite. Dexter + Chaney has developed a number of apps and offers unlimited number of downloads to a customer's employees.
In the InEight mobile app, jobsite workers can review their specific assignments and report back with their actual work hours at the end of each day, providing
visibility for managers on-site.
Viewpoint's app capabilities will include new development initiatives for 2015. "Specifically, we will continue to offer mobile extensions of our core applications and current software solutions. One example offers users the capability to access their HR information remotely, which may include benefits information, pay stubs, vacation and sick day information, etc.," says Jeremy Larsen, senior product manager at Viewpoint.
Vendor Challenges
Of course, technology does not come without its difficulties. Humphreys of Viewpoint says contractors are looking for easy-to-use software and access to data anytime, anywhere. In meeting the needs of their customers, vendors are challenged to deliver operational software that works on a variety of mobile platforms and/or is Web-based, without sacrificing functionality that users have come to expect. From the standpoint of the software developer, the challenge is adapting software to the new devices and platforms that are changing the way people work with data—specifically, adapting to cloud-enabled mobility.
Rapidly evolving technologies, such as cloud-related platforms, force construction software companies to reimagine and redevelop their solution portfolios. "At the same time, software vendors must help construction companies with
relatively low IT investments understand the value of these new solutions," says Barth of InEight.
Another challenge for software developers is meeting the need for turning 2-D plans into 3-D constructible reality in both building and heavy civil construction.
According to Trimble's Jon Fingland, site operations are often disconnected from plans—which is why some studies have shown that 80 percent of civil projects are delivered late and/or over budget, and nearly 90 percent of projects are late/over budget in building construction. Streamlining the flow of data requires connected platforms that improve communication between people in the office and the field and drive the workflow across all the stakeholders across all phases of complex projects.
The combination of constructible models accessed across connected platforms is a big development that will simplify involvement in the infrastructure and building lifecycle to offer access to key operational information.
The 2015 Landscape
Chaney of Dexter + Chaney says, "Indicators are pointing up for the industry as a whole. In particular, we expect to see energy and infrastructure projects driving a good deal of growth. From a technology standpoint, we see 2015 as a tipping-point year—not so much for the introduction of new technologies, but for their adoption by contractors."
This continuing growth of acceptance of technologies such as cloud computing will be an effective and cost-efficient method for owners to make full use of business software. Chaney also predicts contractors will equip their field staff with more mobile computing devices such as smartphones and ruggedized tablets.
As far as long-term technology development, Dexter + Chaney suggests that advances in software that will enable predictive and active business intelligence that can immediately affect the work of individuals from the office to the field.
"We expect that The Internet of Things (as Intel refers to the concept) will help connect people not only to other people but also to the real-time status of all the resources relevant to their work," says Chaney.
InEight predicts a continued increase in the availability of 3-D model data that can be leveraged in all stages of the project lifecycle, whether to support a highly visual estimating process, or during planning to create work packages for the field that have a highly visual context.
Driven by construction companies that recognize the value of integrated solutions, the consolidation of construction software vendors will continue as companies make the investments required to bring modern, cloud- and mobile-optimized solutions to the market.
In 2015, "The construction software industry will do a better job of explaining the entirety of what BIM is and how it benefits different audiences at different times during the construction life cycle," says Humphreys.
"We can also expect to see updated and new user experiences, steering away from traditional user interface forms and document templates. Traditionally, an electronic invoice mimicked a paper invoice. Vendors are looking to update these traditional forms, moving to a reflection of social media layouts, or formats that are better suited for electronic consumption and distribution," he says.
Before You Buy
Despite a very dynamic market and changing technologies, Dexter + Chaney suggests that software providers can ensure that the fundamental factors of choosing software remain the same.
Before shopping, create a list of your most pressing business needs and a separate list of bonus features. Too often, the buyer can become distracted by the bells and whistles of a software package that is not a complete solution to fundamental business needs.
Along with features and functionality, consider the culture and business model of your software vendor.
Your vendor should be a partner in your success, especially when it comes to enterprise software.
Look for the latest technologies and make sure your vendor has a solid track record of continued investment in development and innovation. Changing software systems is difficult, and you do not want to have to change sooner than necessary.
When in the market for a new technology solution, contractors should keep in mind that they're not only selecting a software solution, they're selecting the company that delivers, maintains and updates this software.
It's important to address the types of software solutions each vendor offers and why they offer them. Do they truly understand your business and its needs? Do they have a clear vision and a roadmap for the future?
Selecting new software is something you're not likely to do often—make sure your selection is one that works for your company now, and years from now.