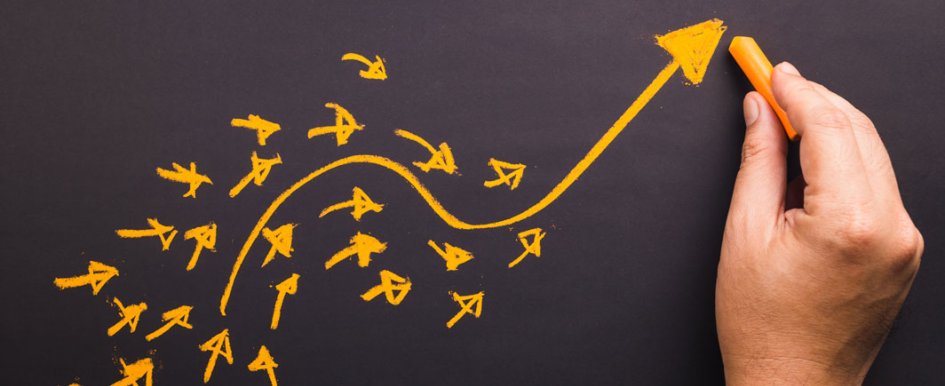 4 ways to improve your leadership chops & ensure your company's growth
Thursday, November 1, 2018
Small to midsize business owners must focus on the same top priorities as successful leaders of major Fortune 500 corporations. Arguably, most construction company owners and managers get hung up on the day-to-day details, rather than focusing on the company's top priorities. If you long to grow your company, you should take note from leaders of companies larger than your own. Here's where you can start:
1. Prioritize
Take a close look at your calendar. Where is most of your time spent? To improve your business and become the best leader, you need to invest your time and energy in the things that provide the highest return. A recent survey of 50 business leaders indicated that construction business owners have a tough time staying focused. Here are the top responses to three of the most critical survey questions:
Our biggest challenge is:
Finding qualified people
Job-profit margin fade and going over budget on labor
Micromanagement of tasks
To improve results, I need to:
Spend more time on the business
Focus on priorities instead of details
Coach and mentor others more
I should delegate and let go of:
Project management
Estimating
Scheduling crews and equipment
When you spend your time too focused on the minutia, you can't focus on the big tasks that produce big results. At this moment in time, your business is designed to produce the results you're currently getting. Lackluster results are the outside indicator of an inside problem and are determined by your focus. Consider the following challenges and solutions:
Too few high-margin, loyal customers—Prioritize customer relationships, marketing and sales.
Low profit margins—Standardize and enforce your systems and processes.
Over-budget projects—Create and monitor job-cost tracking and production scorecards.
Staffing problems—Focus on creating better programs to attract, incentivize, motivate and retain talent.
Inefficient business procedures—Take time to draft or update your business plan, structure, systems and/or goals.
2. Conquer Fear
Most business owners and managers already know what they need to do to achieve better results. But, they don't do what they need to do, and often make excuses for why they can't.
The No. 1 reason poor leaders fail is fear—fear of failure, making bad decisions, trusting others, letting go, hiring the wrong people, losing money, taking a risk, making decisions, etc. Being ruled by fear results in loss of profits, equity, growth, accountable managers, responsible employees, high-margin customers and business value.
Effective leaders direct and coordinate, inspire and influence others to want to achieve expected results as well. Leaders must be unafraid to establish and share a clear, focused vision of targets, goals, strategies, systems and processes. They should motivate and inspire their teams to follow them by providing coaching, knowledge, information, feedback and statistics to keep the team headed in the right direction.
Poor leaders blame poor results or plateaus on circumstances beyond their control. Great leaders take responsibility and hold others responsible as well.
3. Change Yourself First
Achieving great results is the main indicator of a leader's vision and performance. Real leaders make calculated (but not delayed) decisions to change how they do business to get results. Though they may think it, great leaders don't walk into the office on Monday morning and declare, "I've made a big decision: I've decided to change myself, how I manage, how I lead and the direction of our company."
However, poor leaders often walk into the office saying, "Why aren't you making it happen?" You've got to work harder. You've got to get this done now, or I will have to do it for you."
Leaders must have the courage to change themselves first. They have a mission, adapt their behavior, change their markets, innovate, try new methods, and go against the grain.
More than 90 percent of employees rate their company leadership below excellent. The top 10 percent of companies have leaders who continually look for new ways to improve and set themselves apart from the competition.
4. Hone Your Focus
To start, decide where your company needs to improve. For instance, if you are not making enough net profit, stop the following poor business habits:
Pursuing poor projects awarded via negotiations or to the lowest bidder
Seeking easy-to-build jobs with lots of competition versus high barrier-to-entry, complex customers/projects
Allowing your foremen and supervisors to work without job-cost labor targets, job-cost tracking, production meetings and performance-based incentives
Running your business without enforced systems and procedures
Letting your employees decide if/when they will be team players
Buying equipment you don't get full and efficient use of
Postponing the use of or not investing in the latest technologies
Ignoring industry-specific and future economic trends
Expanding, hiring and winning more work than you can properly manage or handle well

Being an effective leader starts with discovering your role. Often, hands-on managers find it difficult to transition into becoming a true leader after spending so much time running projects and doing work. Once you have hired reliable employees to run projects, estimate, supervise, order materials, award subcontracts and keep track of the finances, let them do it.

Your role as the leader is to transform your company into the best it can be and achieve results with the help of the teams you put in place. The key is focus. So, what aspect of your business will you focus on first to become a great leader?
7 Priorities Great Leaders Focus On:
Building profitable sales revenue and growth
Creating a winning strategy with written and enforced systems
Driving high net profits
Growing equity and business value
Finding, training and retaining top talent
Seeking, obtaining and retaining high-margin customers
Staying ahead of future economic and business trends