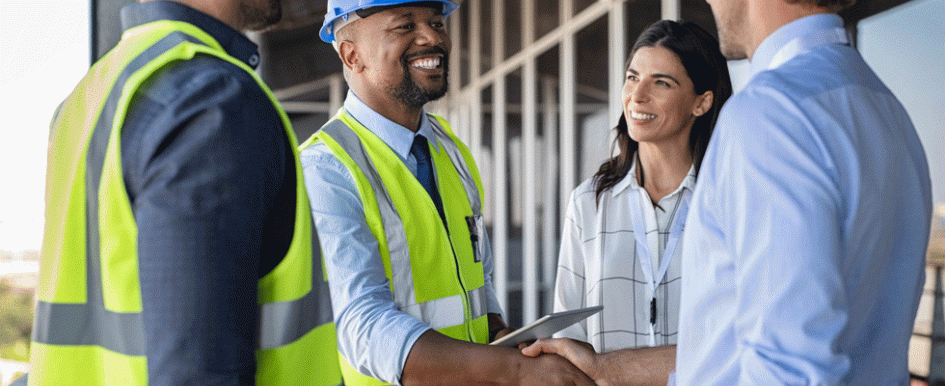 Advice from industry leadership on building & maintaining a strong partnership
Charles "Andy" Rumschlag
Operations Manager
Hyde-Stone Mechanical Contractors Inc.
In any business, relationships are the cornerstone of success. Undoubtedly, relationships with customers are the key to continuous business, but what about relationships with suppliers? At Hyde-Stone, we find that building relationships with our suppliers is paramount to our company's growth model.
In order to secure growth (both economically and geographically) our suppliers have been a major component in educating our leaders with new and advanced products. Finding a supplier that fits your company's ethics and growth model and shares communications about their products openly, without strings attached, is the key to a better contractor-supplier relationship.
For example, since the arrival of the COVID-19, our suppliers have made us aware of new technology, such as in filtration systems and ultraviolet lighting, that is both affordable and efficient. They have granted us easy access to see not only the manufacturing of these products but also the ability to look at the science behind them. With this partnership, we will be able to educate our people, make Northern New York safer by marketing these products, and grow stronger relationships with both our customers and supply partners.
Troy Dally 
Chief Procurement Officer, Purchasing
84 Lumber
The key ingredient to any successful relationship is to establish trust. It is simple in theory, but hard to accomplish in real life. Why? Because trust is not something that is freely given. It must be earned.
Trust between partners is something that is forged during bad times and nurtured in good times. The best way to start down the path of trust is to be a good student of your supply partner. Listen to them. Learn about their goals and try to understand their challenges.
Identify how you can help them be successful through your partnership. Then make the effort and choose to help them. Finally, remember to take these five steps each day: 
Be honest. 
Be consistent. 
Do what you say you are going to do. 
Apologize when you make a mistake. 
Treat others like you would want to be treated. 
If you do this, you will reap the rewards of stronger relationships. 
Joseph T. Strub
Preconstruction Manager, Texas Region
Sundt Construction
My advice for building a better contractor-supplier relationship is to own your mistakes humbly and ask for feedback. When those inevitable mistakes happen, suppliers and contractors that own them are the ones you want to keep working alongside long term.
Are you the type that offers kind words, but no follow-through? Is your ego getting in the way? Maybe you have a blind spot, and don't even see the issue? That's why continuously asking for constructive feedback works together with owning and preventing future mistakes.
Ask for input, and then stop talking. It may take a while for people to open up, but once they do, you are in prime relationship-building territory. But remember, you have to own your mistakes humbly.
Being defensive or listening but not resolving the issue negates any relationship building. Simple, huh? In an industry that builds similarly to how it did 50 years ago, there are only a handful of things that differentiate mediocre relationships from great relationships. Two of them are humbly owning mistakes and continuously asking for feedback.
Vince Martarano 
President
Clarion Construction
When selecting from our five company values—integrity, performance, partnership, protection and share—partnership covers our relationships with suppliers best. The first order of business is to perform well in our responsibilities to the partnership: providing good customers that care about the project, contractor and vendors.
Bad customers that do not have funds to care for our project team can deteriorate even the best contractor-supplier relationships. It's also important that we provide outstanding accounting, transparency and communication with our software and project portals so the supplier has confidence in our accounts payable process. We need to align our suppliers with projects in their desired size and timing. Finally, we must provide a clear purchase order or contract that details the project's objectives.
Our suppliers need to be honest about their desires, capabilities and knowledge of current supply chains. Their delivery process must be transparent, and they must maintain an outstanding track record. We track information regarding supplier failures, such as late deliveries and delays, shortages and damages. A successful contractor-supplier relationship requires efforts from both sides over an extended period of time.