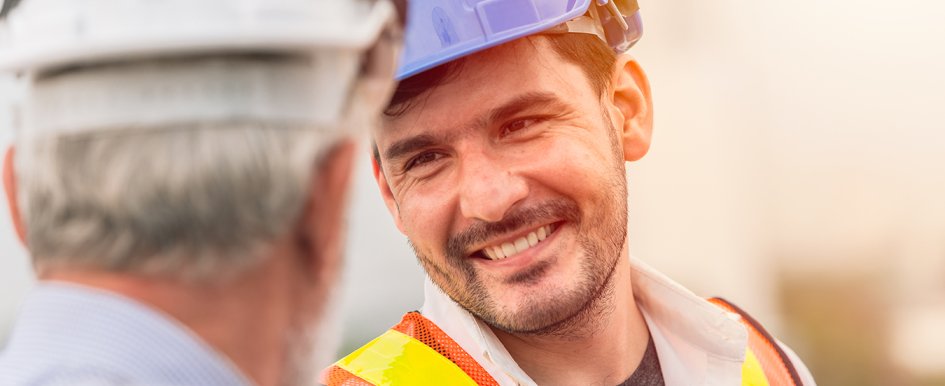 Scale your company for higher numbers in the midst of an industry crisis
It's no surprise that the shortage of skilled laborers continues to be a source of concern within the construction industry—a substantial obstacle when business is otherwise booming. While contractors want to capitalize on industry growth, a lean labor pool means having to be more competitive and efficient in order to secure the skilled labor needed to complete projects and prepare to take on more.
According to the 2019 Sage Construction Hiring and Business Outlook Survey, conducted by the Associated General Contractors of America and Sage Construction and Real Estate, 79% of construction firms plan to expand their payroll this year. However, an almost equal percentage is concerned with sourcing and hiring the talent needed to meet the demand.
In order to maintain success while labor options are waning and competition is high, contractors are looking to maximize productivity and efficiency by allocating time and resources more strategically than ever. While the availability of specialty-trade contractors is scarce, resources to ease that pressure and maintain financial growth are not.
Fifty-two percent of construction businesses plan to invest in automated technology, according to a recent survey conducted by business loan company Kabbage Inc. This confirms that the industry recognizes the value and potential impact of technology in automating manual processes, maintaining momentum and operating more efficiently to remain successful, regardless of market conditions.
Put the Right People in the Right Place
While placing the right people in the right roles on the jobsite is often the primary focus, and rightly so, neglecting to do the same for back-office functions can be a pitfall in a company's ability to grow. Periods of rapid growth under varying conditions aren't new to the industry, but contractors today have significantly more resources to eliminate inefficiencies and ensure their employees' time is being well utilized where it's needed most.
Now more than ever, construction companies need back-office infrastructures operating at full speed ahead. Relying on technology to handle the data entry, documentation and routing and approval of those documents frees up office staff for more supervisory and management roles. Automation tools that integrate into the accounting system and eliminate duplicate efforts keep construction companies moving projects forward successfully.   
Strengthen Relationships
Identifying what drives specialty trade contractors to select one project over another is very important in an industry with a labor issue. What was once enough to land multiple bids on a project is no longer making the cut in a skilled labor-driven market. A clear scope of work; open and easy communication; and timely, accurate payments are the driving forces behind a subcontractor's decision when taking on new projects.
Project management technology allows contractors to create clear scopes of work and better communicate changes in real time to ensure accuracy of payment for work completed. Automating back-office processes, like accounts payable, gives both the general contractor and subcontractor visibility into what stage an invoice or pay application is in, as well as and when and how payments will be received.
Companies who implement technology that solve for common challenges in construction billing and accounting, gain an advantage over competitors, along with the ability to successfully secure and retain qualified talent on their projects.
Scale for Growth
All construction companies desire to capitalize on the boom in work the industry is seeing. In order to add more projects to a company's portfolio, decision makers must be strategic in deciding where to focus their time. While the jobsite is at the forefront, it isn't the only aspect of the business that needs to prepare to scale for the growth that comes with an influx of new opportunities.
Creating a back-office infrastructure that is prepared to support growth is a large piece of what will determine a company's readiness for an increased volume of work. An accounts payable (AP) department's ability to provide a clear picture of the company's cash flow at any time allows decision makers to better assess the company's potential to take on more business. Often, companies take a financial hit, even in a period of industry growth, if they aren't prepared to properly manage the cash flow challenges that come with an increase of projects.
Streamlining outdated, time-consuming processes with automation allows an AP department to run more efficiently and focus on the larger financial decisions necessary to maintain growth. When day-to-day finance functions are automated, issues that inhibit progress on the jobsite, such as unapproved invoices, late payments or unbilled labor, can be eliminated. Connecting the back office to the jobsite with mobile functions that allow project managers to complete tasks like approving invoices and subcontractors to submit change orders electronically in real time can directly impact the speed at which a job is completed.  
Having control over your finances with a clear view into the company's cash flow, while simultaneously allowing AP teams the to be a part of larger, more strategic financial conversations, will strengthen your business's ability sustain growth.
Maintain Success
The willingness of a company to adopt new AP technology to operate more efficiently impacts its ability to secure skilled labor and appropriately scale for future growth. Technology is enabling jobsites and back-office functions to connect in a way the construction industry hasn't experienced before. This level of connectivity will continue to eliminate inefficiencies and better position companies to take on the challenges that accompany rapid growth in today's market.