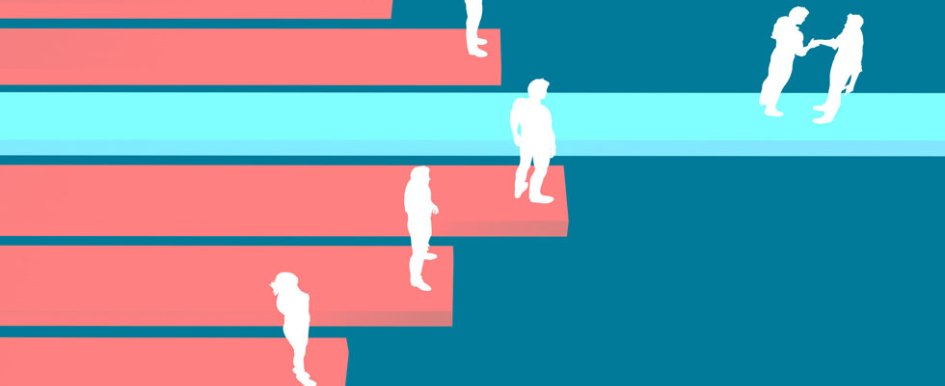 Why a winning bidding strategy starts with finding your niche market
Tuesday, September 29th, 2020
When construction work is plentiful, there's more than enough projects for every general contractor, subcontractor and supplier in town. All you have to do is wait for the continuous supply of requests for proposals from your customers. Then download the plans, do your takeoffs, submit your bids, and wait for results.
With this estimating effort, odds are you will get awarded enough jobs to hit your sales revenue goals, generate enough margin to cover your overhead, and keep your crew busy. This simple, low-bid estimating strategy will keep your pipeline full and your field busy when opportunities are abundant. And because there are lots of jobs to bid, you don't need to implement a focused estimating and bidding strategy or be selective in what you bid to win enough work. But will this effort help you hit your profit goals?
My recommendation is to seek higher-margin work against fewer competitors. Doing this requires a strategy to better target customers and projects to win work that involves more than just low prices. Simply bidding a higher volume of projects is never the way to grow a successful construction business and make more money. You won't increase your yearly net profit by bidding the minimum against multiple competitors who only sell by low price.
Bidding on projects with open bid lists wipes out your chances of making high margins. The only way to higher margins is bidding the right customers and projects, with the right profit margin potential and against the right competitors.
The long-term solution is to seek better customers, aim for better projects, and focus on better opportunities. Improving your bottom line means making the decision to find customers who value service, quality, professionalism, experience and trust.
Seek the Customers & Projects You Want
To increase profitable sales against less competition at higher margins, you will have to implement an estimating and bidding strategy to get off the low-bid treadmill. By focusing on projects and customers you want, versus open bid lists, you will improve your profits.
Would you rather build your business doing repeat construction for hospitals and universities, or bidding on low-price shopping centers or public projects against every low-bid contractor in town? Or build high-end custom homes versus low-price remodels? The choice is yours to make as you fill your pipeline with either low-price or high-profit work.
Seek Quality over Quantity
Construction companies continue to waste lots of time bidding on jobs they can't get unless they are really low priced. This doesn't help them make an above-average profit margin.
When your estimating department is busy bidding too many jobs you can't get without a low price, they generally pass on the good jobs they should be going after. Deciding to focus on projects where your company is the best choice, in specific locations, for certain types of customers, with specific qualification requirements, and a reasonable markup rate, will improve your bid-hit-win ratio dramatically.
Seek Projects with a High Barrier to Entry
Many customers demand more from their general contractors than low prices, good work and on-time performance. These customers typically rely on a few qualified contractors to do all of their work. Generally, the harder it is to get on a customer's bid list, the fewer the competitors and the higher the profit margins.
Many customers only hire recognized experts who specialize in a specific type of project. Other customers may demand specialized skills, design-assist capacities, engineering services, intense training standards, or multiple certifications from manufacturers, safety programs and specified product providers.
Seek Loyal Customers Who Trust You
Another option to increase your margins is to develop loyal customers who award you at least a third or more of their regular work. Repeat customers award you contracts when you're the low bidder. Loyal customers try to give you their work whenever possible because, together, you have developed a trusted relationship.
Many contractors do good work and finish projects on time. Being a good contractor is expected, but it's not enough to build loyalty against a field of too many competitors trying to beat your bid. It takes a specific sales action plan to build customer loyalty.
A Winning Strategy
The following outlines an estimating and bidding strategy that will generate higher-margin sales against less competition, improve your bid-hit-win ratio, and deliver a high net profit.
1. Projects
Go after projects with the highest markup and margin potential.
Look for low competition determined by experience and qualifications.
Focus on the ideal project size for your company's capacity.
Pay attention to project location.
Search for advantages that give you the best opportunity to win contracts.
Look at the chances you have to be awarded contracts at your price.
Go after projects that require a high barrier to entry and require:

High qualifications or competitive advantages
Specific experience, skills and training
Safety performance or security clearance ratings
Industry certifications
Expertise, specialty or niche experience
Ability to build projects with a high level of difficulty, risk or intensity
An experienced project team
2. Customers
Find customers who:

Know and trust you
Can offer regular and repeat construction project opportunities
Only hire a short list of prequalified, trusted, full-service contractors
Seem fitting for long-term, loyal relationships
Will negotiate with selected contractors or subcontractors
Offer design-build or open-book contracts with selected contractors
Use select, prequalified bid lists with a maximum of two to four bidders

Avoid customers who:

Have bid lists open to almost any contractor
Only award contracts based on the lowest price
Shop bids or grind down contractor prices
Have a bad reputation for supervision, payment or change-order approval
3. Meetings
Include company president, business development manager, project managers, estimators and estimating coordinator.
Review updated bid-hit-win ratio tracking template monthly; sorted by job type, job size, location, customer, markup, competition, etc.
Determine the ideal customers and best projects for bids based on estimating schedule, workload and company backlog.
Make educated bid and no-bid decisions based on target criteria and the potential to win high-margin work.
Review overall estimating, bid and proposal schedule.
Review and assign current and new projects to estimate and bid.
Set bid date milestones for subcontractor solicitation, proposal preparation, takeoff, preliminary estimate review and final bid price review.
Develop aggressive bid follow-up action plans for all projects bid.
Assign person responsible to follow-up on all bids and proposals in person.
Review incoming and potential future projects.
Review leads for future projects and assign sales action plans.
4. Business Plan
Plan the company's future business development and sales opportunities.
Implement customer contact action plans.
Develop weekly customer sales calls, meetings, activities and events.