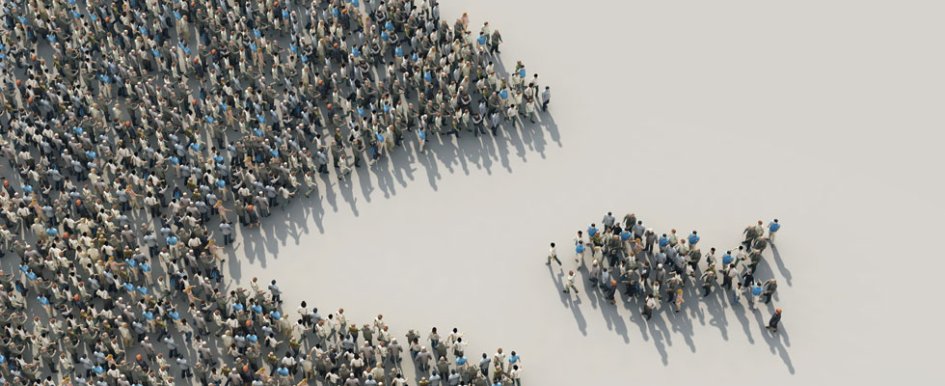 5 certifications to help small businesses catch bigger fish
With nearly 4 million construction businesses in the U.S., it's safe to say the industry is competitive.
In today's market, lead generation, search engines and quality services aren't necessarily enough to grow a small business or gain enough exposure to bid on and land a major project. As a small or diverse business, participating in large-scale or notable projects can be difficult without access.
Success in the construction industry requires business leaders of small and diverse companies to perform quality work and leverage their company's specific differentiators.
Incorporating a set-aside certification into a business model is a significant way for leaders to increase revenue and create long-standing relationships.
The Small Business Administration (SBA) developed set-aside certification programs to help level the playing field for small businesses by limiting the competition for specific contracts.
In fiscal year 2020, the federal government awarded 26.01% or $145.7 billion in federal contract dollars to small businesses. While some business owners presume they are ineligible due to fiscal size, qualifications vary depending on the North American Industry Classification System (NAICS) code.
The SBA's Size Standard Tool (sba.gov/size-standards) allows companies to check their size and capability requirements. In addition to federal set-aside certifications, both local and state agencies also offer programs from which companies can benefit, such as Local Business Enterprise, Minority-Owned Business Enterprise, and Veteran-Owned Business Enterprise.
The enactment of the $1.2 trillion infrastructure bill means the industry will see more opportunities for construction businesses to engage with local, state and federal agencies.
 
Common Set-Aside Certifications
According to sba.gov, the federal government prefers to contract with small businesses whenever possible. Contracting officials can use set-aside and sole-source contracts to help their agencies meet their small business contracting goals. There are several options available, including:
8(a) — The SBA details 8(a) as a robust nine-year business development program created to help firms owned and controlled by socially and economically disadvantaged individuals. The federal government's goal is to award at least 5% of all federal contracting dollars to small, disadvantaged businesses each year.
HUBZone — The SBA program recognizes businesses that are in historically underutilized business zones or areas. The federal government's goal is to award at least 3% of federal contract dollars to HUBZone-certified companies each year.
Disabled Veteran — The SBA program promotes service-disabled veteran-owned small businesses (SDVOSB) and aims to award at least 3% of all federal contracting dollars to SDVOSB each year.
Woman-Owned Small Business — The SBA program promotes women business owners for contracts in designated areas (WOSB). The federal government's goal is to award at least 5% of all federal contracting dollars to women-owned small businesses each year. Some contracts are also restricted to economically disadvantaged women-owned small businesses (EDSOWB).
Disadvantaged Business Enterprise (DBE)  — The Department of Transportation (DOT) program was designed to remedy the ongoing discrimination in federally assisted contracting like airport, highway and transit projects. DBE contractors qualify for set-aside opportunities through their local state department of transportation.
The Benefits of Becoming a Set-Aside Business
As a small business owner and/or minority contractor, you may be interested in pursuing a set-aside for your company. If you're curious about the possibilities and benefits of qualifying for these programs, consider the following upsides to gaining the certification:
Builds credibility — Larger contractors and stakeholders understand eligible small and diverse businesses undergo a vetting process. Set-aside certifications are issued primarily through state and federal agencies. Companies must provide legal proof of their qualifications, such as corporate filings, valid government identification, personal and business tax returns and prior contracts.
Serves as an established marketing tool — Set-aside businesses receive free advertisement. State agencies provide set-aside directory housing each business's trade, certification and company information. The SBA has a similar directory for all certified small and diverse businesses across the country. Set-aside companies can also benefit from advertising their certifications on their marketing materials, such as jobsite signage, brochures, business cards, websites, and on their social media platforms.
Creates a differentiator — Whether you perform private or public work, you're bidding against the competition. Being a set-aside business limits the bidder pool and sometimes the opportunity to receive a sole source contract. During the onset of COVID-19, my company was awarded a multiyear COVID-19 services contract. The solicitation was allocated for Woman-Owned Business set-asides. I don't know that our chances would have been great had it been an open competitive bid.
Good faith effort — If you're a public works contractor, then you're familiar with the term "good faith effort," which is often utilized in local and state agency bid solicitations. It requires that the prime bidder try to allocate a portion of the contract to set-aside businesses. Prime contractors must showcase their outreach efforts. In some high-value contracts to be considered responsive, primes are required to include a specified amount of set-aside companies.
Private works — Set-aside certifications benefit not only public works and federal contractors, but also private organizations — such as Delta Airlines, Coca-Cola and Bank of America — also have construction divisions. Each company seeks to do business with vendors, suppliers and contractors who hold state or federal set-aside business certifications.
Win-win — Set-aside programs are beneficial for all parties. Midsize and large contractors benefit by performing large-scale projects — such as the Los Angeles International Airport or the California High-Speed Rail — with smaller, qualified firms. They also benefit from growing a list of established small and diverse contractors to partner with on future opportunities.
New relationships — Relationships matter. Building a relationship in business can be difficult; it's a long game. One of the key benefits of being a set-aside business is creating long-standing relationships with large contractors and key stakeholders. Over the years, many of my company's relationships stemmed from a public works project and developed into private sector opportunities.