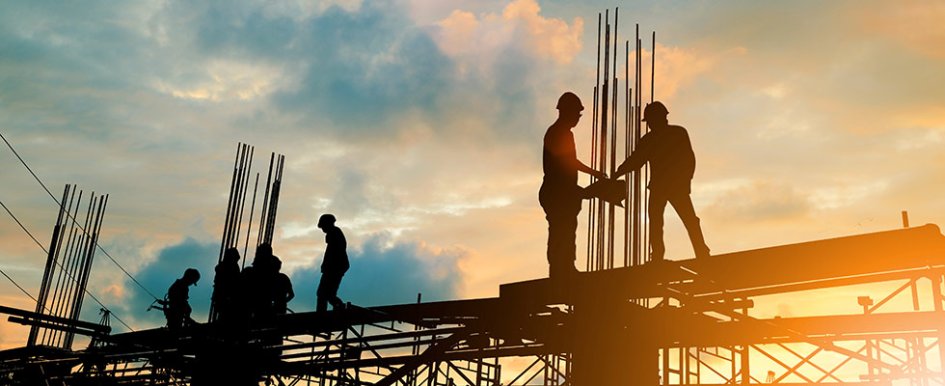 An examination of 'The Art of War' relative to the built environment
Sun Tzu's "The Art of War" has been translated and dissected by scholars, strategists and generals. While it can be brutal and draconian in how it views warfare and the enemy, the 13 tenets of "The Art of War" can be applied to the world of construction.
First, it is important to understand the 13 chapters at the heart of the book and, more importantly, a "contemporary" spin.
Laying the Plans for War — Ultimately, the real success to war is all about the planning. Sun Tzu dedicates an entire chapter to what would effectively be called preconstruction planning.
The Challenge of Waging War — Sun Tzu reflects on maintaining supply lines in war and keeping up support.
Attack by Stratagem and Win Without Fighting — Sometimes the best battles are the ones where a shot is never fired, and the enemy lays down their arms at the sight of their combatant. Additionally, there has to be an endgame. Sun Tzu knew that a battle without a picture of "doneness" was one destined for failure.
Disposition of Military Strength — Every team has to play defense at some point. A great defense can be a great offense when deployed appropriately.
Use of Energy — Productivity is all about the most amount of output for the least amount of input. Ensure the amount of energy expended is worth the effort.
Weakness and Strength — This is all about the team's orientation to the competitive advantage and a real belief in what that is.
Maneuvering — Positioning the troops is critical on more than just a project but for the entire mission. Additionally, an entire organization must ensure there is a reward system that fairly and equitably treats the team.
Variation of Tactics — Change is inevitable, and the great leaders vary well in advance of the market to capitalize on where the market will be two to three moves from now.
On the March — Sun Tzu knew that the high ground was critical to success, not just in the battle but in surveying the overall landscape long term.
Terrain — This is less about the ground and more about an intimate understanding of the climate and the people and ultimately being visible as the leader.
Nine Varieties of Ground — Sun Tzu was very descriptive on the types of places a battle could be most advantageous. Leaders should be more concerned about "where to play/how to play" and marrying those critical success factors with core competencies.
Attack by Fire — Sure, fire and trebuchets sound grandiose, but this is more about being disruptive and not being susceptive to attacks by fire.
Employment of Secret Agents — To avoid illegal and unethical issues, but this is more about market intelligence.
Each of these chapters can be compartmentalized into two categories:
Project Tactics (Chapters 1-6) — Elements that can be applied at a more granular project level
Business Strategies (Chapters 7-13) — Elements that can be applied to the entire business unit or corporation
For the sake of this examination, each of these "arrows for the quiver" will be provided as questions for a business leader to reflect upon and use in a practical construction setting.
Project Tactics
Laying the Plans for a Project
How well does your team thoroughly assess all potential conditions?
Is your planning process more dictatorial or collaborative? Put another way, do you rely on a series of checklists, or do you have conversations that ask the tough questions?
Do you spend the commensurate amount of time in the planning phase of a project, or is there a rush to get "put the first shovel in the ground" without real planning taking place?
The Challenge of Building a Project
Do you always thoroughly trace the supply lines on your project?
Do your project teams appear surprised by material delays of any kind?
How well do you maintain morale on a project regardless of how long/short the project is?
Attack by Stratagem — Win by Building
Do we wait for a customer to drive the project, or do we lead the project proactively?
How well do you control risk? Put another way, do you have the entire "armed forces" deployed on the project, and if one thing goes wrong, the entire business is at risk?
Do we know what "done" means, or do we lack clarity on what the true definition of project doneness means?
Disposition of Builder Strength
Do we play defense too late? Put another way, does our documentation always seem light?
Do you present an image of strength, regardless of your firm size on a project?
Are we accurately capturing data and information about projects or just enough to get by?
Use of Builder Energy
How often do we look at our crew sizes, equipment planning, etc.?
Do you focus too much on production and not enough on productivity?
What is the efficacy of our project organization structure?
Weakness & Strength
What is your real edge on this project?
Do your people believe in that edge on the project, and are they leveraging it appropriately?
Business Strategies
Maneuvering the Construction Business
How well does your team do at conflict resolution at all levels?
How well does your team provide positive and critical feedback?
What is your image in the marketplace?
Does the reward system you have work, both monetarily and nonmonetarily?
Variation of the Firm's Tactics
How well are you innovating? Put another way, what was the last thing you changed in your business for the better?
Are you a market leader or market follower?
On the March to Building Better
Are you actively taking part of the community around you to learn about the community?
Are you building for now or for five years from now?
Terrain
Are you visible to your people?
Are you visible to your customers?
What do you know about each group?
What drives each group to do what they do?
Nine Varieties of Ground
If your business were to grow vertically/horizontally, how would it do it and why?
What is the compelling reason for growth, and who (lieutenants) would lead those growth initiatives?
Attack With Concrete
Are you famous for something?
Do you have gaps in your "defenses" your competition could see? If you answered no, you better think again and look harder!
Employment of Intelligence
What do you know about your competition, and why do your customers choose them instead of you?
What do you customers not like about you?
What is you share of the market?
Who is your best customer? Why do you call them your best customer?
Each chapter of Sun Tzu's work could have its own book, so it is myopic to think that each can be summarized with two or three bullets. However, these tactics and strategies are to provide builders with a contemplative view on their projects and business to avoid stagnancy. When all else fails, attack with fire.