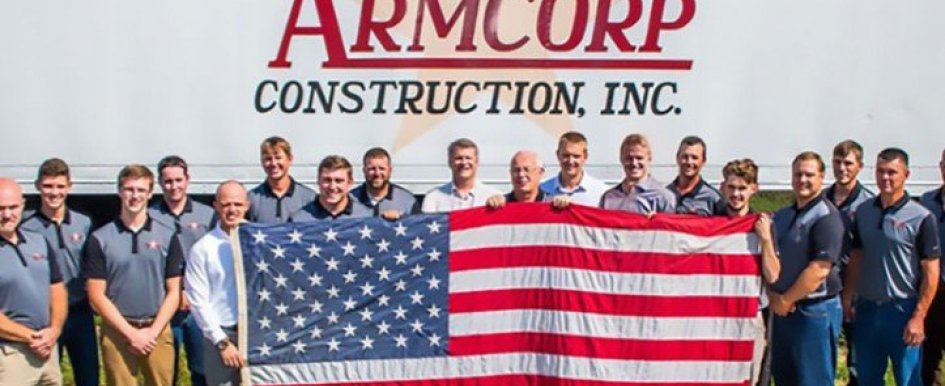 One company's step toward a better workforce and how it can help your company
One of my longtime clients, Tim Rosengarten, president and CEO of Armcorp Construction Inc. of Celina, Ohio, is dedicated to building a culture of honor, gratitude and respect for his employees, customers, subcontractors and community. He has a passion for doing the right thing and giving back to those who have served our country. Armcorp was founded by in 2009 as a Service Disabled Veteran Owned Small Business (SVOSB) general contractor specializing in renovations and additions of Veterans Affairs (VA) hospitals, military establishments, industrial factories and medical facilities. Its projects range from small remodels to $2-million projects. As part of its construction work, Armcorp self-performs the demolition, concrete, carpentry and structural steel elements of the project, and has recently added an electrical division. Since starting the company in 2009, it has experienced steady growth to over $15 million in annual sales, with over 45 employees.
Finding & Keeping Talent
What is unique today about Armcorp is that it doesn't have trouble attracting and retaining talented people to manage and build their projects. When Rosengarten started the company, he learned quickly that the most difficult issue with running a business is managing the people. When he was in the military, he learned how to create a structure, follow orders and understand responsibility. So, after his term in service, he entered the construction business and made the mistake of thinking that hiring and managing employees was going to be simple: tell them what to do and they would obey his commands. He realized he would have to reset how he interacted
with employees.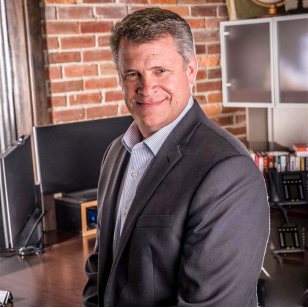 Tim Rosengarten, President and CEO, Armcorp Construction Inc.
In the beginning, Rosengarten was focused on getting the job done as fast as possible, following rules and establishing a clear chain of command. With his military mindset, he had trouble retaining employees. He realized he had to change his leadership style. He made the decision to dedicate his time to creating a company culture focused on its employees.
Expecting the Best
Today, Armcorp's success is based on having an environment of awesome, dedicated people who are respectful, creative, goal-oriented, efficient and focused. Their culture is now about being thankful for what they do and striving to show clients gratitude and respect for allowing them to work together. Rosengarten spends much of his time training, mentoring and leading his people to become the best they can be.
Helping Employees Meet Expectations
Armcorp uses customized scorecards to track performance and keep its employees informed on how well they are doing their jobs. Every person has a clearly written job description, detailing their responsibilities and the expected results.
On a quarterly basis, each employee is rated by his/her manager on his/her performance. If any employee has a low rating, Rosengarten meets with him/her one on one to discuss issues, skills and talents and whether he/she would be a better fit in another position. Some areas to consider for review on an employee review scorecard might include:
Acts with honor, gratitude and respect
Is a team player with a positive attitude
Willing to improve and learn new methods
Achieves expected budget and schedule results
Exhibits quality workmanship
Follows safety rules and regulations
Uses proactive jobsite management
Completes paperwork in a timely fashion
Follows company systems and rules
Is a good communicator
Prioritizes change order management
Focuses on customer satisfaction
Focusing on People
In order to build a great company that attracts and retains the best people, Rosengarten removed his drill sergeant hat. Now, when he sees problems, rather than trying to micromanage or get angry, he stops to talk with the team about how they could do things differently the next time a situation arises. He has learned the importance of caring about his employees and being willing to put his own agenda on hold. It means being aware of employees' needs, being available to help them and being able to accept their desires as important.
Changing Priorities
Taking specific steps daily will show your employees you are intentional about creating an environment where they can flourish. The items on following list can help improve the culture in your company.
Build a culture of honor, gratitude, respect and teamwork.
Listen to what people say. Don't dictate. Get input from employees.
Focus on the "A" players, and the others will follow.
Have a strong structure with a detailed organizational chart, a chain of command and a clear level of authority.
Ensure everyone clearly understands his/her responsibilities, job descriptions and the company culture.
Hold a monthly, companywide meeting. In an open forum, ask people to share about their jobs, ideas learned while working at other companies and what could your company could do differently.
Make your company handbook easily available. Include your vision, mission, culture statement, organizational chart, job descriptions, policies and systems.
Never reprimand people in front of others. Always have their backs.
Interview new hires slowly. Hold multiple interviews, if necessary. Ask yourself if the candidate's experience is an asset or liability. Is he/she set in his/her ways? Is he/she willing to learn your systems and culture?
Offer new hires a decent starting wage and benefits.
Evaluate everyone quarterly using an employee review scorecard.
Do not have special deals or show favoritism toward any employee. Everyone needs to do what is required and learn continuously.
Always have an organized, high-tech office and a first-class shop with tools, supplies and equipment that is
organized, clean and maintained.
Give back to your community.
Achieving Better Results
Armcorp Construction experienced a major turnaround in every aspect of the company. By focusing on people instead of projects, he now has an organized and systemized company. Armcorp doesn't have trouble finding excellent new hires because it gets lots of referrals. Jobs are completed quickly and on-budget, with minimal mistakes, callbacks or rework.
Today, Armcorp's clients are giving it lots of new work opportunities and referrals to new customers. Most importantly, there is less stress surrounding the company and people who want to work there. What is your company doing to improve its internal culture?