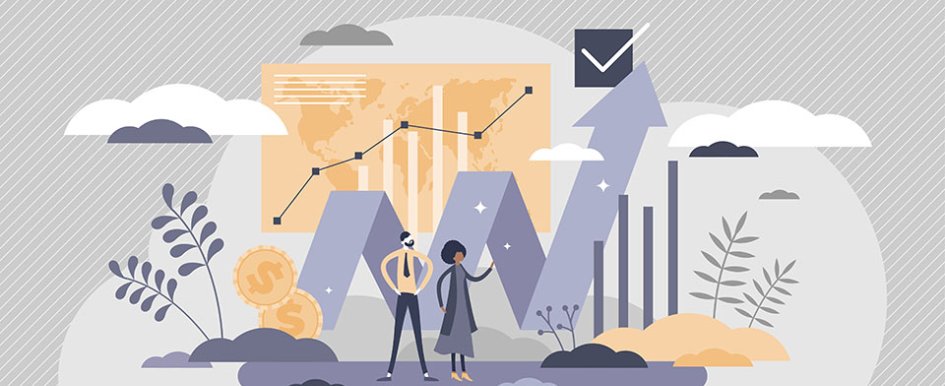 How teaming agreements boost prosperity among construction stakeholders
Thursday, January 7th, 2021
As people search for a silver lining to the events of 2020, one area to consider is the opportunity to use some of the government stimulus to assist in the establishment and growth of small, minority-owned businesses. Doing so would address two important issues at once: it would help kick-start the economy more generally, and would also help ameliorate the "equity divide" and direct more resources to businesses that experience serial underinvestment.
Our industry, construction, can be a key area for this effort. There is a high likelihood that much of the future government stimulus will be earmarked for funding infrastructure and public improvements, given the backlog of such projects across the country. Various studies document the positive impact infrastructure investments have on the economy. Research indicates that for every dollar invested in improved infrastructure, $3 is added to the national GDP. Further, increasing infrastructure investments by 1% can add 1.5 million jobs to the economy. 
Infrastructure investments produce triple bottom-line benefits. When supported by federal government stimulus, vital infrastructure improvements can be put on a fast track and serve as a way to quickly inject capital at the community level. If proper benchmarks for minority participation in the procurement process are used, this capital can and will reach diverse members of the community. 
Within the construction industry, for instance, companies often unite with partners to bid and fulfill contracts, including government contracts. These arrangements, often referred to as teaming agreements, allow small businesses to leverage the resources and bonding abilities of larger partners, while allowing larger companies to enter markets or projects reserved for minority-owned, women-owned, or disabled veteran-owned businesses, as well as businesses deemed "small" by the U.S. Small Business Administration (SBA).
Government contracts already foster the use of teaming arrangements to produce many of these benefits. The SBA's All Small Mentor-Protégé program allows businesses with a pre-existing mentor-protégé relationship to form a joint venture and compete together for government contracts reserved for small businesses, as well as those set aside for service-disabled veteran owned, women-owned, or HUBZone businesses as long as the protégé qualifies for the contract. Rep. Sharice Davids, a member of the U.S. House Committee on Small Business and Committee on Transportation and Infrastructure, likened the program to an apprenticeship for businesses, noting that the statistics within the SBA program show a phenomenal return on investment. The program protects the opportunity of the protégé, requiring that 40% of the work be performed by the protégé, and that certain mentoring milestones be met along the way. Protégés have the opportunity to hone their practices and procedures within the construction industry, including but not limited to accounting, safety, scheduling and quality control. 
The benefits of teaming partnerships are not limited to small business growth, but also the growth of the industry as a whole. These arrangements foster the emergence of new technologies that save money and improve service that otherwise may not receive the proof of concept opportunities necessary for industrywide implementation. Technologies such as 3D laser scanning and building information modeling have flourished based in part on partnerships with small architecture and engineering firms. Further, the program fosters generational growth, as small businesses that graduate the SBA program have come back as mentors themselves, according to Angelina Perryman of Philadelphia's Perryman Construction, a graduate of the SBA program.
While potentially a vehicle for increased infrastructure investment, bolstering the SBA's All Small Mentor-Protégé program will require intention. Rep. Davids identifies key challenges with increasing the use of mentor-protégé arrangements being "investment, increasing understanding of the program, and advocacy." While the program can be more robust with additional funding, it also needs personnel and technology to help businesses navigate its requirements. Davids notes a lack of understanding regarding the program, both by policymakers the general public, as an additional hurdle. 
Before a mentor and protégé can bid for government contracts, they must have already formed a joint venture, identifying not only the obligations of the parties, but specifying the mentorship that would be received. Thus, assistance in formation is necessary. Further, businesses will need assistance in the operation of these agreements, ensuring that the benefits intended for minority-owned, women-owned, or disabled veteran-owned businesses are being achieved.
Utilizing an incentivized teaming agreement stimulus is an opportunity to leverage the billions of public dollars that will arrive post COVID-19 for investments in business growth in disadvantaged communities. While no magic wand can erase the effects of the COVID-19 pandemic and historic obstacles to small businesses and disadvantaged communities, intentional government assistance can ease added burdens and create the conditions for more equitable prosperity.