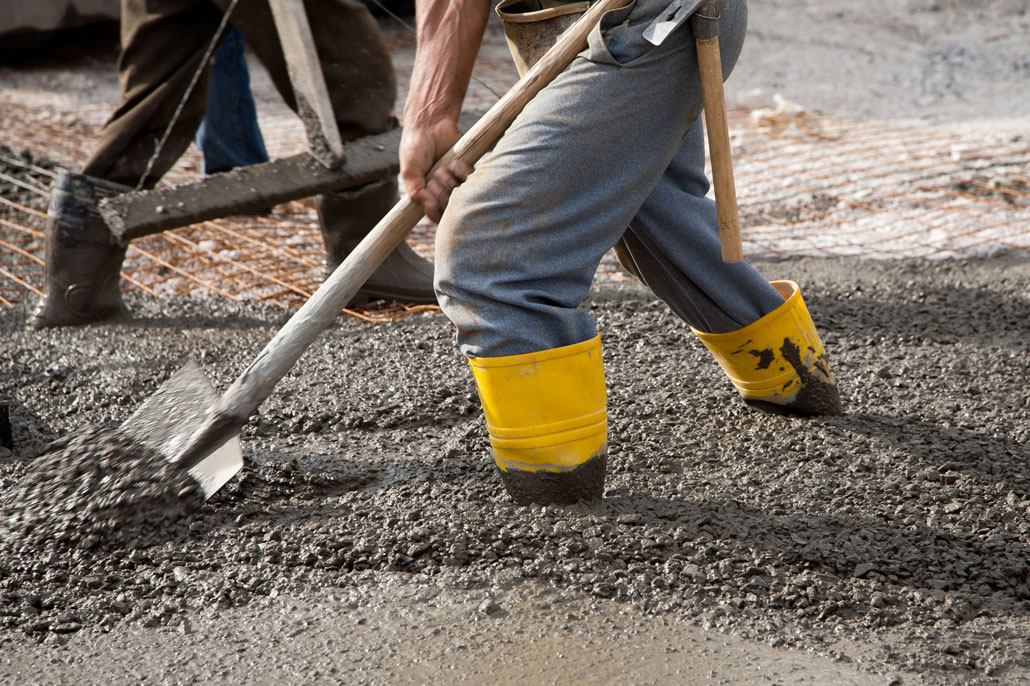 Don't let bad business habits sink future profitability
Many business owners unsuccessfully strive to make more money, but they are afraid to change, hire or delegate. Are you willing to make the strategic moves required to double your company's net profit over the next 3 years? By implementing new strategies and attacking higher margin opportunities, top contractors are able to improve their bottom line. With market projections predicting steady growth, you can make the moves required to double your profitability.
8 Tips to Double Your Net Profit
1. Find better customers and projects—Rather than continue to bid on the same type of project, start an initiative to actively look for better customers and projects with less competition and higher margins. Generally, the highest margin contractors have an edge over their competitors. For example, concrete contractors who have high security clearance and drug-tested workers are certified to work in high-risk situations, are certified by the power industry and have passed tests for installation standards. This allows them to get in to nuclear power plants and perform work at higher margins than concrete contractors who pour footings for homebuilders. General contractors who specialize in clean environments, such as laboratories, computer-chip factories or food manufacturing facilities, tend to have less competition and higher margins, too. Specialty contractors who do high-end work on high-end, expensive, custom homes, are generally recommended by designers and make more money than contractors who bid on low-end homes and remodels against lots of cheap competition.
2. Increase your markup—Stop pricing the same way you did when work was tight and you were bidding against lots of competition. Those days are over. Be bold. Ask for margins you deserve for doing an excellent job in satisfying customers and meeting schedules. Bidding against too many competitors to win customers who shop bids is no way to make big profits. Be more selective and only provide proposals for projects with three or fewer legitimate competitors. Better yet, never bid, and only negotiate with customers who need the work in which you specialize. Seek project and customer opportunities that require special expertise and skills, professionalism, a track record of performance, enhanced supervision and other differentiating factors only your company can provide.
3. Don't cut your bid to win work—Your customers need you now more than ever. Learn how to say no and hold to your bottom line. If you bid to the right customers, your price won't matter as much as the performance, trust and expectation of a job well done. If asked to cut your bid, say no and offer value-added services, alternatives to the specifications or other methods to reduce the price. Tell them that if you cut your bid, you will also have to reduce other components to counteract the reduced price, such as providing less experienced supervision, lower quality workmanship, a slower schedule or a reduced warranty.
4. Stop using low-ball subcontractors and suppliers—Using low-priced, untested or unqualified subcontractors is tempting, but it opens the potential for field problems. Also, using cheap numbers in your bid lowers your overall markup and the chance to make money when things go wrong. Don't take the extra risk to better your price just to suffer from exposure to potential issues and losses. Explain to customers that you have lower priced subcontractors available, but you are not willing to take the risk just to save a few dollars for them. If customers want to take this risk, place an allowance in your contract to overcome any problems that using unqualified subcontractors or suppliers might cause.
5. Put enough supervision in your estimates—To do a great job, meet your production budgets and finish on time, you need the right amount of money in your budget to provide for proper professional supervision. Too often, contractors underestimate a bid allowance for strong supervision. Good field supervisors will allow you to finish faster, without callbacks, mistakes, rework or an uncompleted punch list. Lack of proper supervision causes jobs to take longer and cost more. Good customers want jobs completed on time and will pay for supervision to meet project goals. Tell your customers that supervision is a job cost that will be included in your estimates.
6. Increase your change order rates—As you get ready to start projects, meet with your customer and review your change order or cost-plus rates for additional work they might request. Make sure your rate sheet lists everything you need to cover all the costs necessary to do the work. Include minimum time charged, such as 4-hour minimum for equipment, 2-hour minimum crew rate and a daily rate for all smaller equipment. Think like a rental yard and price accordingly.
7. Stop giving away little things—Giving away small items to demanding customers can add up to lots of money. Who in your company decides when things should be given away for free? First, you need a maximum limit field that supervisors and project managers are authorized to approve. When starting projects, meet with customers to discuss how additional work items will be handled. Read the contract together, with particular emphasis on the change-order clause. Most contracts require prior, written authorization to proceed on extra items. Before you start any project, make sure you are on the same page with customers about how changes will be authorized to avoid doing additional work without approvals or payment.
8. Add regular personal development—The top 10 percent of profitable contractors have one thing in common: they dedicate time and money to
personal development for themselves and their management teams. Consider the following personal development solutions to increase your profit margins:
Get involved in your national and local industry associations
Read or watch management and leadership books and videos
Hire a business coach or a consultant
Build a management team
Some business owners cannot see that forcing productivity, cutting costs to the bone and sticking to old business habits won't improve profits.
When companies don't get the results they want, the problem is not the competition, economy or employees. It is usually the leader who is not willing to try new ideas. What strategic decisions are you willing to make to double your profit margin this year?