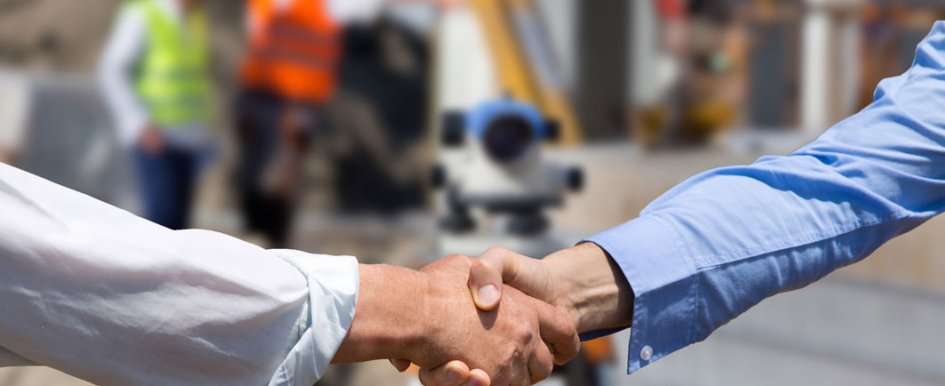 How to spark & nurture the bonds that keep your business afloat
Tuesday, October 15, 2019
Many construction business owners claim their top priority and primary role is generating, developing and nurturing customers. But most never follow through. In fact, most haven't taken their top five or 10 customers out to lunch or to do an activity in the past year or longer. 
Customers are your business's biggest opportunity to grow, make money, win work and build a better future. However, very few, if any, budgets allocate funds to maintaining customer relationships, marketing or sales efforts. Also absent is the investment in cultivating relationships and spending time with targeted customers.
With so much competition in the construction market, clients have their pick from a large selection of general contractors and subcontractors. Most of these options offer great service, quality workmanship, professional supervision, safe worksites, on-time completion and competitive prices. 
So why should your clients stay with you instead of seeking a new suitor? The following are five ways to rekindle the love between you and your best clients.
1. Quality Time 
On a positive note, I know several successful contractors who actually do make client relationships a top priority. They implement proactive development and maintenance programs designed to create loyal clients who regularly hire them and negotiate fairly.
As such, their profits have significantly increased. Investing in face time with clients takes only a small amount of time, money and effort to garner a large return.
2. Words of Affirmation
Every contractor has a few clients who are reliable and consistently generate a quarter, or even up to half, of the company's recurring business. These people hold the most responsibility for keeping you in your work boots, and it might be a good idea to remind them of that fact from time to time. 
Consider sending an email or card to personally thank them for their business. Affirmative outreach like this often encourages clients to return, or at least remember you fondly, when it's time to call in a contractor for their next project. 
One of the biggest bang-for-your-buck marketing initiatives is client referrals. Positive word of mouth can drive close client relationships even closer and recruit new clients. If you're able to convert them from one-time clients to repeat clients who use your company regularly, you're golden.
To do this, make a list of your top 20 clients and target clients, ranked in order of annual revenue and profit potential. Consider the ease of doing business with them and the degree to which you want to do business with them, along with the following:
Loyal clients hire your company, dedicate at least 33% to 50% of their work to you; award the work to you at your price without getting other bids; are open and honest with you about their budget and requirements; work to help you win their jobs; and contribute to maintaining an open, friendly and close relationship.  
Repeat clients are those who hire your company only when you are the lowest bidder, and they do not award work or negotiate with you unless you are the least expensive.
Next, rate the clients based on the potential they have to be converted into longtime customers. Keep in mind that you are working to develop and expand your list of loyal clients, not just repeat clients. 
3. Physical Touch
Developing customer loyalty requires commitment and consistency—the touchpoints that guide a relationship forward. Remember when you first started dating your significant other? To get to know them, you dedicated your time to talking and having fun together. Because you couldn't wait to be together again, you planned the next date before the current date even ended.
Building customer relationships takes the same commitment and contact. Without it, relationships fizzle out and eventually end.
Think of building loyal customer relationships like dating. Without this dedication and face-to-face interaction, there won't be a long-term relationship. As such, you should schedule regular relationship-building activities.
For example, invite clients to a ballgame with two of your business associates, employees or peers. Buy a table at the local builder association meeting and invite target clients to sit with you. Efforts like this can keep clients thinking about your performance and dedication, especially when more attractive competitors come calling. 
The most loyal customer relationships are built together and occur around in-person activities and meetings, eating meals, attending sporting events, going to community or industry events, etc.
4. Acts of Service
Clients need to feel your appreciation for them. And actions that go above and beyond help clients recognize your gratitude toward them. The most powerful acts are sometimes the ones that happen spontaneously or without being prompted.
As you get to know one another, you'll recognize the value of working together. Keep consistently delivering special, unexpected efforts. Stop by their offices for a casual chat. Make it a priority to find out about their families, hobbies, common interests and personal goals. It doesn't take much to make note of a client's birthday or recognize their kid's graduation with a greeting card.
The key is to commit and follow through. Note that project obligations do not count as acts of service. And remember: Good relationships require give and take. Be available and attentive, but don't be mistreated.
5. Gifts
To reinforce your relationships, send something to your client list every 2 to 3 months. It doesn't have to be anything extravagant, just a friendly reminder of who you are and the way you conduct business. This will keep your company top-of-mind when clients have a need for your services.
Free yourself from the task by delegating the effort to a reliable employee. The task itself requires a thoughtful mind to create a piece of content for your brand—a postcard, job photo, tip guide or article reprint—and a dependable person to package it and drop it by the post office or distribute via email. 
Study these five languages and apply them to your client relationships. When you make client relationships a priority, you also help drive their decisions when it comes time for another project. And keep in mind the two-sided nature of relationships and ask yourself: Would you want to date you?