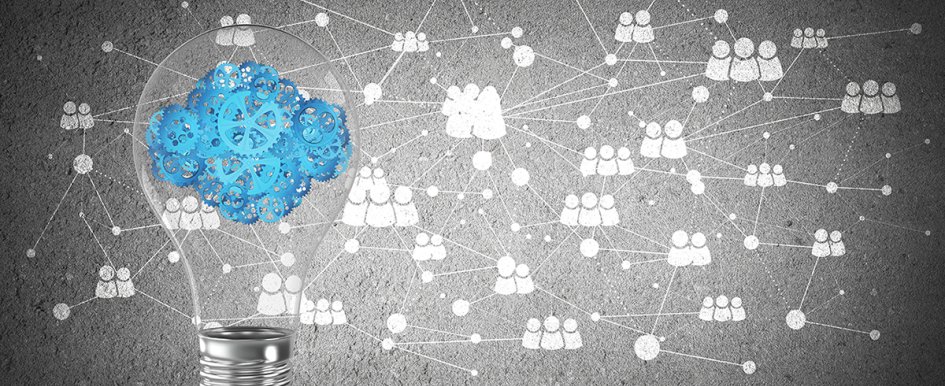 C.A. Murren & Sons' mottos for continuous growth & profit
Charles A. Murren III, a long-standing client of my consultation business, has always impressed me with his ability to continually seek better opportunities for growth and profit. His company is a model of professionalism, truly achieving best-in-class results.
After graduating in 1981 with a bachelor's degree in civil engineering from Auburn University, Murren went to work for the Kiewit Corporation as a project engineer. There, he learned the construction business basics while working on large civil sitework, highway, marine, piling and utility projects.
In 1987, he caught the business owner bug and started C. A. Murren & Sons Company Inc. in Atlanta, Georgia, with a vision to become a successful heavy civil, highway and industrial contractor.
The first project he landed was installing underground phone conduit as a specialty contractor. Like most construction company founders, he served as the hands-on project manager, field supervisor, backhoe operator, materials securer and crewman.
After completing his first project, he continued to build his company, landing Department of Transportation (DOT) civil construction projects. And this was only the beginning.
1. Seek New Avenues of Work
From the start, Murren was never satisfied with the status quo and continually sought better opportunities to grow, make more money and expand his operation. With the 1996 Summer Olympics being held in Atlanta (and the wave of construction work that came with them), Murren decided to seek new work or projects outside of his civil construction expertise.
He was diligent in scoring a project with the Olympics organization, and as a result, he landed a large grandstand contract for the equestrian venue, which included a $10,000-per-day liquidated damage clause for delay.
Murren agreed to start work if they also offered a $10,000-per-day early finish bonus. The organization agreed, and C. A. Murren & Sons finished 10 days ahead of schedule, earning an additional $100,000 for their efforts. This money provided additional working capital for the business, which allowed Murren to then qualify for larger projects.
After the Olympics, Atlanta was teeming with construction work, and Murren saw an opportunity to get out of public low-bid projects and into commercial sitework and subdivision construction.
From 1998 to 2005, he became successful building roads and utility structures in the residential construction sector. Then, the Great Recession hit, causing most construction work to slow down as homes stopped selling, and commercial projects failed.
2. Never Stop Wanting More
While most contractors waited for the economy to turn around, Murren did things differently. He was tired of working for low margins against too many competitors, with work dependent on marketplace economic conditions.
And he became even more determined to find new customers and opportunities where the qualification requirements were higher, margins were better, competition was fewer and work was steady.
He contacted his former associates at Kiewit and inquired about any projects for which he might be a good fit. Once he learned of the available possibilities, he began pursuing a United States Department of Energy project that involved driving the sheet piles required to contain low-level radioactive nuclear waste for a major international contractor.
He was awarded the project until they inquired about his safety program, which, unfortunately, was nonexistent at the time. The project was simply too dangerous for such an unguarded firm. With this disappointment, Murren made it his priority to do everything it took to become properly qualified to perform work for major contractors and companies.
He took a risk in investing and hiring a professional safety director, developed a thorough and detailed safety manual, and adopted a safety-first mentality. He also invested in quality control, drug testing and certified training programs.
His decision paid off, as he later revisited the U.S. Department of Energy and was awarded the project for $14 million. To this day, Murren is still working for this client on many nuclear and other power industry projects around the Mid-Atlantic and Southeastern U.S.
3. Invest in the Future
Murren's willingness to take on opportunities that were out of his comfort zone, as well as his vision and forward-thinking, continue to better C.A. Murren & Sons' bottom line.
For example, in 2010, oil and natural gas exploration and drilling became a big opportunity for contractors. His curiosity led him to discover that fracking and gas work was increasing at a rapid pace.
To take advantage of the opportunity, Murren hired a business development professional familiar with the gas industry to seek out projects for his company.
His vision and his investments led to many projects and millions of dollars of work over the next several years. At one point, he had over 100 field employees working on such projects.
Next, this venture led to interstate oil and gas transmission pipeline projects and maintenance opportunities, which continue today.
Murren's Keys to Success
Be willing to abandon a dead-end path—When there's no work, there's no money and no future. Be resilient. When you reach a road block, move on to new ventures quickly.
Never stopping seeking out bigger, better opportunities—Be willing to take risks and invest in new opportunities. Always look for new projects, services and customers, while asking your current customers, "What else can we do for you?"
Seek customers and projects with high requirements—Continually realign your business model to meet future market and customer opportunities. Do what is required to qualify for harder, more difficult, riskier work. The best customers require more qualifications, training, safety, certifications, engineering and systems.
Maintain an enviable culture—Maintain high moral and ethical standards, by which to judge all actions and decisions, and meet commitments in a fair and equitable manner. Make safety, people, quality, standards and systems a top priority.
Always recruit great people—Only employ people who demonstrate personal accountability, great teamwork, a strong work ethic and respect for others. Find a place for great people even if you don't have an opening today and even if they cost more than you'd like to pay.
Stop and think about what else you could accomplish if you were to step out of your comfort zone. When you don't actively seek and secure new opportunities, project types and customers, you may miss the chance for best-in-class margins and a steady project backlog.