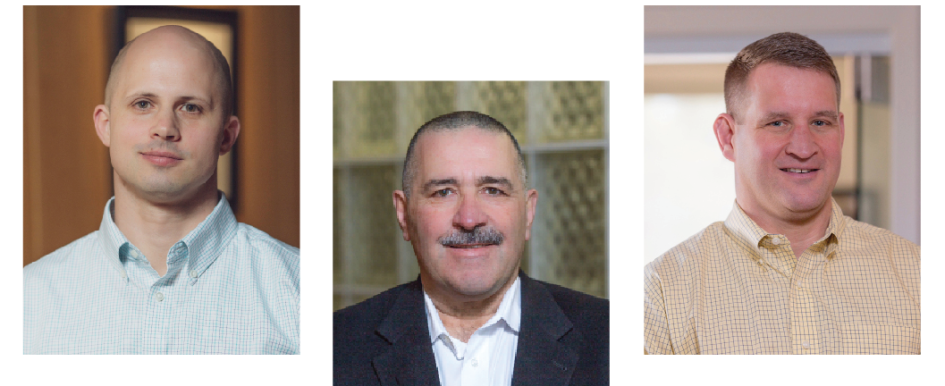 The secret sauce of business strategy
As one of the largest industries worldwide, there is no shortage of great construction organizations outperforming year after year. However, there are a few companies that build a strong legacy of performance with a team that not only has created a superior culture, but also serves as a magnet in their market, geography and niches.
The competition looks at these industry icons and often seeks to capture their "lightning in a bottle."
In fact, authors of case studies, articles, books and exposes feverishly attempt to distill the attributes and strengths into some practical formula that can be replicated. Alas, there are many companies that try to assimilate ideas conceptually and ultimately fail to create enduring organizations. They look for the secret recipe through business gurus and technological innovations, only to fall short.
Colantonio Inc. is a construction company that has the secret recipe and recognizes the simplicity of its ingredients. This organization has grown from a $20-million business—in the midst of one of the worst economic recessions in United States history—to an over $65-million business. More important than the revenue growth is the company's ability to drive consistent, best-in-class financial performance, reflected in its margins, which are approximately three to four percentage points higher than the industry average. Success begets success, and Colantonio Inc. understands how important it is to become a magnet for talent as one of the most attractive firms in the marketplace.
One imperative Colantonio Inc. focuses on is setting the right tone from the start. "You only have one chance to make a great first impression, so you need that impression to be favorable for you. Every day, you are making a first impression on someone," said Francis Colantonio, chairman and CEO. "The only difference between a good first impression and a great first impression is the amount of effort you are willing to put into it." However, this is just one element of the company's success.
The most fascinating aspect of this particular business is not some complex algorithm or technological game changer that created a competitive advantage. The simplicity of Colantonio Inc.'s strategy is ingenious. Colantonio and his team follow a simple, tried and true recipe, consisting of three ingredients:
Smart bid science
Superior client relationships
Talented people
1. Smart Bid Science
When times are good, there never seems to be a shortage of work. In fact, for most contractors, there is often more work in the market than they can adequately and profitably take on, leading to poor decision-making when it comes to choosing which projects to bid on.
Bid science is not some complex formula that supersedes focus on business development. Rather, it is about making the right decisions concerning what to bid and how to bid. Colantonio not only subscribes to this foundational mantra, but has also made it a critical aspect of the company's strategy. For instance, the organization's strategic perspective is focusing on the "dirty jobs." This is not a nod to Mike Rowe's docuseries, but rather an embodiment of projects that often have a myriad of complexities and challenges.
While many managers would love to take the easy projects, Colantonio Inc. focuses on the unconventional projects where it can leverage its superior construction acumen to solve client problems, deal with ambiguity and finish strong. The organization makes a strategic commitment to be proactive problem-solvers.
It might sound trite, but many companies steer clear of the dirty work and view it as an unnecessary risk. Having a strategy and maintaining the discipline to hold to that strategy is key.
2. Superior Client Relationships
Many contractors make the mistake of targeting projects and viewing them as "one-offs," rather than one step in a lifelong relationship. Additionally, there are many companies that view themselves as customer-centric, but lack the authenticity of operating as if that is a top value.
Colantonio Inc. not only strives for superior service, but is almost fanatical in its obsession to track specific customer feedback metrics. The leadership actively solicits feedback on company performance. The proof is in the numbers—Colantonio Inc. has a 98-percent favorability rating, and over 70 percent of its clients have become serial buyers. Most importantly, the team integrates this feedback into its operational model to create lasting change. Far too many organizations ask for feedback and then fail to act, frustrating customers and driving them to the competition.
To drive superior customer service, Colantonio Inc. begins all projects with a healthy dose of homework. According to Colantonio, "We do our homework long before we meet with owners. For example, we went in for an interview with a public school, and while we were responding to the request for quote (RFQ), we went online and researched each committee member. We also found that all the committee meetings were recorded. So, we viewed all 36 meetings to find the 'hot buttons' so that we could tailor our interview with responses to each concern the committee had. After the interview, the committee asked, 'How do you know so much about our project?'"
Taking it one step further, the organization uses this information in how it delivers its projects successfully. Managers and superintendents never hide the truth. While it is challenging, these associates ensure they tell the customer what they need to hear and not what they want to hear. In the end, each Colantonio Inc. customer feels as if they have a customized solution suited to their needs instead of some one-size-fits-all, canned proposal.
3. Talented People
Regardless of how far the construction industry pushes toward increasing the use of technology, the most important building block is the people. Many companies claim this mantra, but fail to capture the minds and souls of its associates.
Colantonio Inc. is not the largest firm, nor is it a household name. However, the business not only focuses on creating raving fans among its customer base, but also creating raving fans internally. Loyalty in the industry often appears fleeting, but Colantonio has repeatedly demonstrated his commitment to his team, even when the short-term solution seemed to be the best fiscal response.
When asked about his decision to retain team members during a short-term lapse in backlog, Colantonio said his associates have families, mortgages, bills, etc. It is one thing to stare down a recession, but it is another to help loyal associates through several weeks while a new series of projects are beginning.
Many executives see the income statement and balance sheet as dogma, while Colantonio's CEO realizes the importance of human capital, especially in an industry that always seems to struggle with finding talent. Colantonio follows the golden rule: Do unto others as you would have them do unto you. The same is true in the board room and in the field.
Many of the same team members have been with Colantonio Inc. for years, which has enabled the company to build a strong brand. Additionally, Colantonio Inc. has become a magnet in its region. While it does not hire cavalcades of people, it makes sure it has the right ones. These new associates become indoctrinated in the company's culture, and rightly so.
There is no shortage of recipes for success, and there is hardly a patent or copyright on Colantonio Inc.'s model. However, fakers abound, and many fail to replicate this model because they lack the discipline to execute it. Colantonio Inc.'s secret is one that all organizations would be wise to adopt. As with any good recipe, the ingredients are few and simple, but they must be of the highest quality to make something great.